"Success is a journey, not a destination."
While budgets may prevent brands from being able to work with some of the biggest names in sports, there is something to be said about the value of working with athletes on the rise.
A great example of an impressive meteoric rise is Shane Bieber. Bieber, who has been on OpenSponsorship since early 2017. has had a tremendous start to the 2019 MLB season with an 8-3 record and a career best 3.45 ERA. In his first career MLB All Star Game, Shane took home the MVP trophy in front of his home fans by completing a perfect, three strikeout inning.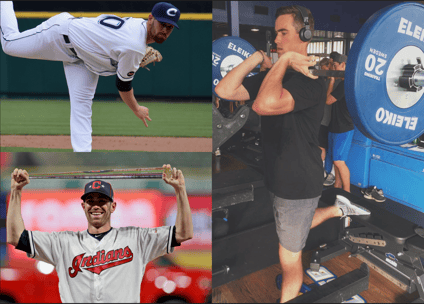 However, Shane wasn't always a home town hero. He was drafted in the fourth round of the 2016 MLB Draft by the Cleveland Indians with the expectation that he would need to spend a few years in the minor leagues to develop. Nonetheless, Bieber quickly developed into a major league level pitcher, jumping from single A to the majors in just 14 months!
Shortly after his draft night, Shane joined OpenSponsorship in order to connect with brands for marketing deals. Despite not being a mainstay in the MLB, Shane had already grown a strong following in California where he had just completed a stellar collegiate career at the University of California-Santa Barbara. Shane was able to leverage his local following by creating unique and authentic partnerships with Jabra and Greens Plus through OpenSponsorship. While these deals were small, they were extremely successful and effective in creating awesome, re-usable content for these brands.
Shane's quick rise to the major league level has come with a significant increase in his social media following. Over the past year, he has seen a significant increase in his popularity league-wide, resulting in a 200% increase in his Instagram following. This remarkable jump makes Bieber a perfect target for a potential long-term endorsement deal. Being able to watch athletes like Shane develop on and off the field has been really rewarding and is quite honestly a big part of what makes sports great.