Sponsorship of sports events has been a strategy in place for decades, however with the rise of digital marketing some marketers think event sponsorship is outdated - not the case! Sponsorship of sports events is more relevant, alive and effective as ever, thanks to a big need for brands to directly connect with their customers; get their products into the hands of customers and win trust and loyalty.
The modern consumer is constantly bombarded with information from companies vying for their business. As a result of this, consumers are hesitant to engage with a business they have never heard of (even if it is the better choice) and instead go with the brand that they know and trust.
This has caused a dilemma for new brands trying to break into industries. How do you develop a relationship with new customers that directly leads to new business? An excellent way to build this trust with consumers is through sponsorship of sports events where you can directly connect with your target audience.
OpenSponsorship, your one-stop shop for sports marketing, can help you tap into sponsorship of sports events OR if you are already doing it, then we can help you to maximise your ROI through best practices. Book a demo today to learn more. Here are four reasons why sponsorship of a sports event makes sense for your marketing strategy.
Increase Brand Awareness
Having a known reputable sports event promote your brand logo, name and messaging is one of the best ways to drive brand awareness in an effective way. The more authentic the fit between brand and event, the better. The more aligned the audience of the event to your existing or desired target audience, the better. Example: Party City is a significant sponsor of sports team and events; sports is often a family affair and a celebratory one (hopefully!!), so it's a perfect fit.
Brand Awareness from the sponsorship of a sports event is not just signage at the event, it also includes your logo on their website, emails, marketing materials, PR and any other content they are putting out.
Lead Generation
Sponsorship of sports events is a great way to drive lead generation - whether email, phone numbers, app downloads and actual paying customers.
Pre-event: The event organizers will often give the sponsor access to the attendees directly, or will promote the sponsorship to their attendees with a call-to-action from the brand. Thus, before the event even begins, the ability to sell and/ or collect leads gets started.
During the event: Typical sponsorship of sports events includes a booth where your company representatives can engage directly with potential customers. Thus the ability to collect contact details, emails, customer feedback continues. Even take a credit card machine so you can sell your products right there, if applicable.
Post-event: When you follow up with attendees you met or the list of attendees provided by the event organizers, the response rate will go up significantly because they recall your brand name and the brand loyalty you have brought by sponsoring the event they just attended.
Product Sampling
Sponsorship of sports events is a phenomenal way to get real-time, honest feedback from your - current or prospective - customers. Product sampling is an awesome benefit of sponsorship of sports event. Some companies will even take product sampling one step further and sell their products to the event attendees.
Another great benefit of product sampling at sports events is that there is a higher chance the attendees will save your product given your product is a memento from that special sports event they attended - the same can't be said from most other tradeshows or street side product sampling!
Depending on your sponsorship contract with the event, you may be able to use the logo of the event to customize your product to make it even more special.
Developing Goodwill, Loyalty and Community Relationships
Sponsorship of sports events is not only a marketing strategy, but it is often a CSR or Community activity. Everyone knows that sponsorship is often the only reason an event can be put on, and therefore many attendees are very thankful of the sponsors and rewards those companies with their loyalty.
Investing in communities is a must and sponsorship of sports events is a great way to invest in your community, as well as getting the marketing benefits associated with the event. There are also many events that are purely charitable, e.g. one of our partners Tiger Woods Foundation who we partnered up with Tito's Vodka.
Want to bolster your brands image through sporting event sponsorship? You're in luck, we have three exciting properties across three sports that are sure to help your company build brand awareness and exceed ROI goals.
Looking to place your brand in some of the most iconic venues on the planet? The American Rodeo at AT&T Stadium and Rodeo New York at Madison Square Garden are excellent opportunities to reach a massive audience in an organic way.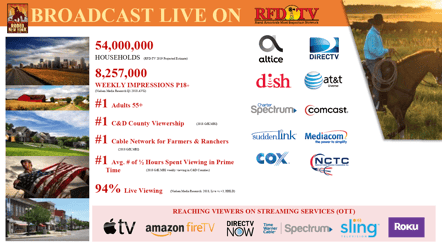 Targeting a college student or young adult demographic? Check out our offerings with the PGA of America property Nextgengolf. These events will give your company the chance to reach hundreds of thousands of consumers who are gaining spending power by way of email lists and on-site activation.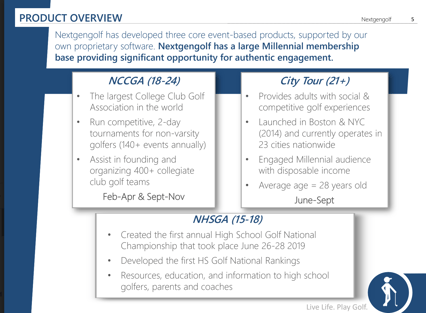 Looking to tap into the new wave of streamed sports? The American 7s Football League is one of the fastest growing sports leagues in America. With front page promotion and live streaming on Twitch and Facebook Watch along with a TV distribution deal secured on Eleven Sports, the A7FL is poised to have another breakout year.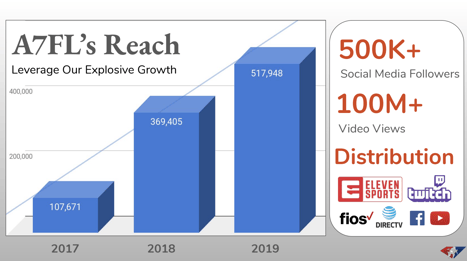 Come check out these offerings and all the other exciting opportunities we have at OpenSponsorship!