3 Campaign Ideas to Build Awareness this Halloween
Halloween is a time when everyone gets excited to dress up in their favorite costumes and have a good time. For athletes, it's also a great opportunity to get involved in some fun and creative marketing campaigns. Here are three of the best ideas for Halloween campaigns that will help build awareness for your brand.
Best Costume Contest with an Athlete
One fun and easy way to generate awareness for your brand around Halloween is by hosting a best costume contest. This can be done in a variety of ways, but involving an athlete as a judge is a great way to add excitement and generate some press. For example, the National Basketball Association (NBA) hosted a " Trick-or-Treat with the NBA" contest in which fans could submit photos of themselves in their best costumes for the chance to win tickets to an NBA game. In order to make things even more interesting, they enlisted the help of well-known athletes such as Stephen Curry and LeBron James as judges. As a result, this campaign generated excitement and media attention leading up to Halloween.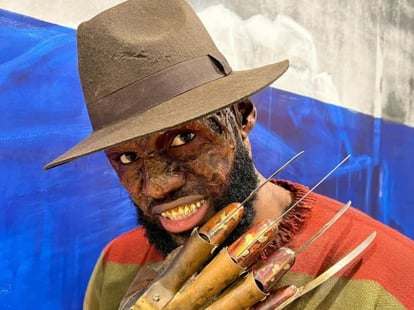 Social Media Giveaway
Another great way to get people excited about your brand around Halloween is by hosting a social media giveaway. This can be as simple as giving away a prize to one lucky winner who posts about your brand on social media, or it can be more complex like running a sweepstakes with multiple winners. Whatever format you choose, partnering with an athlete is a great way to generate excitement and increase participation. For example, earlier this year Dunkin' Donuts teamed up with Boston Celtics player Isaiah Thomas to run a social media giveaway campaign. Fans were encouraged to post photos of themselves enjoying Dunkin' Donuts products using the hashtag #DDxIT for a chance to win tickets to a Celtics game and other prizes. The campaign was successful in driving engagement on social media and helping to promote Dunkin' Donuts' products.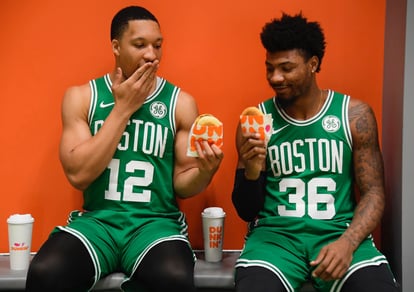 Product Photoshoot
If you want to go all out for Halloween, you could organize a product photoshoot with athletes as the stars. This would be a great way to create some buzz around your brand and generate interest in your upcoming Halloween sale. You could even make the photoshoot into a contest, asking fans to vote for their favorite photos. Alternatively, you could release sneak peeks of the photos leading up to the sale in order to generate anticipation. Whatever approach you take, working with athletes is sure to create some excitement and boost foot traffic in your store during the holiday season. For example, Reebok partnered with NFL player DeAngelo Williams to shoot a series of Halloween-themed product photos.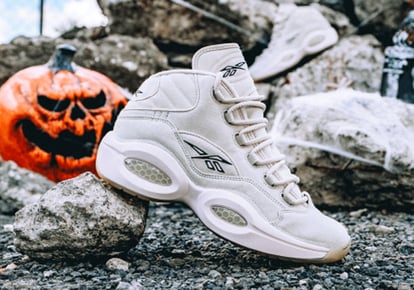 Closing Thoughts
So there you have it, three great ideas for building brand awareness this Halloween. Now all that's left to do is put them into action!
OpenSponsorship is the perfect platform to help you connect with athletes and celebrities who can help take your Halloween campaigns to the next level. Sign up today and get started on building the perfect brand.