Without getting the proper amount of sleep, an athlete is unable to perform to his or her best ability both physically and mentally. Thus, in order to leverage influencers in your sleep focused campaign, look no further than athlete influencers to promote your brand. Athletes amass large followings on their social media pages that are impressionable and actively engaged. Because they truly understand the importance of sleep, athletes can speak passionately and persuade their audience to purchase a sleep product. Ultimately, creating partnerships with athlete influencers will allow sleep based companies to aggregate a profitable audience.
Here are five ways that a sleep based company can best utilize an athlete influencer for a campaign:
Have an athlete take their followers through a day in "the life of", on their Instagram story, TikTok or YouTube. Ask the athlete influencer to discuss the importance of sleep and how it is a priority of their daily routine.
Ask an athlete influencer to post a picture using your sleep based product and tag your company in the photo, sharing a coupon code or discount link to drive sales.
Hire an athlete influencer to do a product giveaway on Instagram for your product and require that followers tag friends and follow your account in order to enter. This helps to generate engagement and brand awareness.
If your sleep product is made for couples, or people with pets, or people with kids, we help you find an athlete influencer who fits this criteria and create content with their family members.
Facilitate an Instagram Live with an athlete and your sleep based company's Instagram account where you discuss the benefits of your product.

We are celebrating National Sleep Awareness Month this March by showing some previous deals between sleep based companies and athletes!
ChiliSleep partners with these athletes to maximize their brand awareness and overall revenue. They recently completed a few deals with athletes such as Renee Montgomery, Udonis Haslem, and Taylor Heinicke.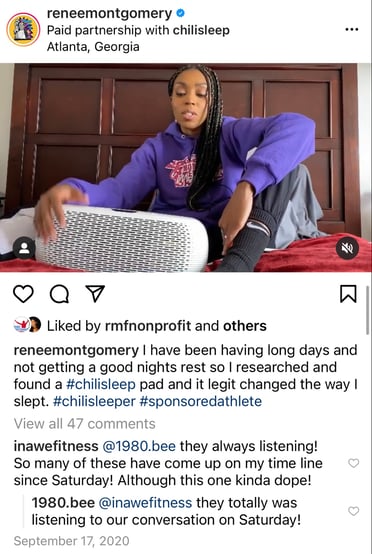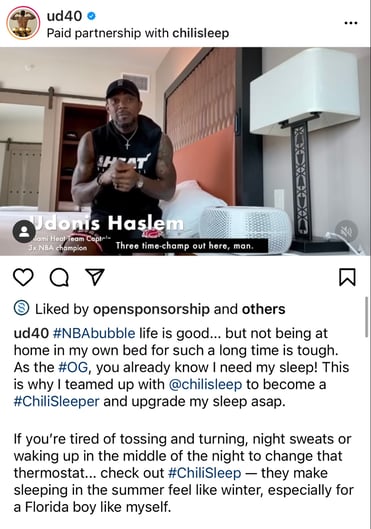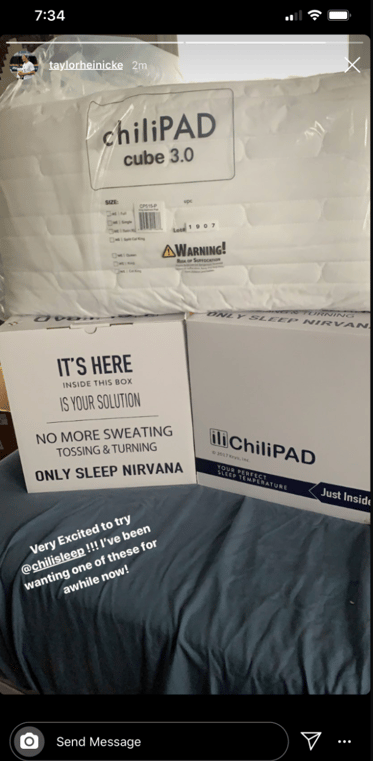 Bolster Sleep used OpenSponsorship to partner with CF Games athlete Dani Speegle, who sponsored their pillow.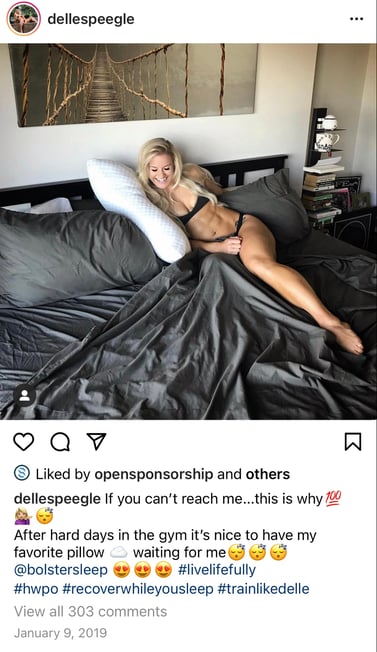 Lastly, Hibernate Sleep Formula teamed up with athlete Andy St. Fleur to sponsor their product.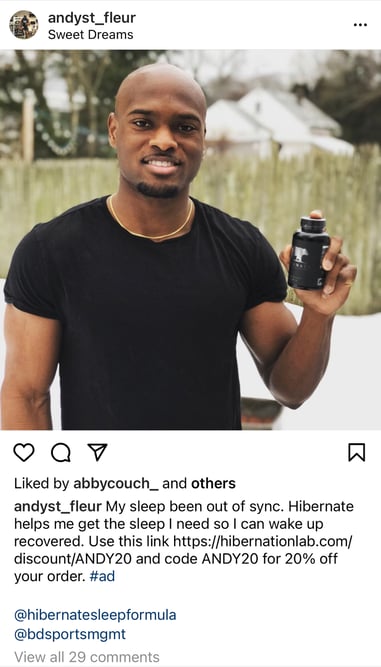 If you would like your company to be published and promoted on our site, sign up for our Agency Plan today!