As Daily Fantasy Sports (DFS) become more and more popular, an increased number of partnership opportunities have begun to emerge across numerous platforms and interfaces. Daily Fantasy Sports platforms such as DraftKings and FanDuel have seen first hand the benefits of using athletes to assist in the promotion and the use of Daily Fantasy Sports gameplay.
Athletes, such as the ones on our platform, can be used in a variety of ways to create content and reach sports fans across all Daily Fantasy Sports platforms. Digital media, contests and appearances are all fantastic ways to create partnerships with athletes that will ultimately assist in the overall performance and ROI of your DFS campaign.
Digital media partnerships are a strong recommendation and can be used to assist your DFS brand in a timely manner. Social media campaigns are an easy way for fans to connect your brand with some of their favorite athletes and learn more about the scheduled DFS contests. FanDuel and UFC athlete Jermey Stephens partnered in early June to promote the Daily Fantasy contests that FanDuel had offered for UFC 250. Giving his picks and welcoming the competition for individuals that believed they could pick more winners than him.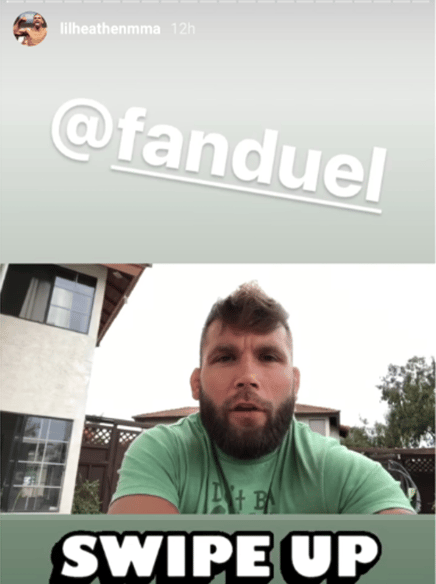 Giveaways are another great tactic to encourage fans to participate in Daily Fantasy contents. Encouraging participants to sign up for a chance to win signed gear or once in a lifetime fan experiences. Zach Boychuk partnered with DraftKings to give away a signed stick to one lucky participant that signed up to play DraftKings for the upcoming NFL season. His post was done over Instagram and included a story, allowing viewers to swipe up and be directed right to the DraftKings contest. These are great ways to increase fan engagement and promotion of your daily fantasy contents.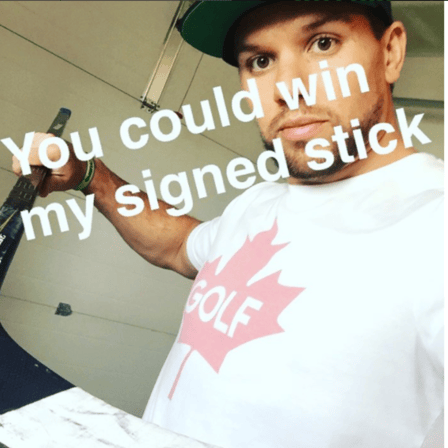 Kevon Frazier, another athlete that partnered with DraftKings for a signed giveaway. Similar to Boychuk, Frazier took to social media challenging contestants to compete against his daily fantasy choices for a chance to win a pair of signed cleats from breast cancer awareness month in the NFL. An array of sports marketing opportunities can be used to increase user engagement across all types of DFS platforms.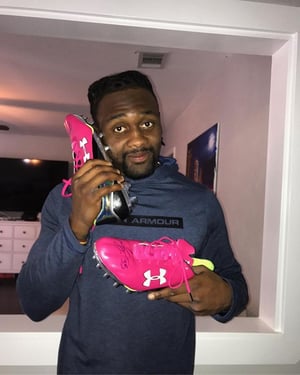 "New phone, who dis?😂 But on the real note challenge me in my @DraftKings contest! The winner gets these cleats that I wore last year for breast cancer awareness. If you click the link in my bio or swipe up in my story you can join in DraftKings for FREE!"
To learn more on how the incredible athletes on our platform can be helpful to your Daily Fantasy Sports brand and campaign, contact an OpenSponsorship representative or send us an email at info@opensponsorship.com.