Social media serves as a platform for athletes to have honest and authentic communication with their fans. It is the best way for an athlete to leave a lasting impression on his or her fans. Fans love connecting with their heroes, and social media is a great way for your presence, as an athlete, to be felt in the world.
Posting on social media with your personality apparent in the posts can humanize you as an athlete. In turn, that can make your fans even more devoted! The almost friend-like relationships athletes can create with their fans is incredible.
As an athlete posting on social media, you control what information goes out about you by having control over your brand and the image that is perceived from the media and fans. Basically, you are marketing yourself.
Why should they create close connections to their fans?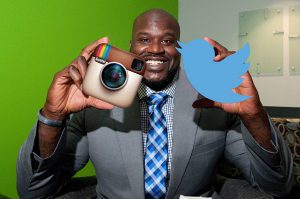 By posting on social media, you, as an athlete, can strengthen your relationship with you fans. And the connections you make can last a long time. Even to when you're retired.
Look at Shaquille O'Neal. He's been retired for almost 10 years and has 14.3 million followers on Twitter and 5.4 followers on Instagram. He posts daily (sometimes even multiple times a day). Everyone knows who he is. Shaq is staying relevant to a group of people who weren't even alive during his glory days. This is huge!
He even announced his retirement on social media on Twitter with a video. That was the bow on his social media present. That connection he created with his followers cannot be faked. He is genuine with his fans and you can tell how much they appreciate it because he is constantly conveying his larger than life personality over social media.
People are sick of unauthentic celebrity-fan relationships and prefer sincere relationships. That is why Shaq is so popular, amongst other athletes. Especially in influencer marketing.
A study by TapInfluence and Nielsen Catalina Solutions in 2016 found that influence marketing has an 11 percent higher ROI than more traditional forms of brand marketing.
Staying Relevant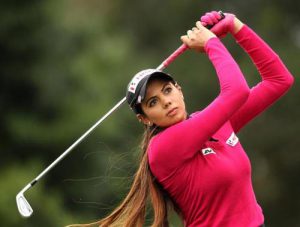 The loyal connections an athlete can make with fans and followers cannot be replicated. Companies and brands notice that and see an athlete's fan base as a potential new market. An athlete has the ability to introduce an amazing brand to his or her devoted fanbase.
This connection can lead to Sponsorship deals for athletes.
Lastly, social media can take you places. With a loyal following, there are so many opportunities that become available to you, as an athlete. For example, Golfer, Sharmila Nicollet is able to participate in ShopRite's LPGA Classic after her fans secured her a spot. This year, the tournament organizers decided to open one more spot to an athlete with a loyal social media following. They created a Twitter poll asking which pro golfer should be invited to their tournament, and Nicollet won! The relationship she created with her followers was the only reason she was invited to the LPGA Classic.
Build an organic relationship with your followers and you never know where they will take you.