In the current landscape of professional sports in the US, we have targeted the most successful sports cities and their athletes. From the defending champion Golden State Warriors to the Super Bowl winning Philadelphia Eagles, we have 50+ athletes from the San Francisco/Bay Area, Philadelphia and Boston looking to connect for sponsorship opportunities through our marketplace at OpenSponsorship.com. These deals mainly revolve around digital content and social media, which allows you to promote your brand on Instagram, Facebook, Twitter or Youtube. With all these great opportunities available, why not sponsor professional athletes from Top Sports Cities!
Sponsor Professional Athletes from San Francisco/Bay Area:
Over the past four seasons, the San Francisco/Bay Area sports scene has been rejuvenated by super star performers Steph Curry and Draymond Green of the Golden State Warriors, who have won two NBA championships in the past three seasons. They are once again a top team in this year's NBA playoffs and look to add another Finals win to their resume. In addition, after a strong finish to their season last year, the San Francisco 49ers added All-Pro cornerback Richard Sherman during the offseason. Sherman will look to make an immediate impact with a 49ers team that is looking to rebuild back to championship form. This is also a homecoming for Sherman, who played college football at nearby Stanford University and will surely be a popular sports figure in this area.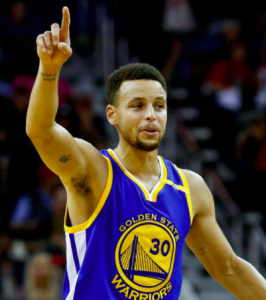 Steph Curry, Golden State Warriors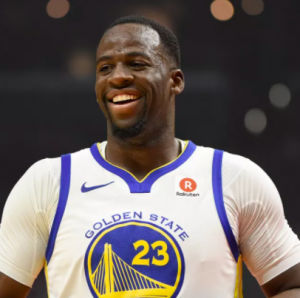 Draymond Green, Golden State Warriors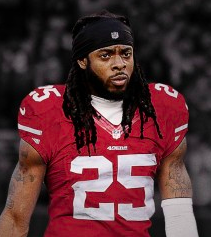 Richard Sherman, San Francisco 49ers
Sponsor Professional Athletes from Philadelphia:
After winning this year's Super Bowl and bringing Philadelphia it's first ever NFL championship, the Eagles are soaring high above the NFL. Leading into the 2018-2019 season, Super Bowl MVP Nick Foles and Tight End Zach Ertz are two of the Eagles rising stars looking to continue their postseason success in the years to come. Basketball, in the both the college and pro ranks, has also re-emerged with Villanova University winning the college basketball national championship and the Philadelphia 76ers making the playoffs for the first time in five years. JJ Redick of the 76ers is a veteran sharp shooter who can help this young and exciting team make a run in this years playoffs.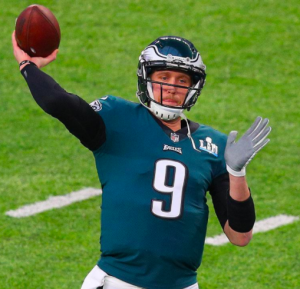 Nick Foles, Philadelphia Eagles
JJ Redick, Philadelphia 76ers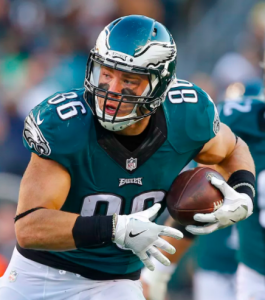 Zach Ertz, Philadelphia Eagles
Sponsor Professional Athletes from Boston:
Known as "Titletown" by locals as well as those across the country, Boston has continued it's tremendous sporting success of the past 20 years. The Boston Celtics are the number one seed in this year's NBA playoffs and look to regain championship glory of year's past. With Center Al Horford dominating in the front court and versatile Guard Marcus Smart in the back court, the Celtics are certain to make a run in this year's playoffs. In baseball, the Boston Red Sox have gotten out to the MLB's best start with a 17-4 record. Leading this charge is All-Star Right Fielder Mookie Betts with a blistering .366 batting average and flashy play in the field. Betts is in the early running for MLB MVP and will look to power the Red Sox to another World Series title.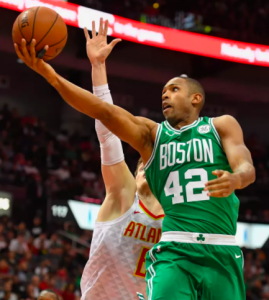 Al Horford, Boston Celtics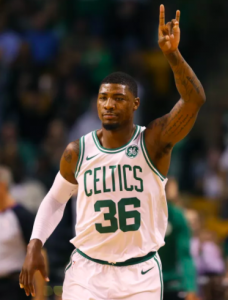 Marcus Smart, Boston Celtics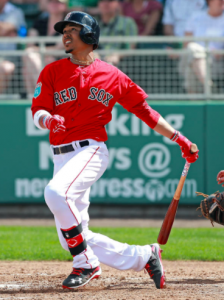 Mookie Betts, Boston Red Sox
How can you sponsor professional athletes from top sports cities? Social media mentions, appearances, photoshoots, radio voice-overs, testimonials and product feedback are a few ways you can use their star power to promote your company.
Prices start from as little as $500 and opportunities include one-off deals as well as long-term opportunities. Sponsor professional athletes from top sports cities today!