With Mother's Day right around the corner, everyone wants to find the perfect gift to show appreciation for the #1 lady if your life, your Mom. With several influential and popular athlete moms using OpenSponsorship for product sponsorship, why not create a Mother's Day-themed deal? Free product gifting deals on social media are very common on OpenSponsorship and are a great way to promote your product, especially during Mother's Day when these athletes' engagement will be at peak performance. Sponsor these athlete moms during Mother's Day: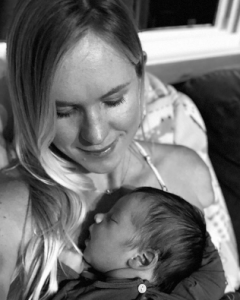 Bethany is a professional surfer from Hawaii who has risen to become one of the best female surfers in the world while overcoming tremendous odds. As a young teenager, Bethany lost her left arm in a shark attack which nearly took her life. Bethany is a symbol of perseverance and in addition to a successful career in surfing, she is also a mother to two young children. She is an athlete with a great story to tell and can be a great ambassador to any brand with similar characteristics.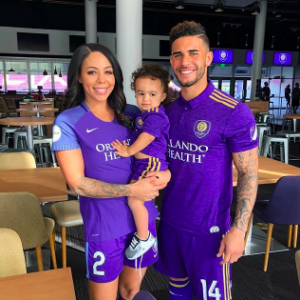 Sydney is a professional soccer player who plays on the US women's national team and for Kansas City FC in the NWSL. Sydney and her boyfriend, Dom Dwyer who is also a professional soccer player, are parents to their infant son Cassius who was born in 2016. With both of these athletes using OpenSponsorship, why not have both of promoting your product during Mother's Day!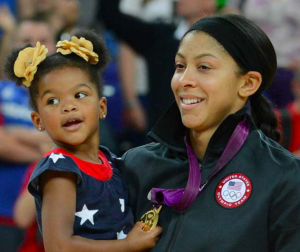 Candace is a professional basketball player with the Los Angeles Sparks of the WNBA and the Xianjiang Tianshan Deers of the Chinese Basketball Association. Candace is mother to her 9 year old daughter Lailaa, who Candace has featured before in sponsorship deals. Given the fact that Candace is also an international athlete, she's also a great fit for any brand looking to go global.
4. Jennie Finch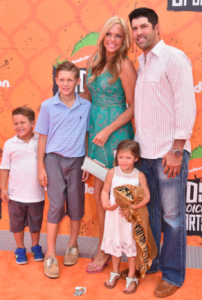 Jennie is a former collegiate All-American and medal winning Olympian softball pitcher. Since her playing career ended, Jennie has remained relevant with appearances on TV shows and celebrity all-star games. Jennie is married with three children, ages 12, 7 and 5 and will also be competing on the smash-hit talent show Dancing with The Stars during Mother's Day. Her engagement is guaranteed to be very high during this time, so partnering with Jennie is sure to be a success!
5. Mia Hamm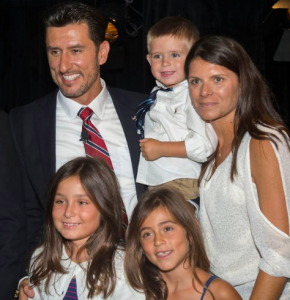 Mia is an retired professional soccer player who won two Olympic gold medals and was a two-time FIFA Women's World Cup champion. Mia has been hailed as an ambassador for women's soccer across the world and is still an icon in the sport. She is married to former MLB shortstop Nomar Garciaparra, with whom she has twin daughters, Grace and Ava who are 10 and a son named Garrett who is 6. With this superstar couple and their children, you couldn't go wrong with sponsoring them during Mother's Day!
6. Lisa Leslie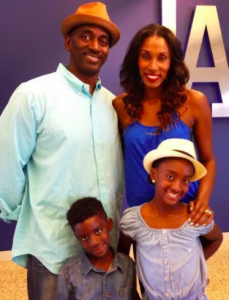 Lisa is a retired professional basketball player who won four WNBA MVP awards and four Olympic gold medals during her career. She has been revered as one of the all-time great women's basketball players and is credited with helping grow the popularity of the women's game. Lisa is married and has two children, Lauren who is 10 and Michael who is 8. Throughout her career Lisa has been a part of several successful sponsorship deals so partnering with her is sure to be a slam dunk!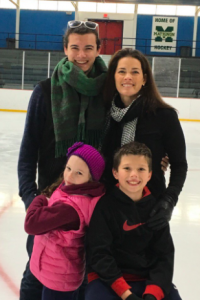 Nancy is a retired professional figure skater who won two Olympic medals and was also the US National Figure Champion in 1993. Known for her beauty and grace on the ice, Nancy is one of the most recognizable figures in the sport of figure skating. Nancy is married and has three children, Matthew who is 22, Brian who is 13 and Nicole who is 10. After being recently portrayed in the movie I, Tonya, Nancy and her story have been back in the national spotlight. Make sure to partner with Nancy during Mother's Day while she will still be heavily discussed in the media.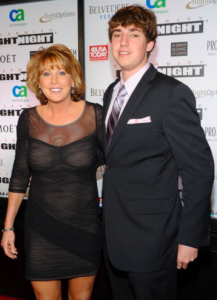 Nancy is a retired professional basketball player who played in the WNBA and won an Olympic medal with the US in 1976, the first year that women's basketball was played in the Olympics. Nancy is a trailblazer for women's basketball and is currently in the Women's Basketball Hall of Fame. She is also the first woman to head coach a men's professional team and is currently an assistant coach for the NBA's Sacramento Kings. She has four grown children, TJ, Schaefer, Carson and Macy who are all also involved in basketball. Have Nancy and her family help promote you during Mother's Day!
How can you sponsor these athletes during Mother's Day? Social media mentions, product feedback, and testimonials are some of the great ways to promote your company with athletes.
Prices start from as little as $500 and opportunities include one-off deals as well as long-term opportunities. Don't miss out on these opportunities!