Every athlete has a diet that works for them, but being healthy and fueling their body is key to their success. There has been a growing number of athletes who have moved to a more vegetarian or vegan lifestyle. Many of the athletes who have made the diet and lifestyle change now swear by it. This is not an easy change as professional athletes need to work with nutritionists to ensure they have the proper balance in their diet that would enable them to maintain their physique and to maintain a high level of performance for their sport. In fact a study published in 2015 in the American Journal of Health Promotion found that a plant-based diet can boost physical health and emotional well-being. As the lifestyle change has brought positives to many of the athlete's lives they often share recipes etc. with their fans and teammates.
"My clients see so many benefits to eating a plant-based diet that postseason, they don't go back to eating as an omnivore or a carnivore," Barbara Lewin, RDN, CSSD, LDN, a sports nutritionist who works with professional athletes noted.
Here are some of the top vegan athletes on OpenSponsorship.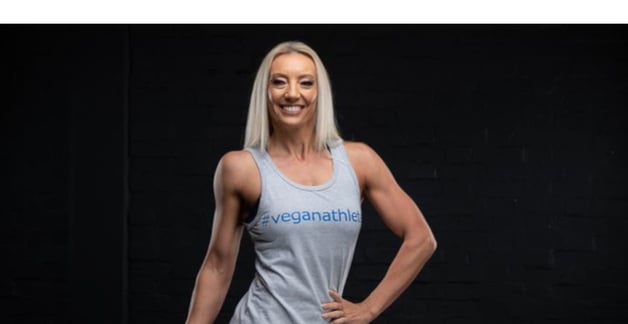 Julia Hubbard has had a varied but successful athletic career, having competed as a Great Britain Bobsleigh athlete and Sprinter, bodybuilder, and Natural Pro with several federations. Hubbard has won three Natural World titles, three Natural universe titles, three Natural Olympia titles, and multiple British and Regional titles. Hubbard was a vegetarian for much of her life but went full vegan after a sever back injury from a bobsleigh crash, after which she has been quoted as saying, "I had thought about going vegan many times but always thought it would be too difficult as an athlete and with traveling a lot. The turning point was my health. Now I wish I'd made the switch sooner!" In addition to her athletic achievements she has qualified as a Vegan Nutritionist, having a Degree in Physiology and Sports Science, Nutrition diploma and Personal Training qualifications.
Hunter Reese is an American tennis player and current ATP tour competitor who won the NCAA doubles championship and was ranked #1 in the NCAA doubles. He also competed in the 2014 US Open alongside partner Peter Kobelt after receiving a wildcard into the men's doubles draw. Reese has had some hurdles in his college career so it was not until 2019 that Reese became vegan, but has already begun to see some benefits, "I noticed a difference in my energy level and am more conscious of things I am putting into my body since becoming vegan. I was never a morning person and now I can wake up much easier. So I would say there has been an indirect benefit to my performance."
TJ Barnes has been a successful defensive tackle who has played in the NFL for the New York Jets, Buffalo Bills, Kansas City Chiefs, and the XFL New York Guardians. In 2018 he missed an opportunity to join the WWE because of his weight and poor eating habits, which is why he decided to go vegan saying, "I told myself I needed to change the way I eat because at the route I was going it was going to put me in an early grave. So I went Vegan!" He has since been able to loose weight, getting healthy, and he continues to look to the future.
Agnes Muljadi is a ballerina, actress, filmmaker and vegan influencer. Muljadi classically trained at Julia Bourlina Classical Ballet in Studio City, California, and has co-produced two independent films. She first began the vegan lifestyle in 2014 for health reasons, and has found that it has had additional benefits, "I tell everyone that the vegan life-style has greatly benefited me as an athlete. I've always said that I felt like I was given a new body after I became vegan. My stamina, endurance and energy levels have really improved. I also happily lost some weight after I transitioned to veganism." Her social influencer status has been bolstered by her dance photos and sustainable/vegan lifestyle content, which continue to bring in new and exciting dance opportunities.
Leger Douzable has had the opportunity to play for several teams within the NFL, including the New York Giants, Jacksonville Jaguars, New York Jets, Buffalo Bills, and San Francisco 49ers. Douzable is such a fan of the plant based diet that he shares his favorite recipes with his fans, such as his Vegan Strawberry Cream Cheese Stuffed French Toast.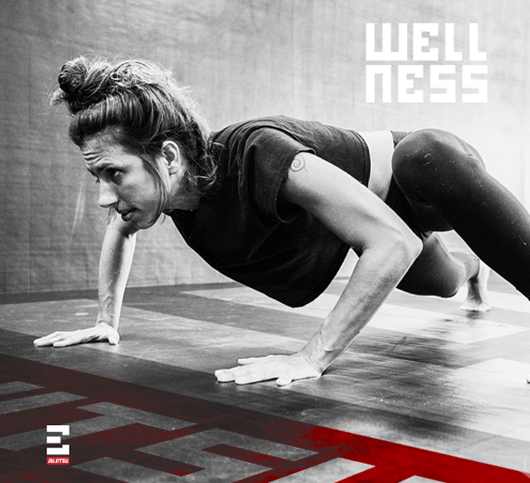 Martina Leal, originally from Brazil, is a martial artist and fitness coach, who has also been a positive promoter of the vegan lifestyle through her social media accounts. In addition to working with her clients she enjoys training in Jiu Jitsu and running. She loves to cook her vegan recipes and understands the importance of keeping the body moving. Martina has bachelors of physical education with specialization in ginastica natural.
Josh Powell is now part of the Big3, but he has a had a long and successful career within the NBA, having played for the Dallas Mavericks, Golden State Warriors, and LA Lakers. Powell is also a two time NBA Champion, FIBA Intercontinental Cup Champion, EuroLeague Champion, and WBA Champion. Powell has gained a real appreciation for healthy living, which is why he has been following a plant based vegan diet for about three years now.
Evan Engram played for Ole Miss through college, and drafted into the NFL in 2017 where he has played for the New York Giants. Engram has also been been part of the PFWA All-Rookie Team and participated in the 2020 Pro Bowl. Since shifting to a plant based diet Engram has been able to continue to eat the large portions needed to fuel his body and continues to perform at a top level, which is why he sees it as, "a little investment but I think it's pretty worth it."