25 Rising Stars to Sponsor in 2023
Looking for the next big athlete to partner with just got easier! Here at OpenSponsorship, we have a roster of over 15,000 athletes looking to partner with brands and show off their moves. As we head into 2023, let's take a moment to welcome these 25 fresh faces who are rising stars in their field and excelling on social media!
Meet the Rising Stars
1. Leah Clapper || Gymnast Leah is a health and fitness lifestyle enthusiast who is interested in fashion, business finance, and plant-based food!
Why Sponsor Leah Clapper?
Leah is an experienced brand ambassador who frequently interacts with her followers daily, uploading honest insight into her gymnastic training and on lifestyle habits. With 75.5k TikTok Followers and over 3 million likes, she leads all her social media with high engagement.
Check out her TikTok which has over 106k views!!
2. Ryan McElmon || Skiing Ryan is an adventure life stylist and extreme sports lover who enjoys rock climbing, videography, winter sports, and anything fitness. He balances his crazy schedule with quality home life and family time.
Why Sponsor Ryan McElmon?
Ryan is an impressive content creator who knows how to showcase his athleticism and is an experienced ambassador who wants to give back to the brands that make his lifestyle possible! With over 14.7k IG followers and 32.1k followers on TikTok Ryan is a high-flying rising star!
Check this TikTok he posted that has over 72k Likes!
3. Jayda Curry || Basketball Jayda lives a full life balancing her interest in fashion, music, and sports while dedicating her free time to education, working with kids and family time!
Why Sponsor Jayda Curry?
Jayda knows how to set her intentions, she enjoys connecting with her audience through writing, public speaking, and philanthropy. She is a high engagement star with 28.5k Instagram Ig and 140.6k combined likes on TikTok!
Check out her IG post of her doing what she loves most – giving back!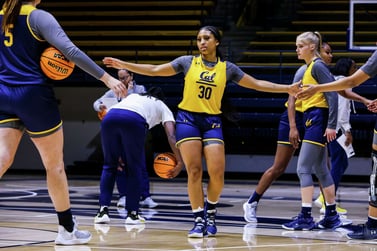 4. Paulina Granados || Boxing Paulina considers herself a home chef who is interested in healthy living by including protein and supplements in her diet. She loves to wear athleisure while she goes hiking, biking, or is out walking her dogs!
Why Sponsor Paulina Granados?
This "Firefox" is a triple threat who knows boxing, judo, and wrestling and likes to embody her feminine side in a male-dominated field while promoting positive lifestyles. She posts daily to her 36.9k IG followers and 26k TikTok followers!
Check her out having fun on TikTok, this post has over 173.8k Likes!
5. Ana Carolina Martins || CrossFit Ana is interested in home life, she likes spending most of her time with family, friends, and her pets playing sports!
Why Sponsor Ana Carolina Martins?
Ana is forced on social media with high engagement interactions with her followers about fitness, daily tips, and promoting her deals with her 3k IG followers.
Check out her IG tips for healthy eating!
6. Savannah Schoenherr || Gymnastics
Savannah is an outgoing college star who loves a combined lifestyle of music, fashion, and travel.
Why Sponsor Savannah Schoenherr?
Above all Sav is vocal about her intention of being a pillar in her community, promoting education and LGBTQ+ acceptance while being a team player. With an impressive 18.9k IG followers and 45k TikTok followers, she is a high-engagement athlete!
Check out her TikTok Tips!
7. J'zotta Rolle || Track & Field J'zotta is a passionate fitness, health, and lifestyle content developer interested in sports, health, supplements, and fashion
Why Sponsor J'zotta Rolle?
With over 218k followers on IG and 11.4k followers on TikTok, J'zotta knows how to connect with her audience to inspire wellness and motivation!
Check out her IG video showing off her sneaker game!
8.
Cole Cucitrone || Football
Cole is a dedicated team player interested in fitness, family, and volunteer lifestyles and likes to trying new things.

Why Sponsor Cole Cucitrone?
Cole is a hard-working humble football player that is looking for the opportunity to share his story with your brand! Cole is perfect for showing off skills and gear on turf with his popular practice drills reels!
Check out his dedication on IG!
9. Donovan Jennings || Football Donovan's goal is to create long-lasting relationships through community, technology, and business and has interests in fashion, music, family, and health wellness!
Why Sponsor Donovan Jennings?
Donovan is eager to work with all types of businesses to expand his horizons and give back! If you're a brand looking to integrate your product with a tech-savvy athlete get in touch with Donovan!
111111111>1111111111111111111111111111111111111111111111111111111111111
10. Katie Johnson || Soccer Katie is interested in food, beauty, and sports and lives a balanced home life with her dogs playing e-sports in her free time!
Why Sponsor Katie Johnson?
Katie has a high engagement with 28k followers on IG, showing off her lifestyle and sports highlights! This LA native is an experienced brand ambassador and role model for young fans everywhere!
Check out this cute pic of Katie and one of her fans on IG!
1111111111
11. Isabella Rose Collichio || Figure Skating Isabella is interested in beauty, pets, fitness, and home life!
Why Sponsor Isabella Rose Collichio?
This little superstar is already a USFSA gold medalist and has high activity on her IG. This young athlete has a growing following and is a dedicated figure skater!
Watch her skate at Nationals on IG!
12. Mya Berkman || Basketball Maya is interested in fitness, health wellness, streetwear, skincare, and travel!
Why Sponsor Mya Berkman?
Mya has an infectious personality getting everyone around her to smile! She's bright and an experienced brand ambassador with a growing following!
Check out her latest partnership on IG!
13. Drake Varnado || Baseball Drake lives an active fitness lifestyle and is interested in travel, sports, and shoes!
Why Sponsor Drake Varnado?
Drake is committed to playing MLB and wants to grow his platform by elevating his athletic ability with brand partnerships! He's an experienced ambassador with a high engagement on IG!
Check out his latest post on IG!
14. JP Arrazola || Golf JP lives a healthy lifestyle and is interested in nutrition, fitness, and golf!
Why sponsor JP Arrazola?
This pro golfer has a high engagement on TikTok with 14.9k followers where he shows off his training and long drives! He has 28k followers on IG and YouTube where he shares his expertise and advice on sponsored products.
Here's one of his daily posts on IG!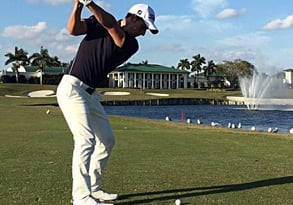 15. Lexie Sutter ||Cheer Lexie is an outgoing person who loves fitness, photography, nutrition, and fashion
Why Sponsor Lexie Sutter?
Lexie is a content creator who enjoys letting her creativity fly and likes to collaborate with brands. With over 42k followers on TikTok, her content is successful in captivating her audiences!
Check out her gameday TikTok!
16. JJ Ragsdale || Surfing JJ is interested in travel, photography, and swimming!
Why Sponsor JJ Ragsdale?
JJ is one of the first flowriding athletes - flowriding is a combination of surfing and skating! JJ is an outgoing athlete and successful brand ambassador in a new sports market!
Check out his moves on TikTok!
17. Danielle Ruiz || Sports Model is interested in fashion, family , and she enjoys a traveling lifestyle, music, and home life!
Why Sponsor Danielle?
Danielle is an accomplished brand ambassador and TV personality, you may recognize her from popular shows like New Girl, Lucifer, and Ray Donovan. She was Miss Rockstar Energy Drink, model for Rob Dyrdeks Streetleague Skatboarding, Redbull, and has partnered with Celsius!
Check out her post as a Gold Boy ring girl on IG!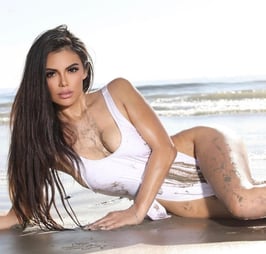 18. Dan Bradbury || Football Dan enjoys athletics, video games, music, and cinema with an interest in real estate.
Why Sponsor Dan Bradbury?
Dan produces daily content giving insights into thoughts on the field and training. He has played for 3 colleges and currently plays D1 at Sac State and has gained a diverse fan following with over 24.3k followers on TikTok with over 1 million views!
Check out his "Before Play Thoughts'' on TikTok!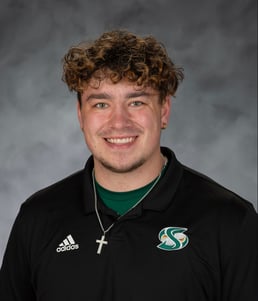 19. Kendall Ellis || Track & Field Kendall is a successful Olympian interested in fitness, beauty, and travel and is a mental health advocate who promotes self-love!
Why Sponsor Kendall Ellis?
This superstar shines on the track with her winning spirit and positive attitude. She is a local star with over 28k followers on Instagram and is a daily poster on TikTok!
Check out her latest IG post!
20.

Perri Goldstein || Obstacles Course Running

Perri is a mental health advocate interested in yoga, travel, running, and CrossFit who enjoys food, beauty, and spartan racing!


Why Sponsor Perri Goldstein?

Perri likes to keep it real when she is connecting with her trusted audiences as a depression advocate! With over 26.3k followers on Instagram and over 2 million likes on TikTok, she is a regional star with high activity online!

Get to know her with this fun TikTok!
21. Kelly Bryant || Football Kelly is interested in fitness, fashion, football, and practices yoga to maintain his balance and peace.
Why Sponsor Kelly Bryant?
Kelly is a charismatic person who is very personable with his audience and lives to promote peace! With over 54.7k followers on Instagram and 16.4k followers on Twitter, this NFL draftee is a local star with a growing fan base!
Check out his personal insights on IG!
22. Gaelle Wells || Soccer Gaelle is interested in sports, music, and fashion and enjoys outdoor activities like traveling!
Why Sponsor Gaelle Wells?
Gaelle is a great partner to work with because she is a dedicated athlete who knows how to commit! She has a unique star quality and knows how to balance athleticism and leisure!
Check out her Spring Break Recap on TikTok!
23. Ishani Sawant || Rock Climbing Ishani is interested in all things adventure like travel, sailing, and horseback riding, and enjoys music, photography, and fashion with a love for philanthropy!
Why Sponsor Ishani Sawant?
You will not meet a more engaging adventurer than Ishani! This world explorer has over 24k followers on Instagram!
Here's her IG tip to boost an active lifestyle!

24. Luiz Tepedino || Tennis Luiz is interested in fashion, photography, beauty, and travel!
Why Sponsor Luiz Tepedino?
Luiz is a lifestylist who balances his passion for music, tennis, and fitness! He's an experienced brand ambassador looking to grow with partnerships!
Check out his IG!
25. Lorenzo The Juggernaut || Boxing Lorenzo is a dedicated athlete interested in fitness, family, and home life!
Why Sponsor Lorenzo The Juggernaut?
Lorenzo has over 67.9k followers on Instagram and is a high-activity athlete who posts daily content! This triple threat is a true rising star who has the dedication and attitude to elevate your brand!
Check out his highlight reel on IG!
How to Work with the Rising Stars!
OpenSponsorship is unique to competitors due to our two-sided marketplace allowing athletes and brands to easily connect! You can visit all of these Rising Stars and thousands of other stellar athletes on our platform! If you are a brand looking to partner with one of these rising stars on social media, we can help build that connection. At OpenSponsorship our goal is to help connect your brand with our top athletes and artists for authentic brand partnerships
Final Thoughts
The game stays the same but the faces are changing! Your brand could be one of the first to partner with the next big athlete! These rising stars are eager to put in the work to promote your brand and share their love for sports with the world. Join the #1 Sports Influencer Marketing Agency Platform connecting brands to 15,000 athletes for authentic, data-driven digital marketing campaigns today!
Tags: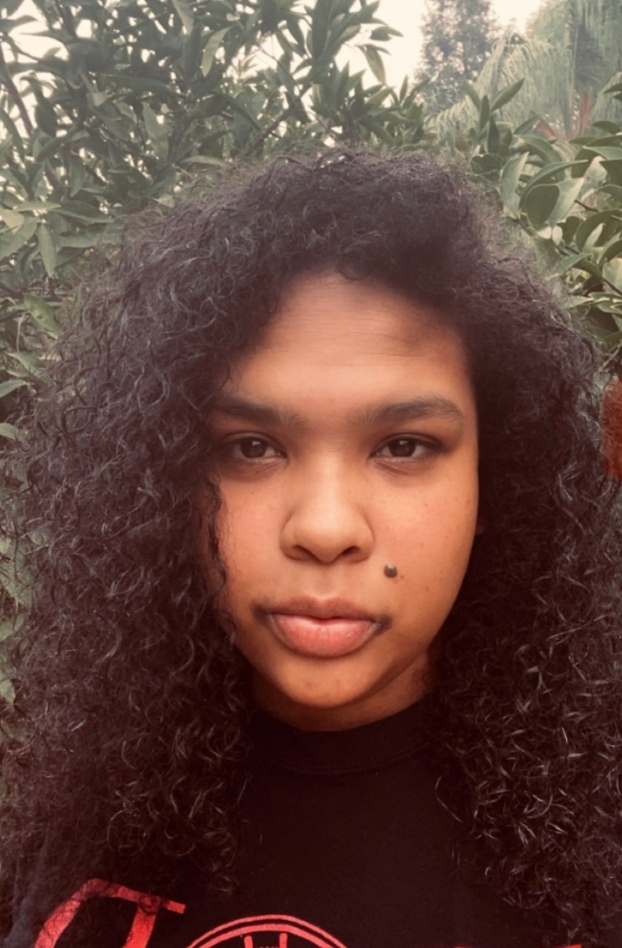 Gabriella is a Marketing & Design Intern at OpenSponsorship.