We hear it all the time: Sports sponsorship isn't a B2B strategy. There's no concept of B2B sports sponsorship.
While it's a valid concern from companies who focus on B2B sales ... if you think about the pro sports community and the $60B in sponsorship spend that you see at work every time you tune into a game, you'll realize that this thinking has little merit.
Sports fan-hood is omni-present; it can be experienced by anyone ... even the chairmen and CEOs of your partners and future partners. By employing B2B sports sponsorship, you can get face-time and favor among this elite group. Having an endorsement deal with an athlete, team, or event will reinforce your brand, build your reputation, and grow exposure no matter what market you are in. And being a recognized sponsor can provide benefits for helping you conduct further business, including a luxury suite at a game to host VIP guests and facilitating introductions to their favorite stars.
B2B Sports sponsorship is affordable, has proven ROI, and can be applied to nearly any business, including those who sell software, financial services, healthcare, security and all other verticals. To create your brand profile and schedule a demo today, please visit opensponsorship.com.
What does B2B sports sponsorship even look like? Here are three of our favorite B2B sports sponsorship deals:
1. Aon and Manchester United. There is no risk management needed when you sponsor one of the five most valuable sports franchises in the world.
2. In 2014, EMC's branded Lotus Formula 1 car set a Guinness World Record with this stunt (not during championship racing, of course). EMC was later acquired by Dell in Q4 of 2015.
*Quiz: How many EMC logos can you count in 30 seconds?
3. I'd like to think Phil Mickelson, who wears both KPMG and Barclays logos during tournament play, sat in on this meeting.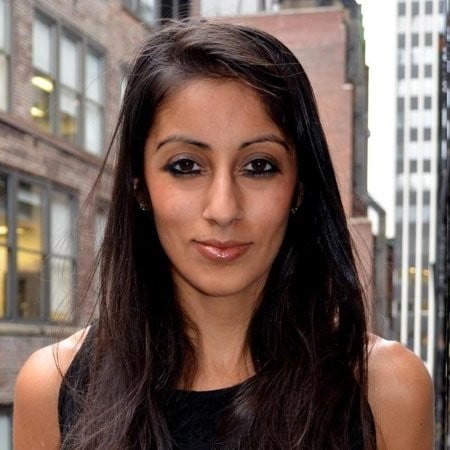 Ishveen is the CEO and Founder of OpenSponsorship, which she started because she loves sponsorship but hates hold calling. She was recognized in 2015 on Forbes 30Under30 for Sports.