Olympians, Rio may be over, but the limelight doesn't have to be. Here are OpenSponsorship's four tips for staying connected to your fans and sponsors:
1. Broadcast your training regime. Most people are in awe of how hard Olympic athletes train, and when you allow this audience a glimpse into your regime, they can't stop watching. Share the hardest part or your favorite part of your training to really wow your fans. If you're looking for humor or relatability, you can even share your least favorite part! Give shout outs to your clothing and equipment sponsors who help you get awesome results. Our recommendation: turn your snapchat into a .LIVE channel.
2. Share yourself competing at local or national events. It might not be the Olympics, but it still counts and your fans still have a vested interest in watching your journey. Whether its international meets, or local events, show us what happens behind the scenes, how you interact with the other competitors, and stream your teammates racing too. Our recommendation: use YouTube to broadcast your event and brand it TracktoTokyo.live.
3. How does sponsorship really work? What does it mean when you have a photoshoot or some new Nike gear? A lot of your fans might be aspiring athletes who want to learn. Promote sponsors and the sponsorship journey through your own social channels. Our recommendations: turn these posts into a channel on .SOCIAL.
4. We love family, and the P&G ads are our faves! Thank your family through keeping your fans up to date about how they help your journey as an athlete and human being. Do you tease your little sister who isn't as good at sports as you, or maybe it's your mum who sleeps in the car while you are training? Let the world see where you really came from and go back to. Our recommendations: use .FAMILY.
Fans love you for who you are and what you do. They want to know more about you. Our team speaks from experience when we say that fans will spend hours watching video of their favorite athlete, no matter what they are doing. The more information you give them, (in livestreams, tweets, and Instagram posts) the more they will talk about you. So take your fans on your next quest for Gold!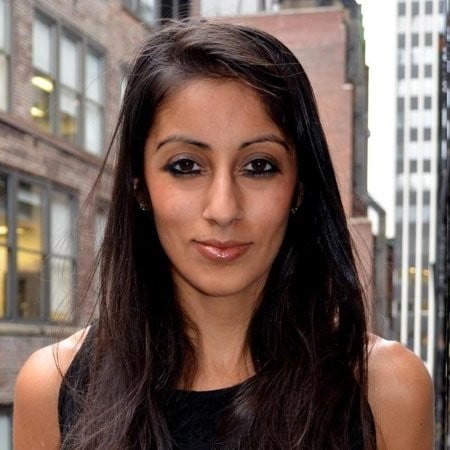 Ishveen is the CEO and Founder of OpenSponsorship, which she started because she loves sponsorship but hates hold calling. She was recognized in 2015 on Forbes 30Under30 for Sports.