OpenSponsorship makes it easy to connect brands and athletes together. Here's a look into a few new campaigns that are being offered to OpenSponsorship Athletes.
Athletes can apply to every Campaign that interests you as there are no limits on the number of deals you can close on OpenSponsorship! The offers include free product, cash (up to $10k), royalties & long-term opportunities.
You can register for Open Sponsorship
here
if you are not already a member of the platform.
Here's a little bit about a few new campaigns:
Juvo Board - Simple Studio & Home Fitness Equipment
Juvo Board is a revolutionary surface that's reinvigorating both home and studio fitness training programs. Deliberately designed with BALANCE and ELEVATE settings to benefit people of every fitness level, Juvo Board lets you safely reach new heights of health through a near-endless array of uniquely exhilarating workouts.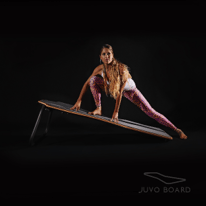 Partnership with Fast Paced Startup in the Cannabis Accessory Market
Hemper is the premium monthly subscription box service tailored to the cannabis accessory market. Each month for as long as we're working together, we send a curated box of premium brand smoking essentials, our own Hemper branded smoking accessories, and items you didn't even know existed discreetly to your door!
They are looking for athletes who are willing to receive their boxes and promote their products on their social media channels.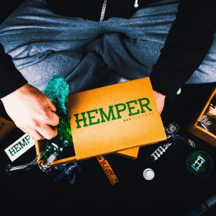 Groom Boldly™ with Tame the Beast®
They want you to be sweaty/dirty from your professional sport and then show off how clean and energized you #TameTheBeast with their awesomely energized hair + body wash.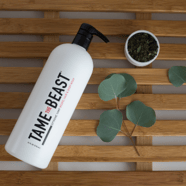 EAGLE ENERGY-Alternative to energy drinks
Eagle Energy - the leading efficient energy boost that lasts as long as you want. It's 100% nicotine free, has no sugar and zero calories. They are looking for athletes and creatives to give them a try.

OXYLENT- Sports Nutrition Supplement
Oxylent has been chosen 2 years in a row by Delicious Living for the Best Sports Nutrition Supplement. They want to showcase these products, Blueberry and Lemon-Lime Flavors with Athletes that use the product. They want athletes that care about what they put into their body.

U-GYM PRO-Portable Deep Tissue massage device
In as little as 30 minutes their unique digital massage can mimic genuine massage technique and makes you feel like someone is giving you a deep massage. Their innovative APP can let you edit the massage and share with friends over social media.
They are looking to give free product in exchange for you to help promote their brand and make better product.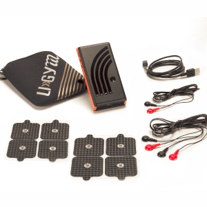 These are just a few of the brands that are releasing new deals to many OpenSponsorship Athletes. These deals are another reason why athletes and brands should sign up for the platform, it is an easy way to expose your brand and the athlete.
You can register for Open Sponsorship
here