For many local brands finding a way to do marketing at All Star Weekend and similar high profile sports events is important and valuable. It can be a fairly inexpensive way to:
Get your brand into the heart of a major event
Treat your local customers to the highlight of the year
Interact with the major athletes that are coming into town from all over the country or world to compete
Here at OpenSponsorship, we are all about finding cost effective and efficient ways to help brands do sports marketing and right now our focus is helping brands with their marketing at All Star Weekend.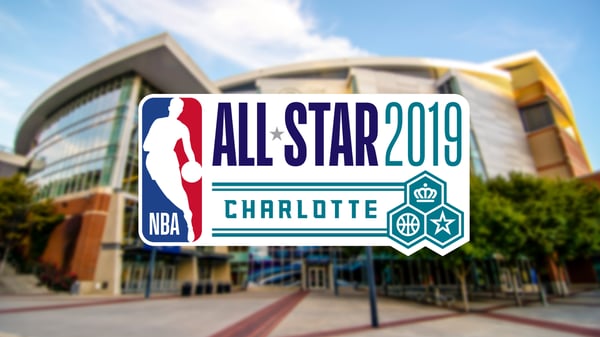 Looking for some inspiration? Here are our three ideas for what you can do for marketing at All Star Weekend -- all of which are possible by working with us.


Idea 1: Sponsor an event.
Sponsor an event similar to the Baron Davis All-Star BIG event. You can even take a look at the sponsorship deck for free here.
What are the benefits of hosting an event like this? Some benefits include:
Having your CEO or another leader being able to be on a panel and positioned as a thought leader
Getting access to the event and its high profile guests
Being able to produce awesome content with Baron Davis himself


Idea 2: Partner with a player.
Partner with someone playing in the All Star Weekend such as Blake Griffin. Benefits of marketing at All Star Weekend using an active athlete that is playing includes …
Tickets to the game
Opportunity to run a contest for fans to do a Meet+Greet with the athlete
Having the athlete create content around the actual weekend (such as during training or in the locker room).
Other NBA All star athlete options available on our platform include Kevin Durant, Kawhi Leonard, Klay Thompson, LaMarcus Alridge.


Idea 3: Partner with one of the mission-oriented events.
Partner with one of the mission-oriented events around All Star Weekend, or those that have a charitable angle. One great example is this event that has Ayesha Curry speaking with Jada Pinkett Smith on the Evolution of Women in Business. You can see more details here.
Benefits of sponsoring an event like this include:
What are you waiting for? Let us help you.
Let us help you make the most of your next big sports event by finding athletes that connect with your target audience, set goals, and measure your campaign. Click below to get started on growing your brand with sports sponsorship today.