In this day and age, one of the most important decisions that any business owner can make for his business is for it to have a prominent online presence. If you're in the business of catering to sporting needs, this is essential. Your loyal customers and any potential ones would be expecting you to be available and visible on the World Wide Web. The Internet is a vast ocean of market opportunities that you could be missing out on if you don't take advantage of it in the right way. And the easiest thing to do to establish online presence – next to creating a website – is search engine optimization, or SEO.
You may have heard or read a lot about it from your fellow businessmen or from web
developers, but what is SEO? Simply put, SEO is a framework that you can follow to optimize your website so that it can be found through search engines like Google. The goal of SEO is to drive enough organic traffic to your company website; organic traffic refers to the flow of visitors that you get from a search engine. You might be asking yourself why should you care about this, especially when you've already paid for ads and sports influencers and your website is doing well by word of mouth. Well, the essential things about organic traffic are, one, you don't pay for it and, two, your website's visitors are interested in what you're offering because they used Google to look for your website. This means that they already have the intent to do business with you; they just don't know where to go or which one to go for. This is where SEO does its work.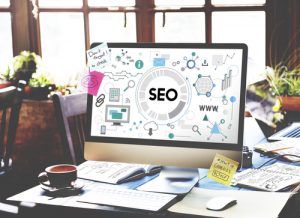 Why Is SEO Crucial to You?
#1: It Gives You Visibility
Creating a company website doesn't mean immediate visibility. Let's say that you're in the business of selling golf clubs. How can a customer who's looking to purchase some golf clubs possibly find your website among other sporting goods stores that also sell golf clubs? You need SEO to make sure that your site appears as high in the search engine results page as possible. Now, that same customer appears to be looking for a specific golf club that your store happens to carry. So, he then decides to search for that particular golf club on Google by using the model as his keyword. If your website shows up again on his results and if it continually shows up in any of his other searches, it's most likely that this customer would eventually click on your website and purchase the item from your business.
#2: It Brings You Traffic
As mentioned earlier, one of the goals of SEO is to drive traffic to your company website and the good thing about traffic that comes from search engines is that the visitors are usually qualified leads. You might argue that this cannot be guaranteed, and you're right. However, try to imagine opening a scuba diving shop someplace landlocked. You probably need to trade an arm and a leg just to convince the few customers that venture inside your store that they need a wetsuit. SEO, however, would take your shop somewhere in the tropics, where there are significantly more chances of people walking by your store to come in and buy scuba diving gear.
#3: It Gives Your Brand Credibility
For some unexplained reason, consumers seem to trust the websites that appear at the top of the results page. In their minds, these sites must be trustworthy if Google or whatever search engine they're using keeps suggesting it. Look at it this way: wouldn't you prefer to seek help from an athletic trainer that keeps coming up in every conversation that you have with other athletes than from someone you've never heard of? Proper SEO would ensure that your website is relevant to
any and most keyword searches that customers may use to find the services that you offer.
#4: It Allows for Accurate and Detailed Market Research
There are online tools available that can provide you with data about the traffic that your website is getting. These tools can help you get to know your customers by identifying and analyzing metrics that would be valuable to your business plan: how they're searching, their general location, what device they're using, and many more. This information would be critical to how you run your sports-themed business and what strategies you should put in place to generate more profit.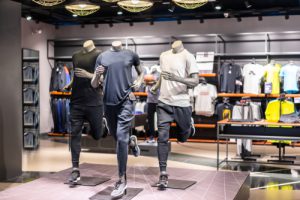 A sports-themed business can be a profitable venture given that a lot of people today, especially millennials, are into sports and other physical activities. Fitness today is like fashion; it is on trend! Maximize the power of your sports-themed website by implementing SEO strategies so you can reap the benefits stated above.