This post is originally written by Jenn Mamajek
http://www.SportsLinkMarketing.com
In sponsorship of athletes, a primary key of communication is social media. Brands are willing to pay top dollars to sign athletes with the expectation of a large return on their investments. Because it is so easy to share ideas on social media, this plays such a large part of each and everyones daily lives. It is important now more than ever to maximize an athletes digital platform in sponsorship and endorsement strategies.
Athletes have some of the most influential profiles and accounts on social media. Due to the fact that athletes have such large social reaches, by including their digital presence in a brand's sponsorship strategy, you are more likely to increase brand awareness and generate a greater return on investment.
For example, LeBron James a very popular NBA star currently has 33.3M followers on Twitter and 23M followers on Facebook. Although all of his followers are not Cleveland Cavalier fans, both the Cavaliers organization as well as Lebron's sponsors such as NIKE unquestionably benefit from his online presence. NIKE and other LeBron James sponsors prosper each time that he associates himself with their brand in a social media post.
Another advantage of using athletes digital platform to promote products through social channels is an increased return on investment. Companies are now seeing these results and are turning to this avenue for maximizing brand exposure. Of course, global brands such as NIKE will certainly continue to use traditional media in addition to their online and digital strategies.
As more and more digital platforms emerge, so do analytical platforms that help with tracking the success of digital campaigns. This means it is much easier to measure the success of a social media campaign compared to traditional print ads or television. Brands are now able to collect valuable data about their online campaigns. This data includes being able to monitor new and returning visitors, click through rates, page views, conversion rates and time spent on particular pages. By monitoring a campaign's analytical data, you are able to know what type of content that your audience prefers.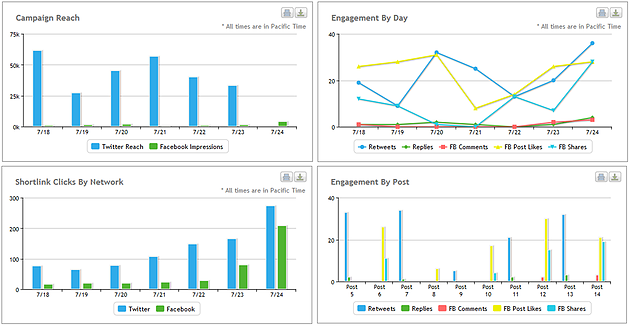 In conclusion, brands should keep in mind the statistics above and include their athlete's digital platforms to help increase their overall endorsement exposure. Athletes endorsing through social media can help generate a larger reach, maximize brand awareness, and generate an improved return on investment. Because most fans are influenced by their favorite athlete, one digital mention of a brands product can significantly increase engagement which leads to more product sales and loyal consumers.