What's cooler than sports innovation for athletes? It enables athletes to play harder for their team, be safer while competing and fans can know more about their favorite athletes.
OpenSponsorship is the leading marketplace for sports sponsorship. We are finding ways to connect more of these cool brands to professional athletes. This week we have been focused on finding out who are the coolest companies bringing sports innovation for athletes. We then find ways to make these matches between the brands and pro athletes. We help the sports innovation companies decide who to use, what to do and how to do it (clue: largely social media and content marketing based).
Our friends over at Sportstechie have been a major source of knowledge to understand who is leading the charge in sports innovation for athletes. We have also been referencing the sports brands highlighted by the Sports Technology Awards (quick plug: we were named a finalist in 2015 in the category of Best Technology facilitating commercial returns!).
So how do we do this matchmaking process for these companies who are bringing sports innovation for athletes? Thanks to integrations with IBM Watson and the largest marketplace network of athletes, globally, we are able to find which athletes who are talking about sports innovation; who are already promoting innovative products and even find which athletes get the best engagement on social media when they do promote a sports innovation for athletes.
Our Top 4 Sports Technology Products Which Stood Out As Great Sports Innovation For Athletes And Teams
I/ GuardLab's 3D Printed Mouthguard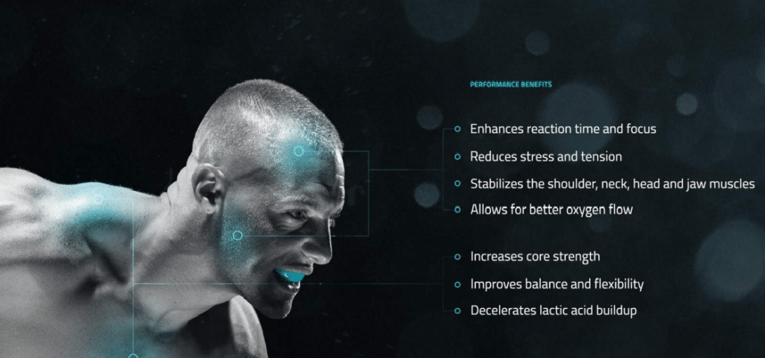 Concussions are plaguing sports nowadays and thus this first entry on our 'sports innovation for athletes' list operates in the all-important security space. According to Head Case's website, the number of total concussions doubled from 2002 to 2012. Mouthguards are an integral part of head protection in many sports. Such as rugby, soccer, american football, combat sports and of course martial arts. Lots of players throw their elbows from left to right at head height. It is easily understandable that players want to protect their head, mouth and teeth. 3D printed mouthguards ensure a top-notch fit and thus, protection.
Our idea for this sports innovation, Guardlabs, is to find an athlete that is not happy with their current fit, and design a custom product for the athlete to use. A great before and after shot showing the better fit would be great. Using an MMA fighter who is known to produce great content would be recommended. Someone such as Andre Fili - full disclosure we assume he wears a good mouthguard.
II/ Vicis' Zero 1 Football Helmet
Football helmets are known to be hard, very hard. Football helmets all feature the same principle: a hard shell coupled with padding inside for comfort and shock absorption. However, Vicis is going in the opposite direction by featuring a soft shell and multiple layers to redistribute the impact over the whole helmet. And thus this helmet is second on our list of best sports innovations for athletes. Judging by their testing, helmets are much more efficient by absorbing impacts with a soft and adaptive surface. This approach could reduce concussions significantly.
Our idea for this sports innovation, Vicis, is to find an athlete that is known for hard knocks. Such as a Defensive Tackle in the NFL e.g. Cleveland Browns athlete Desmond Bryant.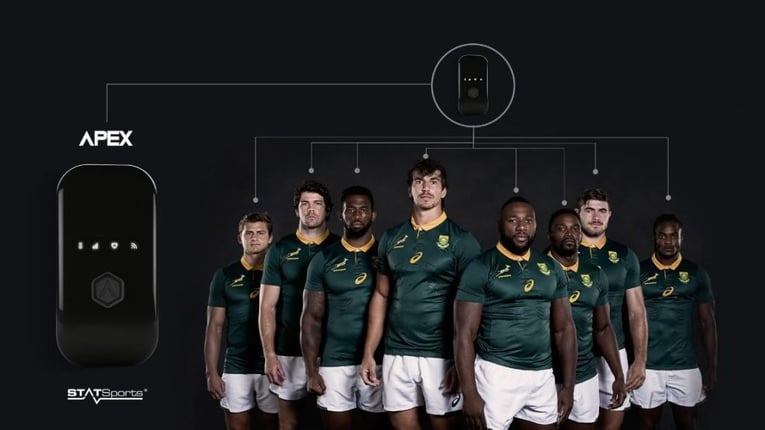 StatsSports have been developing sensors which are being used by lots of sports teams across 6 of the most popular sports in the world. Soccer (FC Barcelona, Juventus), rugby (Springboks, Chiefs), football (Panthers, Raiders), hockey, athletics and basketball (Grizzlies, Wizards). These Sensors get into our list of top sports innovations for athletes thanks to the incredible accuracy in measuring many criteria. E.g. for American football - Power, Snap reaction, speed and acceleration at time of first hit. This sports innovation is all about helping performance.
Our idea for StatSports, is to use their sports innovation for athletes, by exemplifying the accuracy of Statsports Sensors over traditional methods. They could have a NFL player do the 40 yard dash and then post it on social media. Fans could guess what the acceleration rate was, and whoever got closest to the StatSports time gets to meet the player. Jeremy Langford, NFL running back for the Chicago bears would be great for this sponsorship.

This innovation in sports for athletes focuses on performance and predicting tiredness, by determining Oxygen levels in real-time. This sports innovation also helps athletes know if they are warmed up enough before a workout. Then allows athletes to set limits for a workout and enables athletes to quantify the effort they are putting in.
Our idea for Humon Hex is to use their sports innovation on athletes who have been active on social media talking about oxygen levels and its importance. E.g. recently surfer Luke Davis told his Twitter followers that he was taking "oxygen utilization" supplements.
If you are a brand sign up for free here to access our roster of 2600+ athletes, teams and events. If you are an athlete you can sign up for a free account here. Then, start applying to campaigns posted by our brands! :)