Let's celebrate the LGBTQ+ community in sports by highlighting OpenSponsorship's star athletes!
Representation and awareness in the sports industry have been on the rise, and athletes in every sport imaginable have proven that they have the passion, skill, and strength to be star in their designated sport. Partnering with LGBTQ+ athletes will not only enable you to directly connect with the community but can also bring positive sentiment to your brand. 37% of consumers feel positive about companies and brands that promote diversity and actively support LGBT communities in their advertising and marketing, according to the professional LGBT network OUTstanding. These athletes have not only stepped up to be role models but they have also proven to be trendsetters as well. So, there are many positives to consider when thinking about working with one of our LGBTQ+ inclusive athletes.Here are just a few of the athletes who mention LGBTQ+ on their social media feeds, and could be great partners for your brand.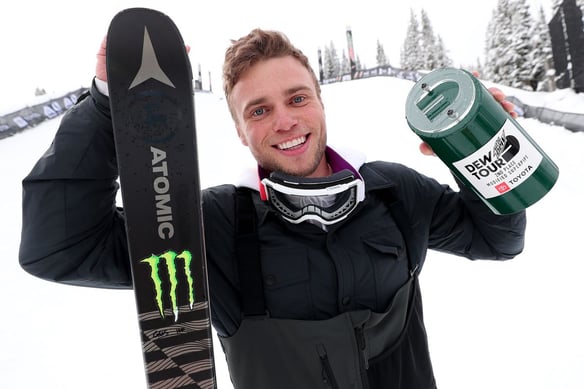 Gus Kenworthy is a British-American freestyle skier, actor, and influencer. Representing Great Britain in the 2014 Sochi Olympics he won the silver medal in men's Slopestyle and a gold for halfpipe in the Calgary World Cup. He has also won a bronze medal in the X Games Slopestyle event in France and has a long track record of strong performances in various competitions. Kenworthy has also spoken about being an openly gay professional athlete where he has been quoted saying, "I want to be the guy who comes out, wins s--- and is like, I'm taking names."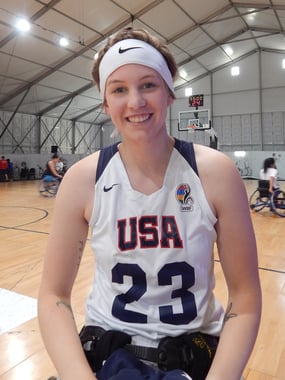 Abby (Abigail) Dunkin is a 3.5 wheelchair basketball player who has won the gold for Team USA in the 2015 Parapan American Games, the 2016 Paralympics, and the 2019 Women's U25 Wheelchair World Championship. Dunkin is another athlete who has spoken about how sports helped her to find her identity where she said, "Being in that atmosphere with coaches who were so supportive and teammates who were so supportive made me feel like I could do it. So wheelchair basketball, for me at least, helped me to come out publicly and be okay with myself. And I was lucky to have loving family and friends who supported me."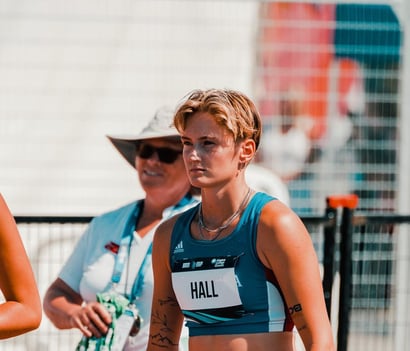 Jorden Hall is a nationally ranked track and field Canadian athlete who competes regularly and has won gold in the BCSS Women's Heptathalon. Hall is still a young athlete but has proven to have a lot of potential, including a possible future with Team Canada for the Olympics. She has been open about her relationship with an American hair stylist, and is very active on social media, highlighting her training and showing her playful side on TikTok.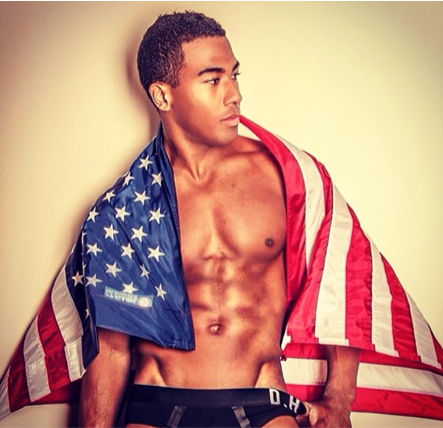 Josh Dixon has had the opportunity to be involved in sports as both an athlete and an owner. As an athlete Dixon has trained at the Olympic Training Center, having won multiple medals at the Winter Cup for his floor exercise and vault. He is now a minority owner of a women's professional soccer team where he works to promote female athletes and sports. In addition to all this, he has voiced his strong feelings about his role in the community and sport by saying, "I realized I have an obligation, a responsibility to say, "It's okay to be gay in our sport." Ultimately, it's about your gymnastics, whether you're worthy to be on the team or in the sport."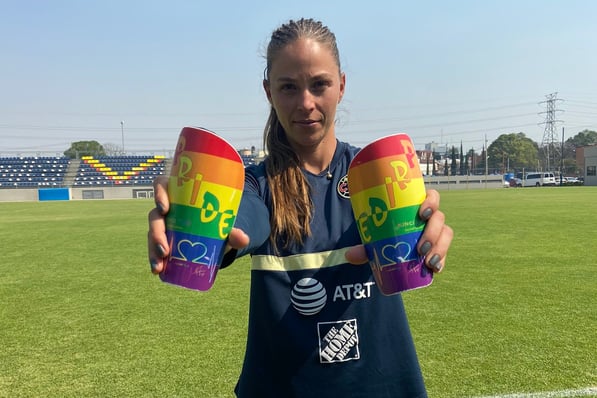 Janelly Farias is an openly gay American-born Mexican soccer player, who has played for the Mexican National Team, LA Galaxy OC, and Guadalajara. Additionally, Farias was a Commentator/Analyst for the 2019 FIFA Women's World Cup for Telemundo and has plans to be a part of the next World Cup as well. In addition to her career on the pitch, Farias has been outspoken about the state of women's sports in Mexico and has become more involved behind the scenes as well. "Megan Rapinoe is an idol. I really admire her, I admire what she's doing," said Farias. "I think the whole world can learn from the social activism that the US women's national team is doing, and in an ideal world, we would do the same here in Mexico."
Sue Bird is a Three-Time WNBA Champion who currently plays for the Seattle Storm, has won four Olympic gold medals, participated in four FIBA World Cups, has been selected to eleven WNBA All-Star teams and eight All-WNBA teams. Bird has also been voted the WNBA's top 15 Players of All Time and into the WNBA Top 20@20. In 2017 Bird publicly came out and announced her relationship with Megan Rapinoe from the USWNT. Since going public Bird has become more vocal and a former teammate, Swin Cash, says, "Sue and 'controversy' never mixed. She wasn't going to say certain things in the media. ... Now, when you talk about diversity or inclusion or racial inequality or sexism or other hot-button topics, she's going to give it to you how she sees it. I love and respect that about her."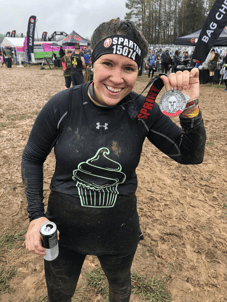 Tasha Curro is an obstacle racer who has ranked 59th at the World Championship Spartan race. She not only competes regularly, winning a variety of medals, but she now also cheers on her stepson who has recently joined her by competing in a Spartan Kids race.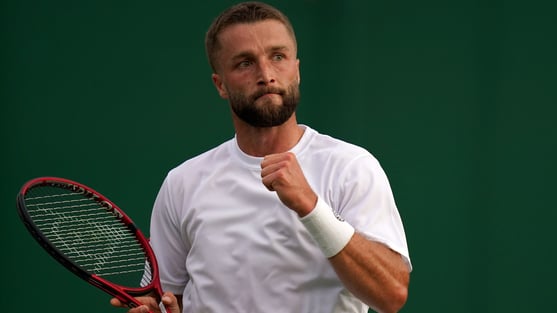 Liam Broady is the No. 5 ranked tennis player in Britain, who has won the Boy's Doubles at Wimbledon and Australian Open and currently plays in the ATP Tour (professional circuit). Broady continues to improve and has recently made
lifestyle changes
that seem to be expediting his rise in the rankings. In addition to this, he stands up in defense of the
LGBTQ+ athlete's
.
Final Thoughts
Ready to leverage the power of athlete influencer marketing for your brand? Book a free consultation call with our brand specialists through the banner above to explore the potential of athlete partnerships and elevate your marketing efforts, including working with our LGBT athletes. Sign up for free on OpenSponsorship to connect with athletes and unlock the benefits of influencer marketing in 2023.