Repurposing the content that comes from the athlete influencer deal is really important. We have written a lot on the topic of how to get the maximum ROI from athlete influencer campaigns by whitelisting the athlete social platform to boost ads, adding the athlete content to an email marketing campaign to increase click through rates, or adding the content to areas of your website to reduce bounce rates.
Here is a chart from Shopify showing that 80% of female US digital shoppers have had second thoughts about buying something they added to their shopping cart impulsively. This % remains fairly consistent across all genders and age ranges, showing that all ecommerce stores need to be working hard to retarget their potential customers in ways to get them to make the leap of faith and purchase the product!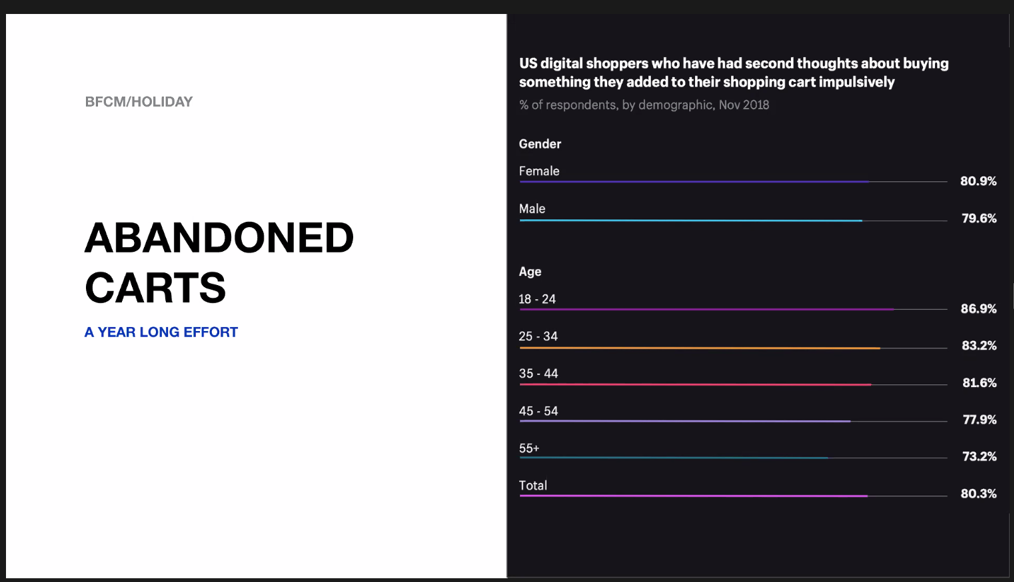 Retargeting these customers via Facebook using the athlete's Facebook and Instagram channel and showing a great UGC from the athlete showing why the product is great is just what is needed. We have proven to deliver 8x ROAS using this strategy. And of course it makes sense - when a potential customer leaves your site, it helps to see more ads from you (of course you are going to say your products are great), it helps even more to show ads from other people saying you are great.
We have tested this across micro and macro athlete influencers and have found that the strategy works just as well with well known athlete superstars, as well as micro athlete influencers who might not be very recognizable but produce great content. In fact we often recommend this strategy of starting with a few micro / medium athlete influencers for around $500 - $1K per athlete. Just make sure you select athlete influencers who are authentically interested in your brand and will make great content. Then use them in a whitelisting retargeting campaign so you can compare and contrast what works. You can do this for as little as around $10K - see more in this whitelisting proposal deck.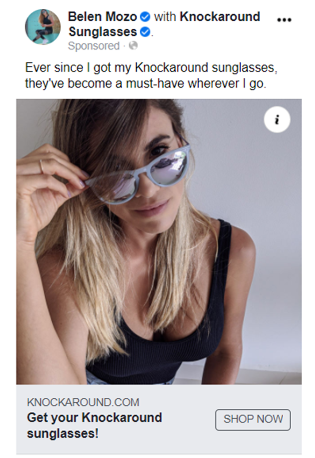 We are really excited about the ability to get brand awareness uplift from athletes, as well as use their content to drive sales by retargeting your website customers who didn't make it to purchase. Drop us an email to learn more or sign up for a free account today at info@opensponsorship.com