CBD Overview:
CBD is the new big thing. But what is it and how is it effective in sports marketing?
CBD (Cannabidiol) has a number of different uses and can be applied in different ways.
A short list of the positive uses that CBD has for athletes are: it can relieve pain, reduce anxiety or depression, treat muscle spasms, reduce inflammation, and it is an alternative to Opioids or other addicting prescription pain relievers.
The main use among professional athletes is that it is a great and safe pain reliever. This recent discovery by many professional athletes has led to an advocacy for CBD products and companies.
Although CBD is still technically not allowed for use in some professional leagues such as the NBA, NFL, and NHL… it is allowed for consumption in the MLB, the UFC, professional golf, professional tennis, and is widely used among retired professional athletes from all sports.
MLB & CBD:
It was just recently (December 2019) allowed for consumption in the MLB, which is a huge potential market to expose CBD products to in this upcoming year of 2020. Professional baseball players can now advocate for this pain-relieving supplement without any repercussions. This is going to allow CBD companies to now target some of the biggest athletes in the world to partner with them in marketing campaigns for their CBD products.
Retired Players & CBD:
Some examples of widely recognized retired professional athletes getting involved with CBD companies are Rob Gronkowski (NFL), Paul Pierce (NBA), Steve Smith (NFL), Tiki Barber (NFL), and Bubba Watson (Golf).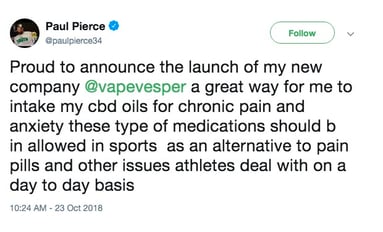 .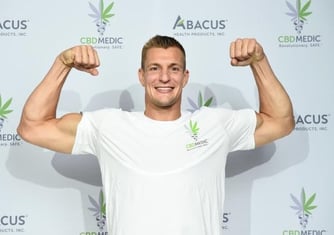 Professional Tennis & CBD:
A few months ago the professional tennis duo and twin brothers, Mike and Bob Ryan, announced a new partnership with a CBD company called CBD BioCare. In addition to the professional duo, several other professional players recently inked CBD deals including American superstar John Isner.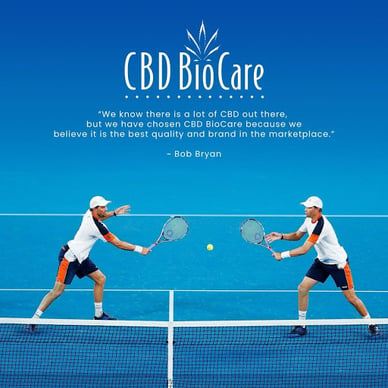 UFC & CBD:
The UFC as an organization took a big step capitalizing on the new CBD wave and teamed up with Aurora Cannabis on a CBD study with their fighters. This partnership between the league and Aurora will lead to effective CBD studies on treating aches and pains that professional athletes, especially UFC fighters, deal with daily. This opens up fighters in the UFC to the benefits of CBD and makes them great targets for CBD companies for partnerships. World renowned professional UFC fighter Nate Diaz has spoken out about his affinity for CBD products and has partnered with at least one brand.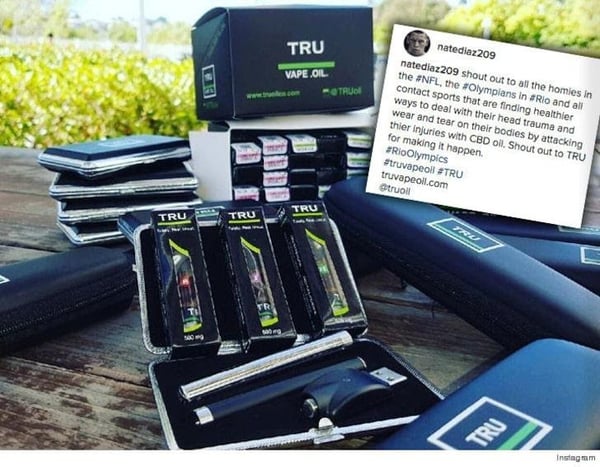 OpenSponsorship Athletes & CBD:
Here at OpenSponsorship we have already started to take advantage of marketing opportunities with CBD brands, pairing up with several different brands for various campaigns. CBD brands see value partnering with professional athletes regardless of which sport they are involved in, because athletes everywhere truly enjoy the positive effects that CBD treatment has on their body. Here are some examples of OpenSponsorship athletes pairing with CBD brands:
Sabrina Wieser (Running & Bodybuilding): 103k followers IG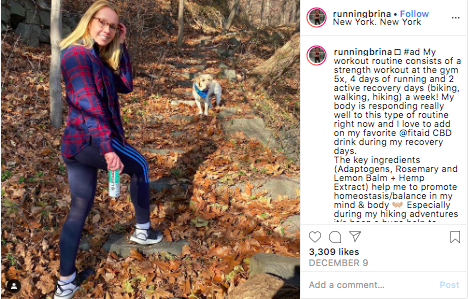 Walker Ryan (Skateboarding): 73.3k followers IG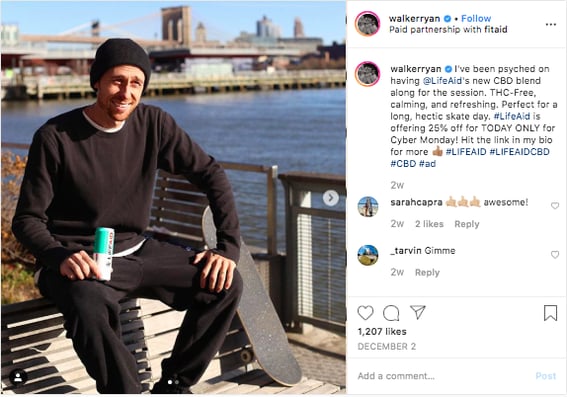 CBD & Sports Marketing:
Now that CBD has become widely accepted in society and in professional sports leagues, it is time to capitalize on the popularity by using influential professional athletes to promote the products to an even larger audience. Since a ton of athletes are starting to use CBD products and see the positive effects it has on their bodies, it is a perfect time to team up with these athletes for marketing campaigns. Using athletes as influencers has proven to be extremely effective, it is time to take advantage of this opportunity and team up with athletes to create effective and meaningful partnerships.