We took this chance and looked at what some of our Opensponsorship MLB athletes are up to during what was supposed to be the beginning of their seasons. Even with the season on hold, the digital presence of our athletes through their social media accounts has been stronger than ever.
Social media platforms have given the fans an opportunity to stay connected with our favorite MLB athletes all the while following the current social-distancing guidelines. Social media has given us the chance to take a peek into the lives of these professional athletes. Being able to see their family life, the causes & charities that they care about, and of course, the at-home workout routines have all been a source of both encouragement and entertainment. Opensponsorship has helped athletes and brands capitalize on this newfound time and space by identifying and activating sponsorship opportunities. The Opensponsorship platform has given athletes an opportunity to build their brand while also helping brands partner with their picture-perfect ambassadors. Here are some of our favorite MLB athletes on the Opensponsorship platform.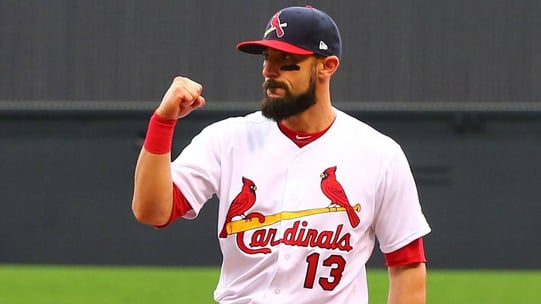 Matt Carpenter is the third baseman for the St. Louis Cardinals and an avid fan of the outdoors. Matt is a family man with two young children, who he posts pictures and videos of frequently on his social media accounts.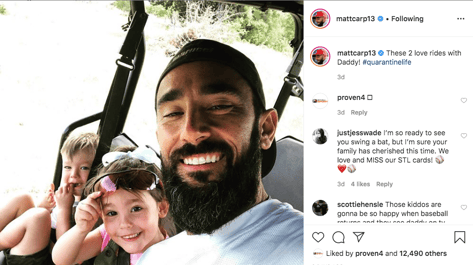 Matt understands the value of giving back to the community, this is why you can see him working alongside charities such as the Homers for Health, Cardinal Gennon Children's Foundation. Click here to work with Matt Carpenter.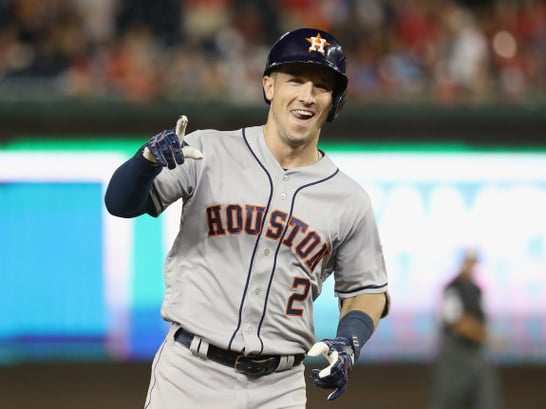 Alex Bregman is another third baseman for the Houston Astros. As a former World Series champion and an MVP, Alex is no stranger to the spotlight. Alex knows the value of hard work and understands the importance of community. This is why you can see Alex giving back to organizations such as FeedHou (post shown below). Fun fact: Alex has his own podcast and also is the founder of the non-profit organizationBergmanCares. Click here to partner up with Alex Bregman.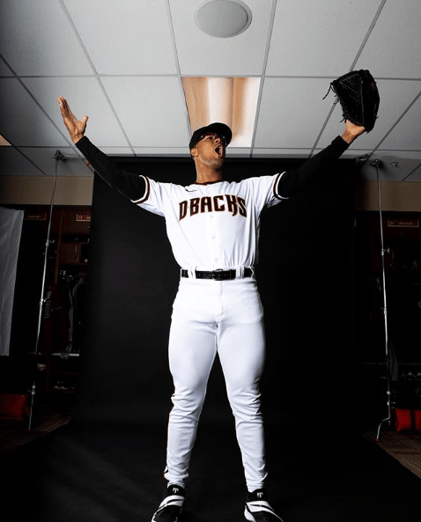 Jon Duplantier is a pitcher for the Arizona Diamondbacks. Although he may only be in his fifth year in the MLB, Jon is already considered an All-Star on the Opensponsorship platform. Jon has worked with multiple brands, and has accumulated countless 5-star ratings on his sponsorship deals for professionalism, attention to detail, and timeliness. Click here to work with Jon Duplantier.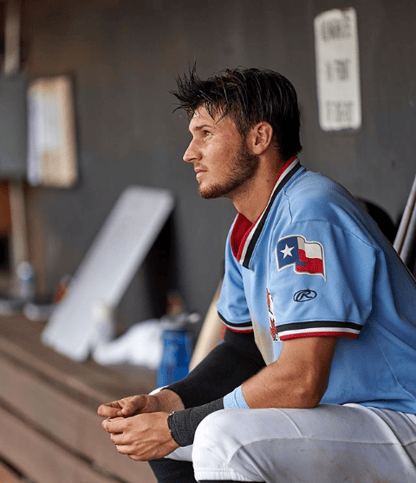 Kole Enright is a second baseman for the Texas Rangers, and at only 22 years old he already understands the importance of branding. Kole has completed a number of sponsorship deals with multiple brands all the while receiving 5-star ratings. Kole is described as professional and has proven his ability to conduct seamless deals. Kole cares deeply about charities such as Love Made Visible and Habitat for Humanity, and this is evident throughout his social media presence. Here's achance to work with Kole Enright.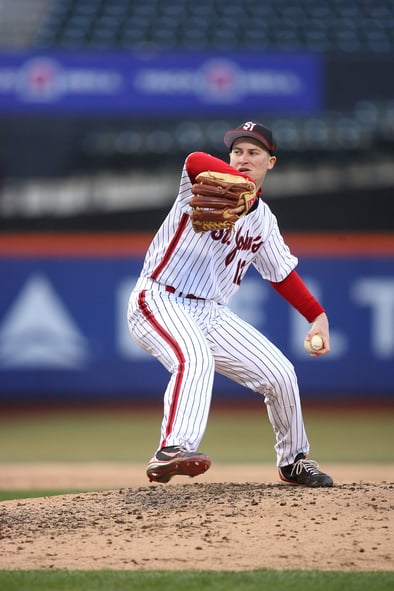 Alex Katz is pitcher for the Kansas City Royals, who has already created an illustrious career for himself at the MLB. Alex has brought his enthusiasm, energy, and professionalism to the Opensponsorship platform. As proof, Alex has been awarded with the 5-star rating on the platform. Alex is a caring soul who knows his impact on his community. Alex is regularly working on the charity Pitch in for Baseball, which can be seen on his Instagram and other social media accounts. Find an opportunity to partner with Alex Katz.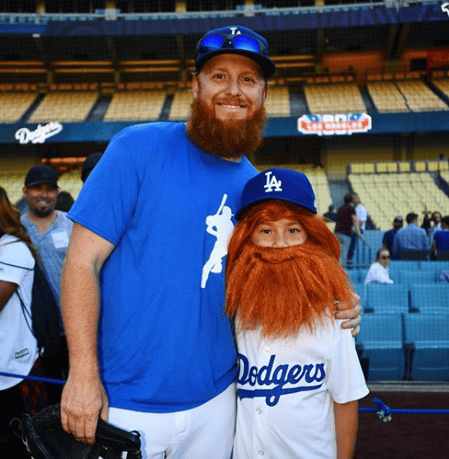 Justin Turner is a third baseman for the LA Dodgers and a newcomer to the platform. Justin brings on his massive following of 750k+ through his Twitter and Instagram accounts. Justin provides quality content which is a huge plus to any brands that will be sponsoring him through the Opensponsorship platform. Work with Justin Turner here.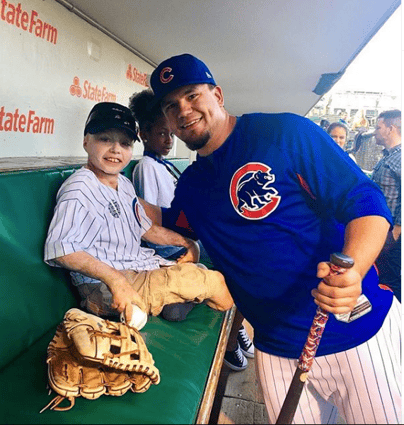 Kyle Schwarber is an outfielder for the Chicago Cubs and a former World Series Champion. Outside of his profession, Kyle is also the proud founder and operator of his own charity the Neighborhood Heroes. Kyle is the perfect candidate for brand sponsorships, as he is known for his family-oriented character and his selflessness throughout his community. Send Kyle Schwarber a message here on our platform.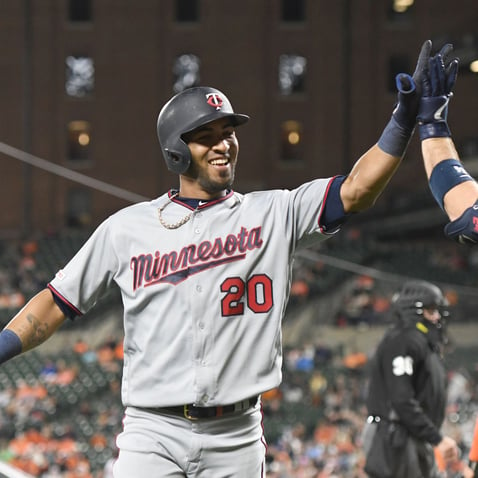 Eddie Rosario is a left fielder for the Minnesota Twins and a two-time silver medalist of the World Baseball Classic. Known as a national baseball hero from Puerto Rico, Eddie looks to cement his legacy into his newfound role in the MLB. Eddie is a family man who posts frequently about his family and loved ones on his social media accounts. Partner with Eddie on the platform here.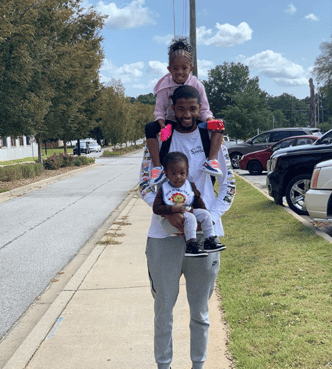 CJ Edwards is a pitcher for the Chicago Cubs and a former World Series champion. CJ loves to post about his family on his social media accounts. One can easily find adorable pictures of his children everywhere on his profiles. CJ is great at exhibiting his love for his family and the game. Work with CJ here.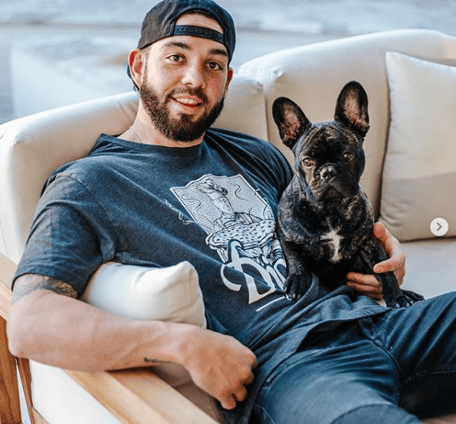 Blake Swihart is a catcher for the Texas Rangers, and another former World Series champion. Blake is soon to be a dad, and he is more than excited to show it! Blake is a great candidate for sponsorship campaigns as he enters a new phase in his life, giving new visibility to the novel aspects of his life. Partner with Blake Swihart here.
These are just a few of the amazing athletes who are on our platform today. Check out the rest of our MLB athletes here or view all 6,000+ athletes here on the platform to find the perfect partner for your next sponsorship campaign.