Top 10 Athletes on Twitch: Unleashing the Power of Pro Athletes' Live
In recent years, Twitch has emerged as a popular platform for pro athletes to connect with their fans in a unique and interactive way. Through live streaming, athletes showcase their gaming skills, engage in conversations, and provide behind-the-scenes glimpses into their lives. This blog post explores the top 10 athletes on Twitch, highlighting their presence, popularity, and how brands can collaborate with them through OpenSponsorship to create impactful Twitch campaigns.
Kevin Love
Kevin Love (@kevinlove), a highly regarded NBA player, has embraced Twitch as a platform to connect with fans on a deeper level. His live streams feature gaming sessions, discussions on mental health, and engaging Q&A sessions. Brands can partner with Kevin Love on Twitch to tap into his dedicated fan base and create authentic and impactful campaigns that resonate with his audience.
Juju Smith-Schuster
JuJu Smith-Schuster (@JuJu), an NFL wide receiver, has built a strong presence on Twitch, showcasing his gaming skills and connecting with his fans. Brands can leverage JuJu's popularity on Twitch by collaborating with him, enabling targeted advertising, sponsored live streams, or exclusive product promotions during his broadcasts.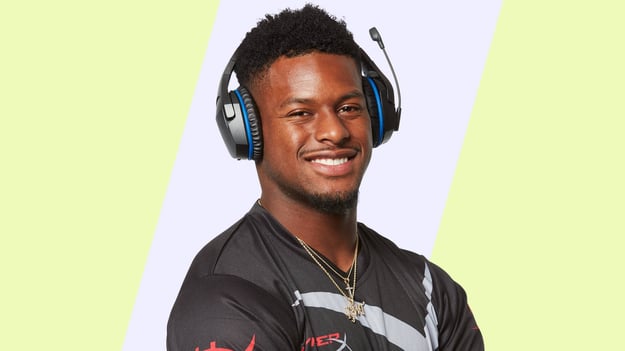 Imane "Pokimane" Anys
Imane "Pokimane" Anys (@pokimane) While not a professional athlete, Imane "Pokimane" Anys is a highly influential Twitch streamer with a massive following. As a prominent female figure in the gaming community, her live streams attract a diverse audience. Brands can work with Pokimane to reach a wide demographic and benefit from her engaged community.
Sergio Aguero
Sergio Aguero (@kunaguero), a renowned soccer player, has embraced Twitch as a platform to engage with his fans and share his gaming experiences. Brands can collaborate with Aguero on Twitch through OpenSponsorship to leverage his global appeal, connecting their products or services with the passion of soccer enthusiasts and gaming communities.
TimTheTatman
TimTheTatman (@timthetatman), a popular Twitch streamer and former professional Halo player, has amassed a large following through his entertaining live streams. With his energetic personality and engaging content, brands can partner with TimTheTatman on Twitch to tap into his loyal fan base and promote their products or services effectively.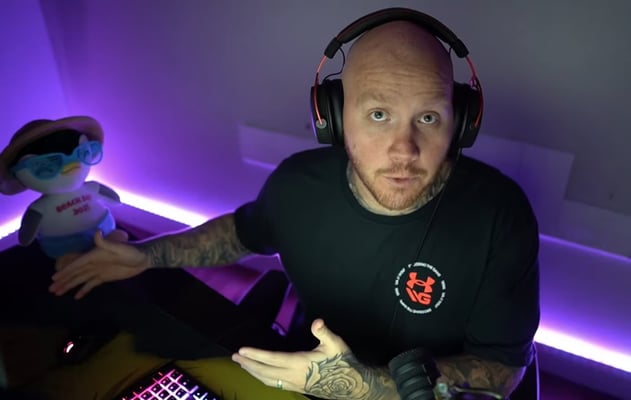 Marshawn Lynch
Marshawn Lynch (@beastmode), an NFL running back, has successfully expanded his presence beyond the football field onto Twitch. His live streams include gaming, charity events, and guest appearances, making it an excellent opportunity for brands to collaborate with Lynch through OpenSponsorship, aligning their campaigns with his philanthropic endeavors.
Lando Norris
Lando Norris (@lando_norris), a talented Formula 1 driver, has ventured into the world of Twitch, allowing fans to witness his gaming skills and connect on a more personal level. Brands looking to target motorsport enthusiasts and gaming communities can partner with Lando Norris on Twitch through OpenSponsorship to enhance their visibility and engagement.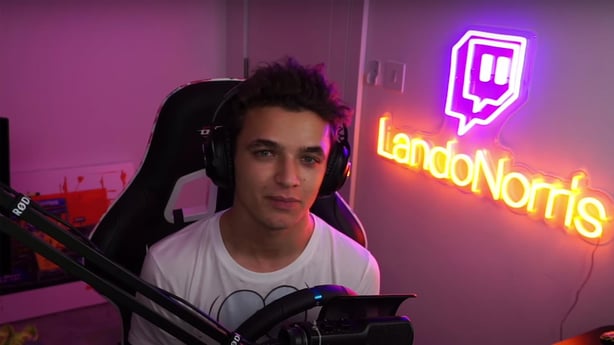 The Deller
The Deller (@Deller), a professional Fortnite player and streamer, has gained popularity through his impressive gaming performances and engaging content. Brands can collaborate with The Deller on Twitch through OpenSponsorship to access the dedicated Fortnite community and promote their products or services to a highly engaged audience.
Aerial Powers
Aerial Powers (@aerial_powers23), a WNBA player, has found a strong presence on Twitch, sharing her love for gaming and connecting with fans. Brands can partner with Aerial Powers on Twitch through OpenSponsorship to tap into her passionate following and engage with a diverse audience interested in both sports and gaming.
Final Thoughts
As Twitch continues to thrive as a platform for athletes to engage with fans, brands have an incredible opportunity to harness the power of live streaming and connect with their target audience in a meaningful way. By partnering with athletes through OpenSponsorship, brands can unlock the potential of Twitch campaigns, leveraging the authenticity and influence of athletes to drive brand awareness, engagement, and ultimately, business success. To explore the possibilities of collaborating with athletes on Twitch campaigns, book a free consultation call through the banner above or sign up for free at OpenSponsorship today!