The 2021 NFL Season is officially back and in FULL SWING! This year's 18-week season kicked off with the defending champs the Tampa Bay Buccaneers winning a shootout vs. the Dallas Cowboys. Dak Prescott looked absolutely impressive in his first game back from a gruesome ankle injury last season, but the ever so familiar Brady-Gronk connection was too strong, and the GOATs' late game heroics saw the Bucs take their first W of the season. Week 1 closed out in an absolute nail-biter, following a WILD walk off touchdown from Derek Carr and Zay Jones, edging Lamar Jackson and the Ravens in OT.
The start to this NFL season did not disappoint, and we can be sure to expect a lot more action-packed Sundays for the next 17 weeks. With that, we'll be highlighting some of our NFL athletes on OpenSponsorship that are poised for a huge season and guaranteed to put on a show for us this year! Brands should definitely be on the lookout for these athletes for potential sponsorship deals and future partnerships as they are surely on the up and up. Not only will these tremendous athletes thrive on the field, but they could be the key to growing and scaling your brand.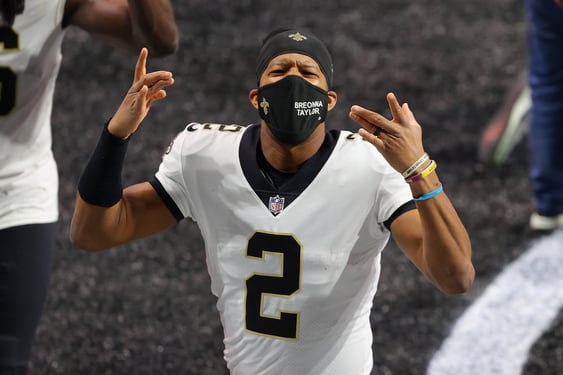 With a 5 TD game (yes, you read that right...5!!!) on his first day on the job as the Saints' new QB1 following future hall-of-famer Drew Brees' retirement, Winston is poised for a monster season. Already having one of the most complete teams in the NFL on both sides of the ball, Winston looks ready to lead the Saints to another playoff berth this year. Not to mention, he still has another massive weapon waiting to return from an ankle injury, All-Pro wide receiver Michael Thomas. There's definitely a lot to be excited about down in the Big Easy.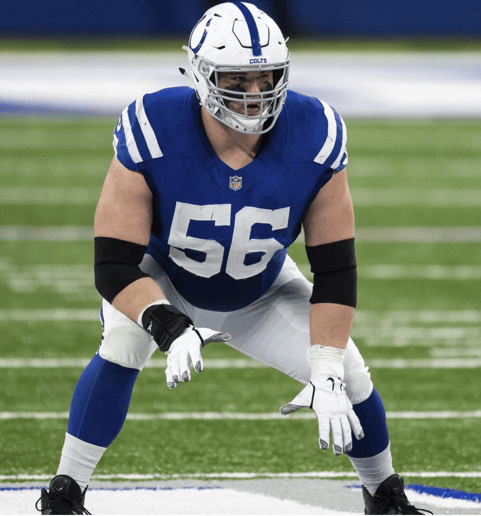 Offensive linemen needs love too, especially if you have someone like Quenton Nelson on your team - a three-time All-Pro selectee protecting your quarterback and blocking for your running backs. Nelson is such a pivotal piece to the Colts' offensive line, as he has established himself as one of the league's best interior offensive lineman over each of his first three seasons. Only at 25 years of age, there seems to be no signs of slowing down from Nelson and the Colts, so be on the lookout for a potential playoff spot this season!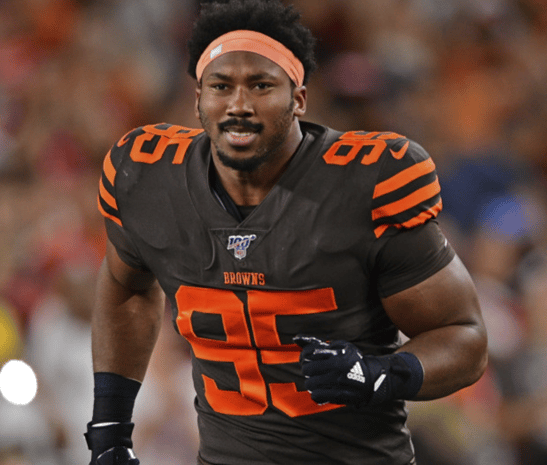 Already one of the premier pass rushers and defensive player in the entire game of football, Myles Garrett seems ready for another huge season, this time with high hopes of propelling the Browns forward into a deep playoff and potential Superbowl run. Garrett, a clear freak of nature at 6-4 and 272 lbs, had a monster season last year, helping lead the Browns into a deep playoff run, where they would eventually fall to the Superbowl champs at the time, the Kansas City Chiefs. Look out for this hungry Browns team this season.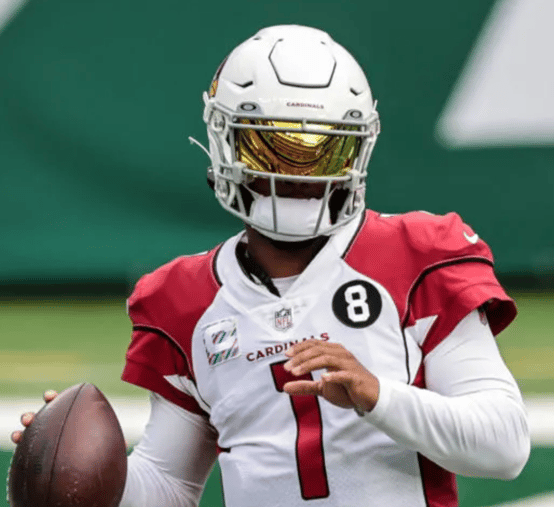 Murray came out of the gates on fire this season. In the 38-13 blowout against the Tennessee Titans, he threw for 4 TDs and rushed for another TD for good measure. NFC West teams went 4-0 on opening week, so the Cardinals are sure to face some stiff competition throughout the season. However, with Murray at the helm and all the weapons around him such as All-Pro WR DeAndre Hopkins to work with, the Cardinals are definitely at the top of the food chain. Not to mention that Murray is a dark horse candidate for MVP.
Look out for these players to burst onto the scene this year, and don't be surprised if they gain a massive following off the field because of their stellar performances on the field this season! Be sure to keep an eye out for potential sponsorship deals with these budding stars.