As of July 1st of 2021, under the new name, likeness, and image (NIL) rule, college athletes are now able to partner with companies and make money out of endorsements deals. To keep it short, NIL is the beginning of a new era, giving athletes and brands the much wanted "go ahead" to partner, as well as opening an entire new market of opportunities. With over 300 accepted college-athlete completed deals through our platform, a total cash value of $40,242, and a total product value of $98,687, we are planning to keep leading the market introducing more efficient ways to help both our brands and athletes to find their perfect fit. We believe that NIL endorsements deals will get bigger and bigger, so here below are some highlights of the top NIL college-athlete deals that have been closed so far.
Bryce Young, Alabama & Cash App's partnership.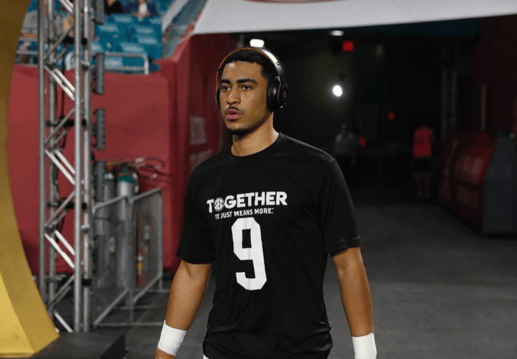 The famous payments company, Cash App, has been one of the companies with the most growth in the past year, and is planning to continue with that trend by signing Bryce Young onto their team. Represented by arguably the biggest talent agency in the world, the quarterback from Alabama is the leading college football player in sponsorships. Although he has closed other endorsements deals, Cash App's partnership is his biggest deal yet.
D'Eriq King and Bubba Bolden, (Miami Hurricanes) & College Hunks Hauling Junk partnership.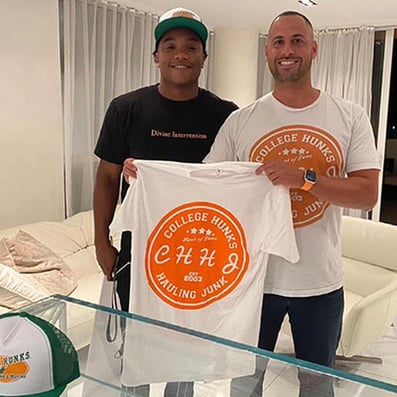 ESPN's Jordan Schultz reported the quarterback King and safety Bolden both signed a $20,000 deal with College Hunks Hauling Junk, a moving service headquartered in Tampa, Florida. However, King and Bolden are not the only Hurricanes with NIL deals, as it is belief that almost every scholarship athlete in the team is currently related with a NIL sponsorship deal.
Sam Howell (North Carolina) & Bojangles partnership.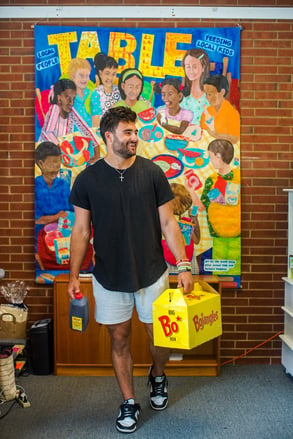 The popular fast food chain did not waste any time and added the talented quarterback, Sam Howell from North Carolina in their marketing campaigns. As Bojangles stated in a press release, "he'll be making appearances on behalf of Bojangles and sharing content on his personal social media accounts."
Bo Nix (Auburn) and Malachi Moore (Alabama) & Milo's Sweet Tea partnership.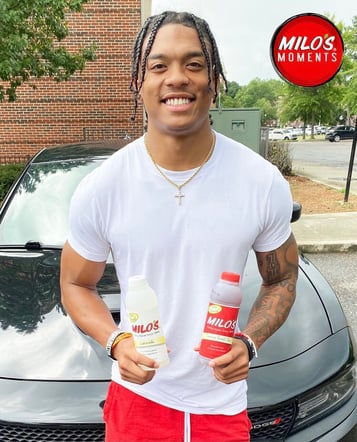 Regardless the rivalry between Auburn and Alabama, the tea company based in Alabama went all in and catered to both programs in the big Iron Bowl rivalry. Bo Nix was the first one in signing the deal on July 1st; Malachi Moore signed the very next day on July 2nd. Milo's announced Malachi Moore's partnership through a quite funny social media post, stating that the company is from now on a divided family.
Hercy Miller, Tennessee & Web Apps America partnership.
The son of rapper and former NBA player Master P, has signed a $2 million deal to become a brand ambassador for Web Apps America, a tech company that specializes in web, mobile, and software solutions.