Trick or Treat: It is officially Halloween weekend! (or Halloweekend as some people like to call it). We've had some fantastic athlete names throughout sports history that are absolutely perfect for this spooky holiday - Frank Gore, Spook Jacobs, Darius Slay, and DJ Killings, just to name a few. We've also had big sports debates over which halloween candies would take the GOAT label (though Reese's peanut butter cup should clearly take the cake). But have you ever thought about some of your favorite athletes who just brings utter fear to their opponents? We definitely have a few of our own, and we know that these athletes on our platform are capable of causing major disruption in their respective sports, so you better look out!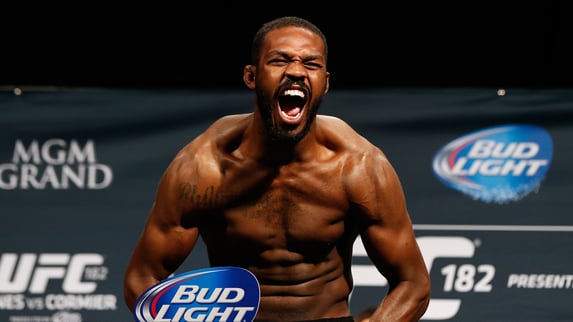 Jon Jones is arguably the number one pound for pound fighter in the UFC. Widely regarded as one of the greatest mixed martial artists, Jones has had 14 consecutive title fights and holds the record for the most title defenses in UFC history with 12. He last fought on Feb. 8, 2020, making his third consecutive light heavyweight title defense (and 12th overall) against Dominick Reyes. His fight resume is unmatched. He said in May 2021 that there's a good chance he won't fight this year, but mentioned that he began bulking up for a run at heavyweight. Look for him to terrorize his opponents in his upcoming fights!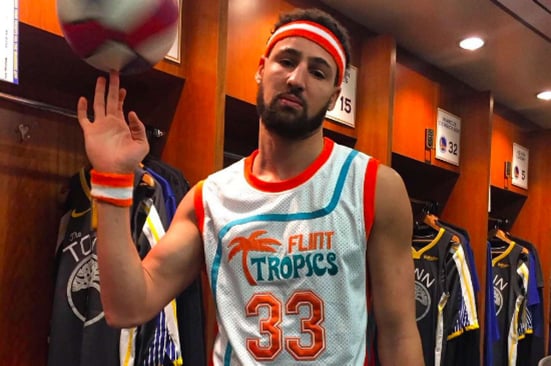 Klay Thompson has been out with a major knee and achilles injury over the past two and a half seasons. Despite this setback, he is still widely regarded as one of the best shooters and defenders in NBA history. He is the active record holder for most three-pointers made in a game with 14(!!!) threes. Once he catches fire, the rim seems like it has grown 3x wider and there wouldn't be much that his defenders can do. His highly anticipated return will most likely come this season, so DEFENDERS BEWARE! We can expect his return to be as scary as the jump scare from your favorite local Halloween haunted corn maze.
Fresh coming off her 2nd WNBA championship last month, Candace Parker is an absolute nightmare on the court. This versatile forward led her hometown Chicago Sky to its first championship, after spending most of her career tormenting defenders in an LA sparks uniform. The former number one pick is not new to this championship feeling, as Parker also led the Tennessee Volunteers to back to back NCAA championships in 2007 and 2008, while earning multiple valuable accolades such as POY and MVP along the way. Keep an eye out as she tries to lead her Sky to back to back WNBA championships next season.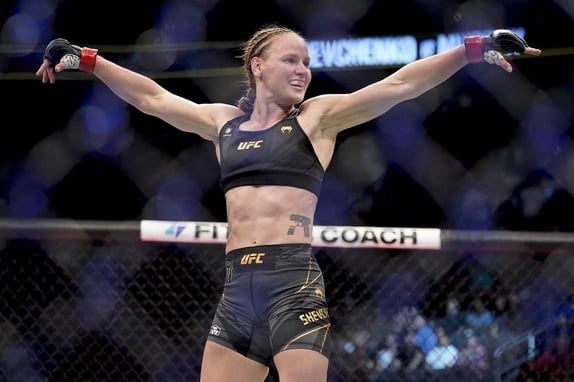 Widely considered one of the greatest female fighters in the world, former UFC champion Valentina has been dominant in martial arts from a very young age. Her kickboxing career began in 2000 when, at age 12, she knocked out a 22-year-old opponent, earning her the moniker "Bullet" from her trainer Pavel Fedotov because of her speed in the ring. From 2003 to 2015, Valentina collectively won more than 50 amateur and pro matches in K-1, Muay Thai, and kickboxing, winning a total of nine gold medals at the Muay Thai and Kickboxing World Championships. Hands down one of the most accomplished fighters in the world, I would think twice about getting in the octagon with her.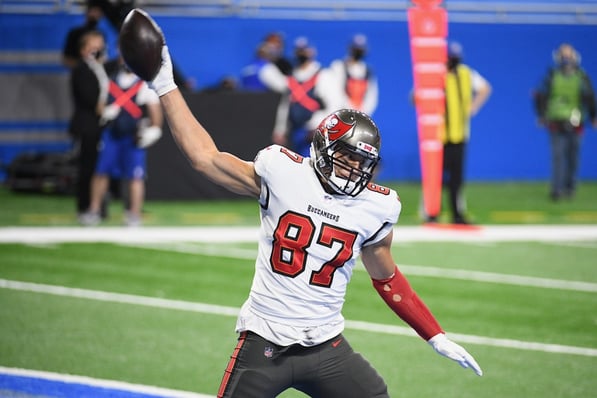 Name one thing scarier than the "Gronk Spike" - we'll wait. Rob Gronkowski, nicknamed "Gronk", is an American football tight end for the Tampa Bay Buccaneers of the National Football League (NFL). He previously played nine seasons for the New England Patriots. He is a four-time Super Bowl champion (XLIX, LI, LIII, LV), a five-time Pro Bowl selection, a four-time First Team All-Pro selection, and was selected in the NFL 2010s All-Decade Team and NFL 100th Anniversary All-Time Team. His accolades on the gridiron speak for itself and we all know that he has been an absolute menace on the field, but look for Gronk to add another Super Bowl ring to his resume this year.