Top Brands That Partner With Professional Athletes
In 2018, sports sponsorship produced over $17 billion in revenue and has increased to roughly $20 billion in 2022. These numbers come from all different types of sponsorship deals, whether it's with a small startup or with the biggest company in the world. There are many benefits of athlete endorsements for both the brand and the athlete because it can generate brand awareness and brand equity, resulting in more revenue. Additionally, the competitive advantage that a brand can receive by partnering with a professional athlete outweighs the cost of having to pay the athlete to promote the product. With that being said, here are some top brands that partner with professional athletes.
The Gatorade Company (Under the PepsiCo brand)
The Gatorade Company makes up 46% of the sports drink market (according to Forbes) and is known for its powerful drink that hydrates athletes. Athletes who endorse the brand include Serena Williams, Dwayne Wade, J.J. Watt, Bryce Harper, and many others in various sports. If you turn on the TV, you will most likely see a Gatorade commercial that features a professional athlete or their product on the sidelines of major league sports game. Therefore, The Gatorade Company is among the top brands to partner with both professional athletes, teams, and leagues to keep their product active and popular in the sports world.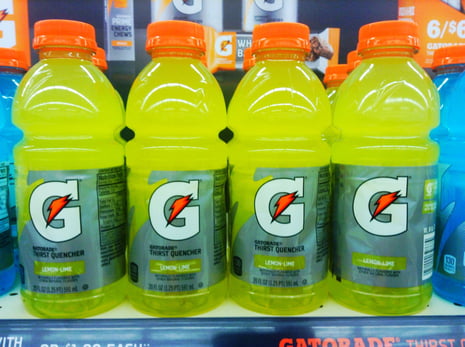 Nike
Nike spends over $6 billion on athlete partnerships alone, making them the largest sponsor in the sports industry. Additionally, according to Forbes's list of the world's highest-paid athletes, Nike represents over half of them. This goes to show that Nike has a huge competitive advantage over other sports apparel companies (such as Under Armour and Puma) because Nike makes up a large portion of endorsement deals with some of the most well-known athletes in the world. Also, Nike is so popular that professional athletes are coming to them and asking to sponsor their products, making it easier for Nike to put together deals a lot quicker than most. All in all, it's no secret that Nike is a top (if not the top) brand that partners with professional athletes.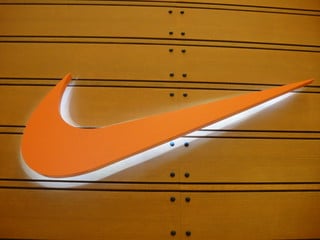 Mercedes Benz
Mercedes Benz might not immediately come to mind when you think about sports sponsorships, but they've actually done quite a few deals that make them a top brand. For example, Roger Federer, one of the highest-paid athletes in the world, has a deal with Mercedes Benz for over $5 million annually. Mercedes Benz also targets their partnerships with international athletes since they are a European brand in addition to sponsoring events such as the Shanghai ATP Tour. Nonetheless, they are still a powerhouse when it comes to all types of sports sponsorships, which is why they are recognized as one of the top brands that partner with professional athletes.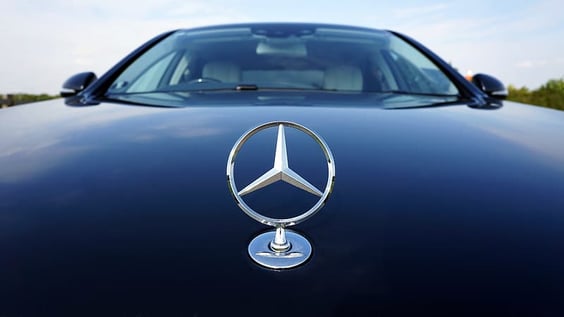 Although these brands already have brand awareness and money to spend on large sponsorship deals, that shouldn't stop other smaller brands from finding new athletes to partner with. That's what OpenSponsorship is for; it is the largest two-sided marketplace for brands and professional athletes to connect about sponsorship opportunities, giving smaller brands a chance to attach themselves to various athletes. Who knows? The next big sponsorship deal could be from your company. Check out OpenSponsorship! to see what athletes can do for you and your brand.