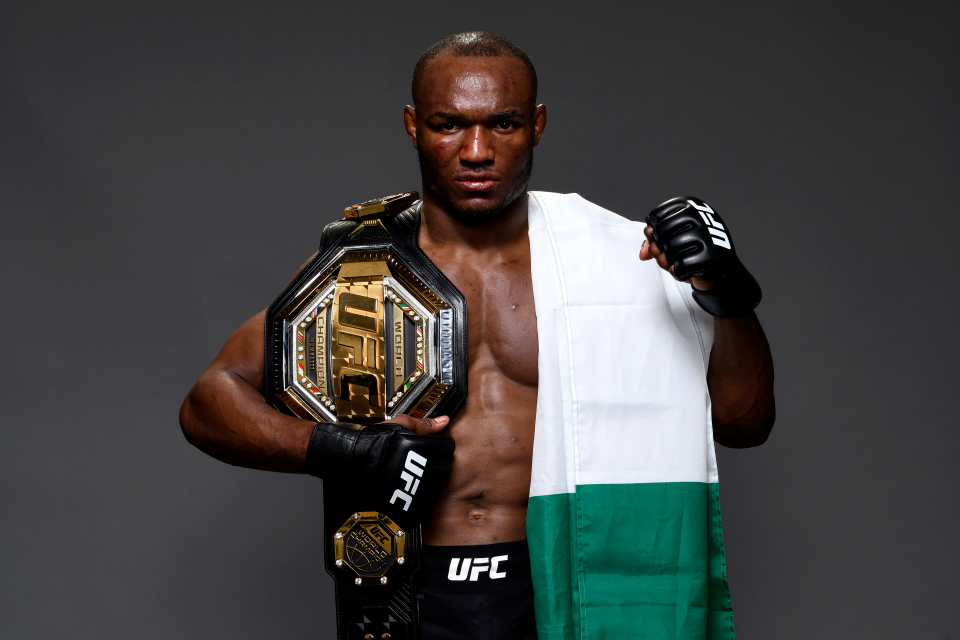 Kamaru "The Nigerian Nightmare" Usman is currently the undisputed UFC Welterweight Champion since 2019, successfully defending his belt on five different occasions. With incredible endurance and powerful punches, Usman not only holds one of the best fighting records in the MMA world with an outstanding 19-1-0 but also has the longest winning streak in UFC history with 18 consecutive wins. After his incredible performance against Jorge Masvidal to defend his title for the fifth time, Usman's reign seems to be far from over, as he continues to amaze the world performance after performance.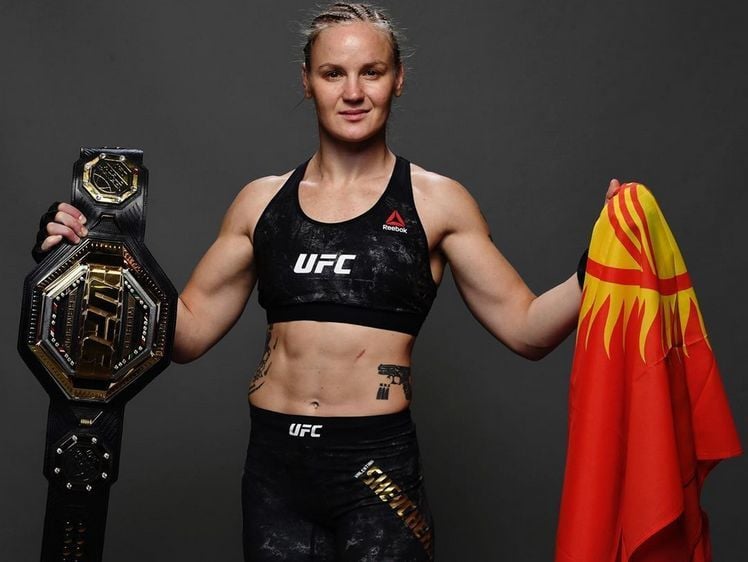 Considered one of the best female Muay Thai fighters in the world, Valentina Shevchenko was already a superstar before debuting on UFC, as she registered more than 50 wins in K-1 Fighting (Muay Thai and kickboxing), as well as 8 gold medals representing Peru in the IFMA World Championships. As soon as Shevchenko debuted on the UFC, she became one of the main attractions of the organization. In less than three years, she became the UFC Flyweight Champion after defeating former champion Joanna Jedrzejczyk. Nowadays, Valentina is the UFC Women's Flyweight division with the most wins and most knockouts in history, as well as being the only fighter in defending the title 5 times. All these achievements made Shevchenko be considered one of the all-time best female fighters in the world.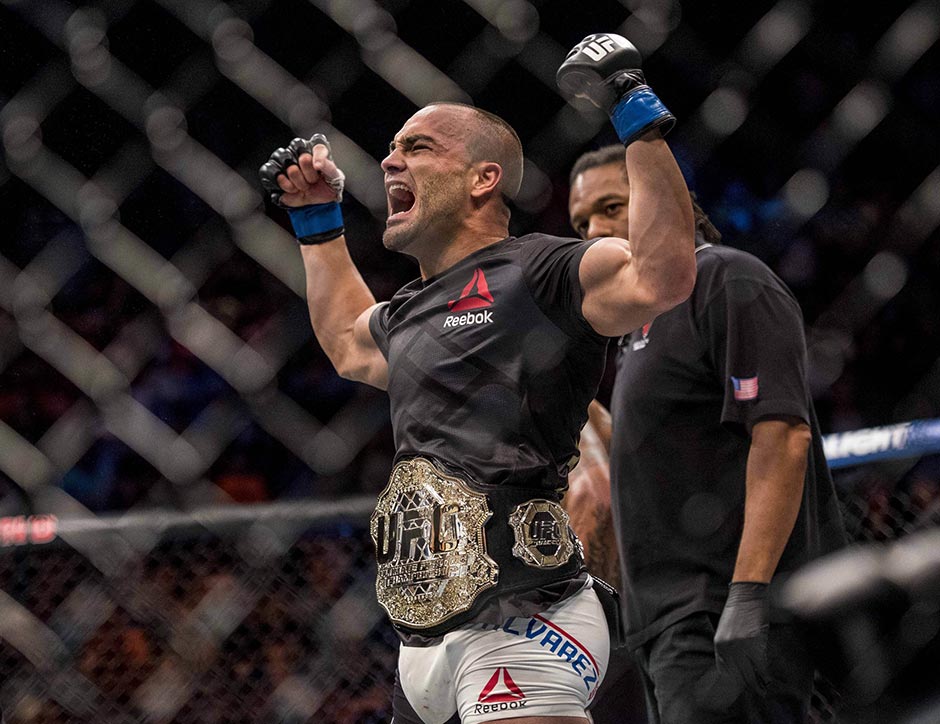 Showing extensive knowledge in grappling, wrestling, boxing, and kicking, Eddie Alvarez is one of the most complete fighters in the MMA world. Alvarez is not only the first fighter in becoming the Bellator Lightweight champion but he is also the first fighter in history in winning the world championships in both Bellator MMA and UFC. He holds notable wins over multiple world champions such as Pat Curran, Michael Chandler, Gilbert Melendez, Justin Gaethje, and Rafael dos Anjos, amongst others. Fight Matrix ranked Alvarez #3 in the All-Time Lightweight rankings, only behind Khabib Nurmagomedov and B.J. Penn.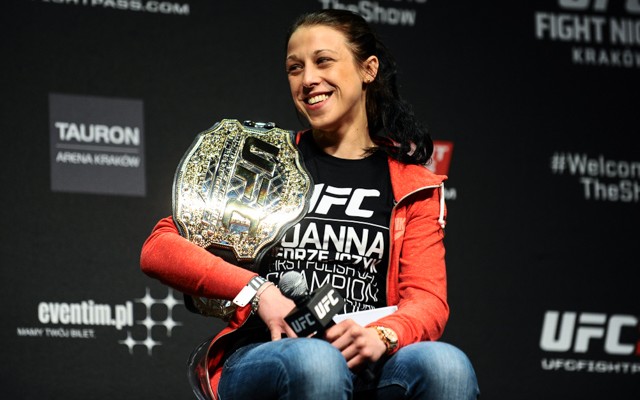 Former Muay Thai kickboxer in where she won more than 60 matches, Joanna earned five Gold medals by winning five world titles and registered an overall professional record of 27-3. However, she became worldwide famous when she made her debut on the UFC in 2014. Taking advantage of her Muay Thai Kickboxing experience, Joanna brought an aggressive game style to the UFC and started dominating her opponents from the very beginning. After only one year of competing in the UFC, Joanna became the UFC Strawweight World Champion and became the first female European UFC champion. She successfully defended her title five times before losing to Rose Namajunas at UFC 217.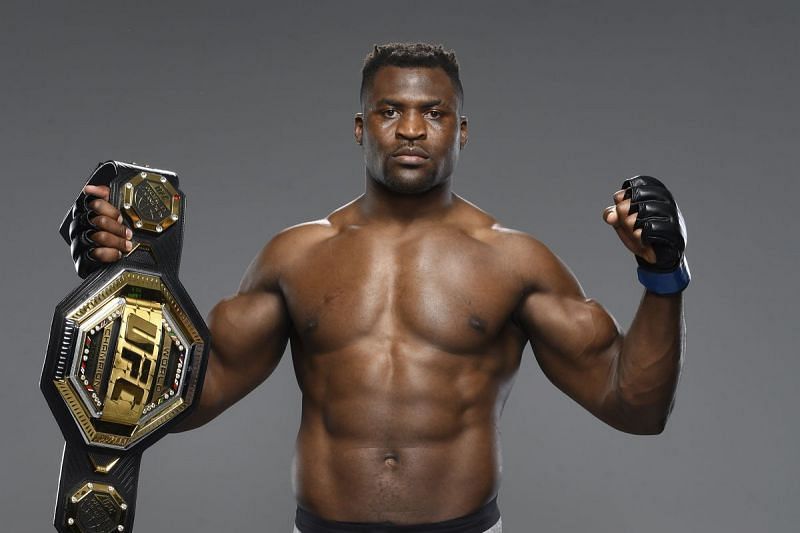 With probably one of the most exciting, incredible, and unique life stories known around the world, Francis Ngannou went from being homelessness to being the reigning UFC Heavyweight Champion, and is nowadays one of the most popular actual UFC fighters in the world. Francis "The Predator" Ngannou is also known for being the hardest recorded puncher in UFC history, as he goes all-in with every inch of his body every time he hits his opponents. He holds a remarkable 16-3-0 record with 12 KO and became the first UFC African Champion in history after an extraordinaire performance against Stipe Miocic.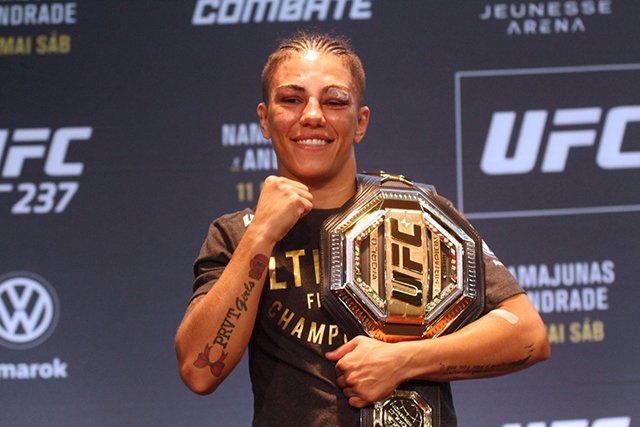 Coming all the way from Brazil, Jessica Andrade took over the UFC world from the very beginning, earning four times the "Performance of the Night Award," as well as having the most knockouts in UFC Women's Strawweight division history. She became the UFC Women's Strawweight Champion in 2019 after defeating Rose Namajunas in an incredible performance. As of today, she is ranked #5 in the UFC pound-for-pound rankings.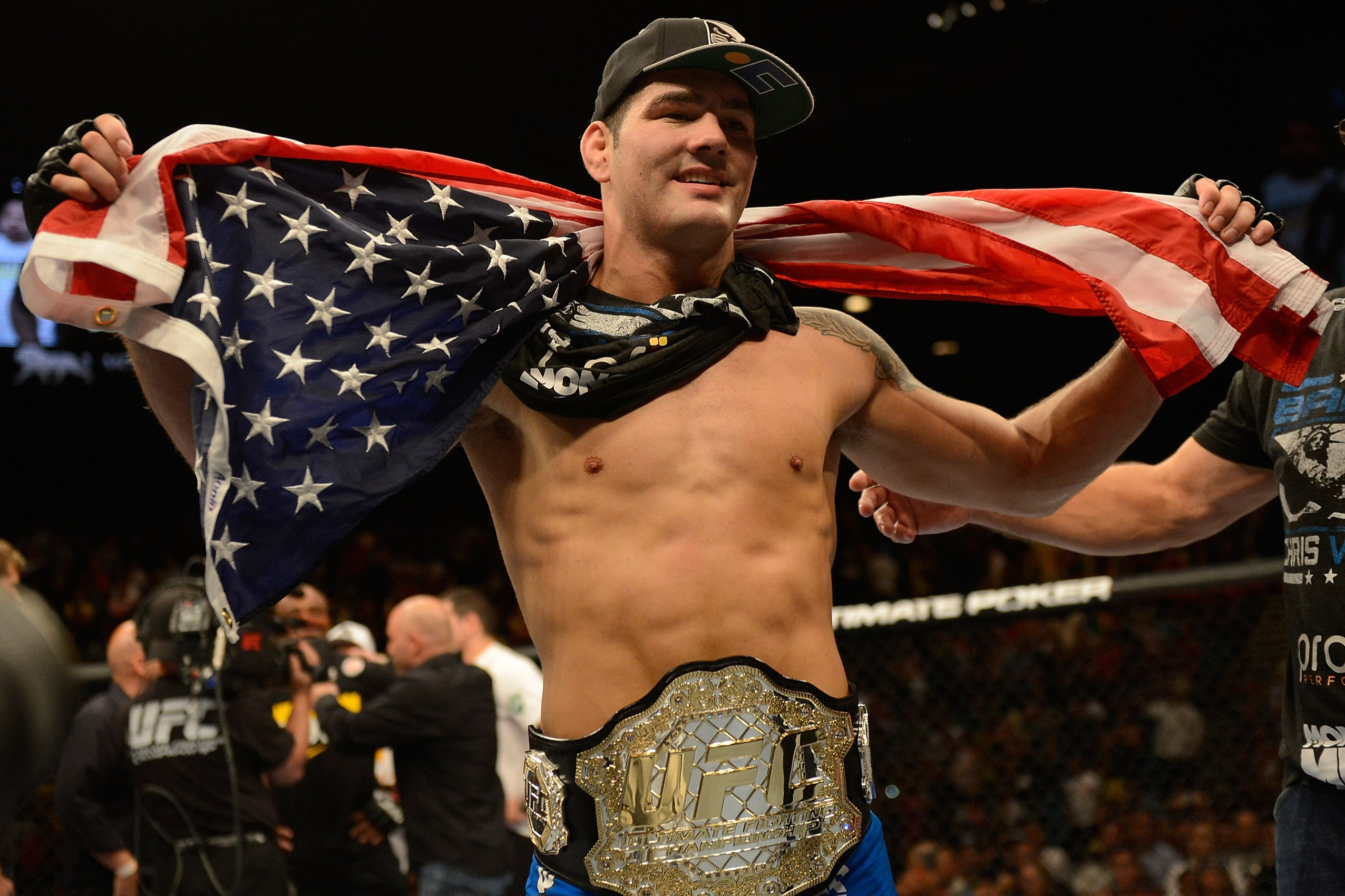 After a successful college career, in where he was a two-time NCAA Division 1 ALL-American, he began his mixed martial arts career in 2008 and finally signed for the UFC in 2011. As Chris entered into the UFC, he dominated his opponents and recorded a perfect 9-0-0 record to start things up. However, in 2013, Weidman earned his worldwide fame after defeating Anderson Silva, who was the undisputed UFC World Champion at the time with 16 consecutive wins. This win not only meant Weidman to become the new UFC Middleweight champion but also ended the 7-year reign of Anderson Silva. Chris held his title twice after losing against Luke Rockhold.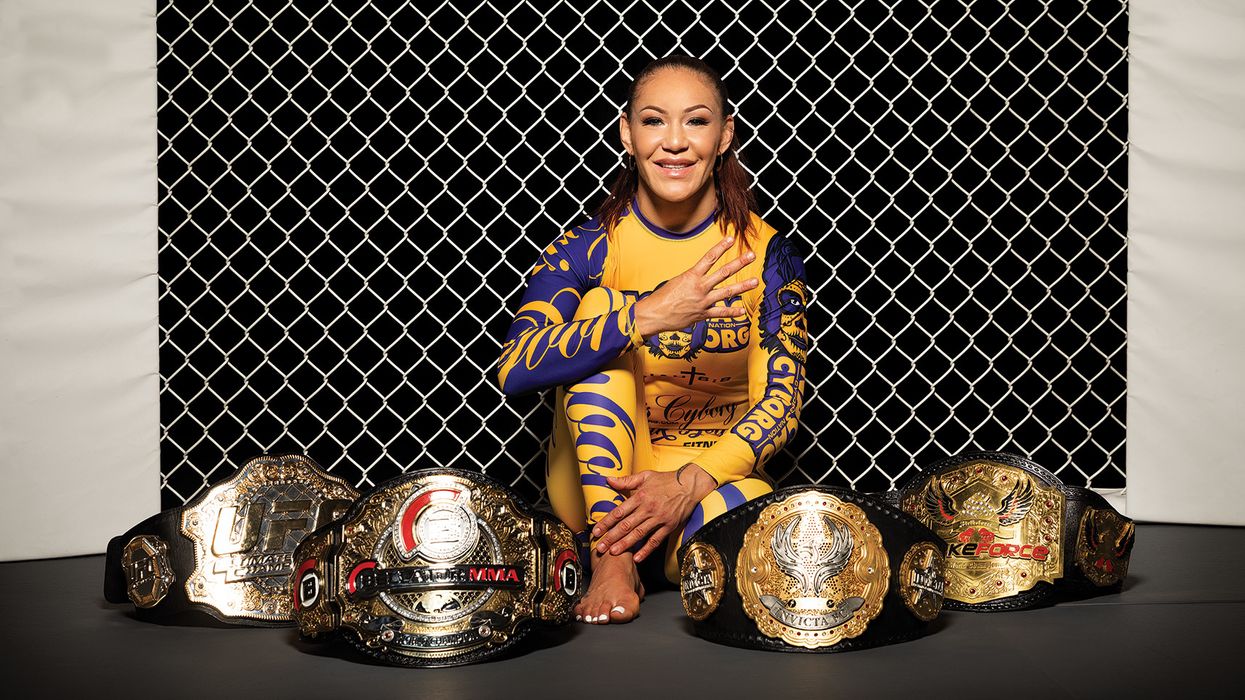 Probably the biggest female mixed martial arts fighter of all time. Cris is the only MMA fighter, female or male, to become a Grand Slam Champion, which is the recognition given after holding world championships in the four major mixed martial arts organizations (UFC, Strikeforce, Invicta, and Bellator). With a remarkable 23-2-0 record, Cyborg has only been knocked out once in her entire MMA career. Other than her numerous achievements inside the octagon, Cris was named the female fighter of the year in 5 occasions, as well as holding the most UFC featherweight division wins in history.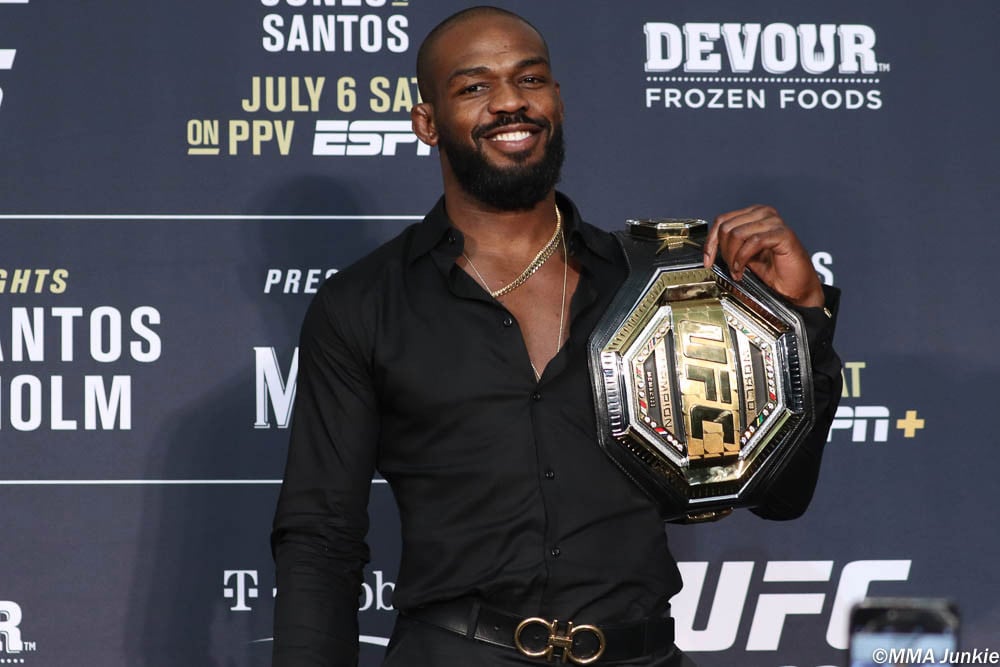 Candidate to be one of the best fighters in UFC history and widely regarded as one of the greatest mixed martial artists; he is the current and two-time undisputed UFC Light Heavyweight Champion. Jones became the youngest champion in UFC history with his title over Mauricio Rua at age 23. As of August 2019, he is ranked #1 in UFC's Men's pound-for-pound rankings. He holds an unbelievable record of 26-1-0, only losing against Matt Hamill in a controversial fight, as he was disqualified for throwing "illegal elbows." Moreover, Jones registered the longest winning streak in UFC history by having 18 wins in a row. Would he get to 20?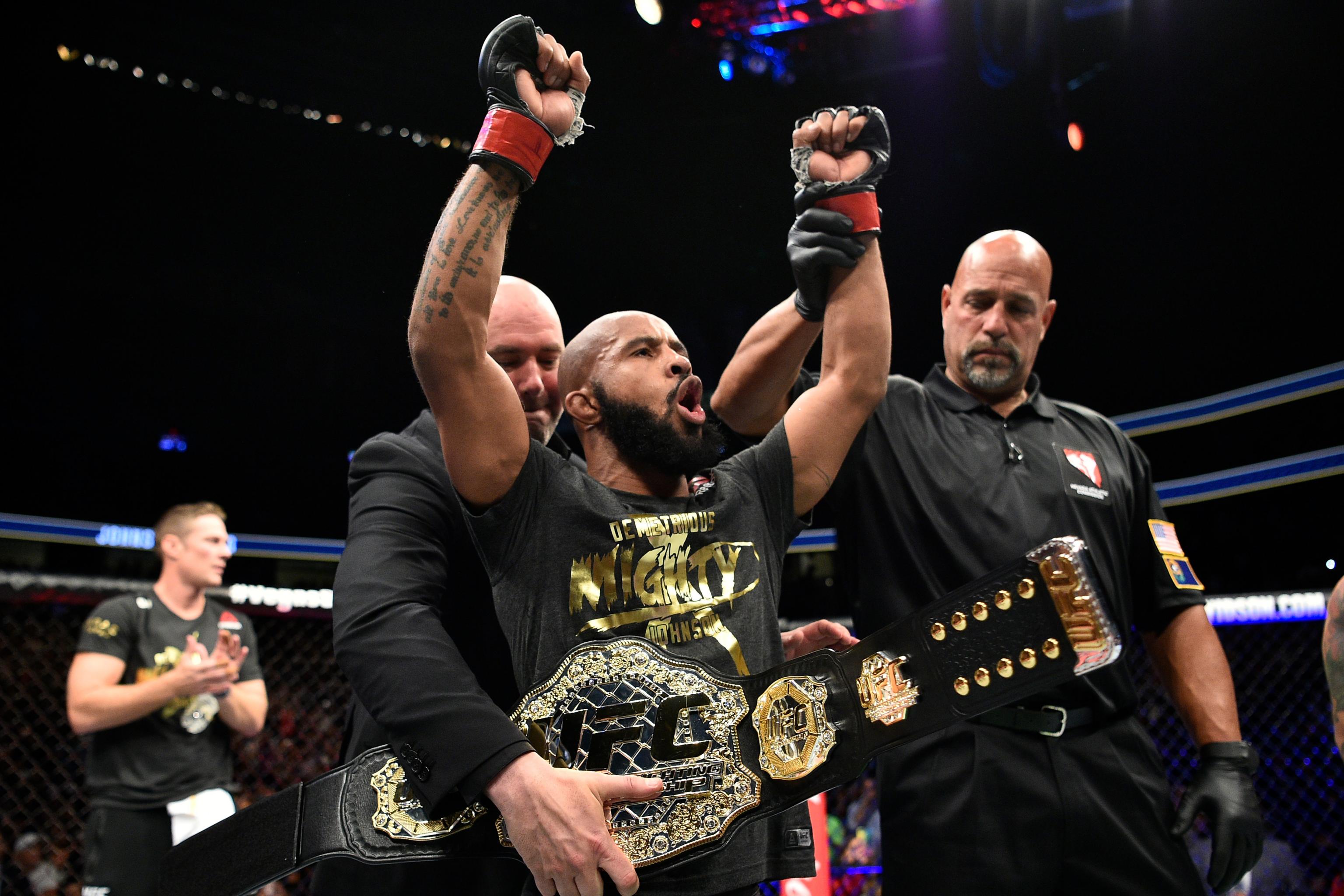 Johnson is the first-ever UFC Flyweight Champion after defeating Benavidez in an epic 5 round battle in 2012. Known for his fast striking and movement, Johnson has landed the most takedowns in UFC Flyweight history, as well as holding the record for most finishes in the UFC Flyweight history with 7. ESPN, MMA Weekly, and multiple UFC reports have named Johnson one of the greatest mixed martial arts fighter in the world. As of now, he is the current ONE Championship champion.