While we are all practicing social distancing and staying home to bring down the curve. Some fitness brands are looking to help us lower our own unwanted curves from the safety of our home. Top fitness brands such as Peloton and Equinox have been very effective utilizing content marketing strategies to reach their target audience. Peloton has been leading the way with their own film studios which reportedly pumps out about 950 original programs per month. Equinox has started bulking up their social presence with the use of their social media platforms which now streams out live and pre-recorded workout sessions for all of its followers. Among both of these brands, there's a resounding truth, content is king.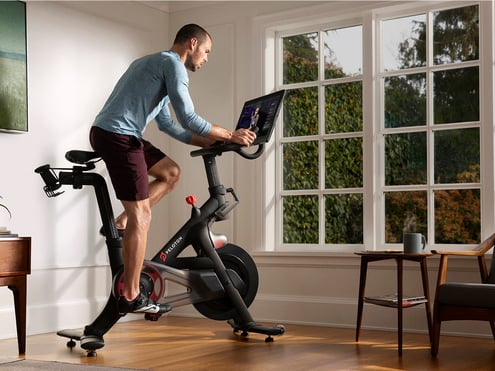 Peloton arrived to the fitness community with a hot start, where the company was awarded 2016's Fast 50 among many others. Founder and CEO John Foley doesn't see his company as just a fitness brand. He sees it as a software, hardware, and content company. Anyone who takes a few minutes to analyze the company will come to agree with John Foley's statement. One can even argue that the hefty price tag on the equipment/bike has to be justified by its added software, hardware, and content. John Foley and his team understands that, and this is why they've made it a mission to produce high quality content every chance they can. Peloton reportedly has celebrity instructors being paid six figures, many of who have their own cult followings. Peloton produces content like a media company, with reports showing at least 12 live classes per day and 950 original program content per month. In 2018, Peloton has even gone ahead and acquired the B2B music aggregation and streaming service Neurotic Media to sharpen their content marketing strategies.
Needless to say, Peloton has made all the right moves to justify calling themselves a tech and content company. When you combine the top instructors with the production capabilities of a media company, your content will be top-notch. With Peloton leading in market share, we know that they didn't stumble on to the number one spot. Peloton has made a conscious effort to lead with their product marketing strategies. It's evident that a large portion of their strategy was focused on content marketing. Peloton has done an excellent job at understanding how the customers view their products at home. The company knows retention and loyalty are their key when it comes to surviving with a subscription based business model in any industry. In late 2016, Peloton was able to show a record breaking 95% retention rate, and a 4.8 out of 5 stars in average per 1,000 reviewers. With the wheels turning in such a fine tuned machine, it's easy to say Peloton has become a household name when it comes to working out from home.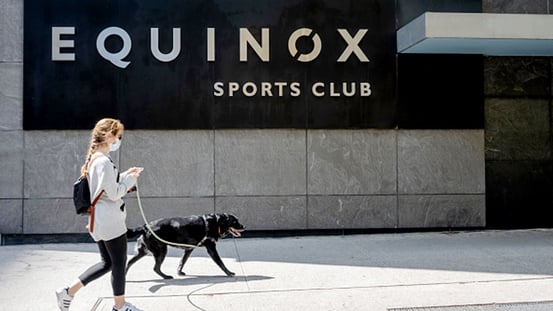 Equinox has a reputation for having the top tier facilities in the fitness industry. However, since the pandemic, everyone has been trying their best to stay fit from home. Equinox understands the importance of staying relevant with their customers, and this is where content marketing has helped them. Equinox has recently been beefing up their social media presence on all of its platforms by giving out quality content. Both members and non-members who follow Equinox on any of their social media accounts have been blessed with free workout videos that they can follow along with. Equinox has been making it a priority to produce and release quality content that all members and prospective members can enjoy.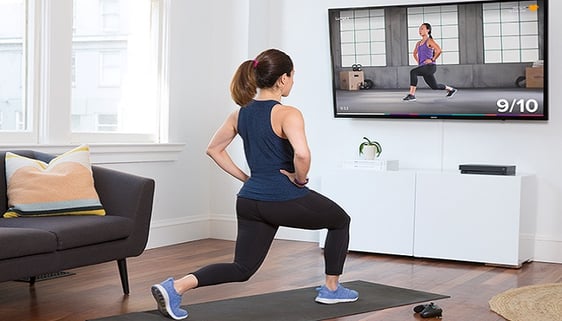 This is a great example of content marketing, as we have relevant, organic content that is also in demand. Everyone at home now has the opportunity to choose from a wide list of at-home workouts. Everything from yoga, to high intensity training, and even zumba is now available for everyone through Equinox's social media accounts.
Content marketing has become more useful than ever, with everyone looking to capitalize on their new found time with entertainment, news, and workout classes. Brands such as Equinox and Peloton have taken the lead with their own content marketing strategies in the fitness industry. Now you don't need a multi-million dollar media outlet like Peloton or a large budget like Equinox to execute your own content marketing campaigns. Opensponsorship is an online platform that enables brands to execute content marketing campaigns in the easiest way possible. All you need to do is tell us what you're looking to do with your next marketing campaign. Our platform will then utilize analytics to show you the best move forward. Check us out here at Opensponsorship.com