We've talked about repurposing content in digital marketing, but haven't touched upon how relevant and effective professional athletes have proven to be in email marketing.
Being associated with a professional athlete gives brands the ability to connect on a more emotional level with their potential customers. Including athletes in your marketing material can help provide a more in depth and personal engagement with your target audience.
See Below for 3 tips on how you can incorporate athletes into your next email marketing campaign.
Include athletes in your subject line – Increase click rates by UP TO 100%.
Create interesting and relevant content surrounding your brand - a great example of this would be Glassdoor and Draymond Green's "8 Tips to stay fired up in the workplace"
Include athlete centered coupons and enter-to-win as a call to action to potential customers → The possibility to win free memorabilia if you enter your email is a great way for brands to help drive engagement.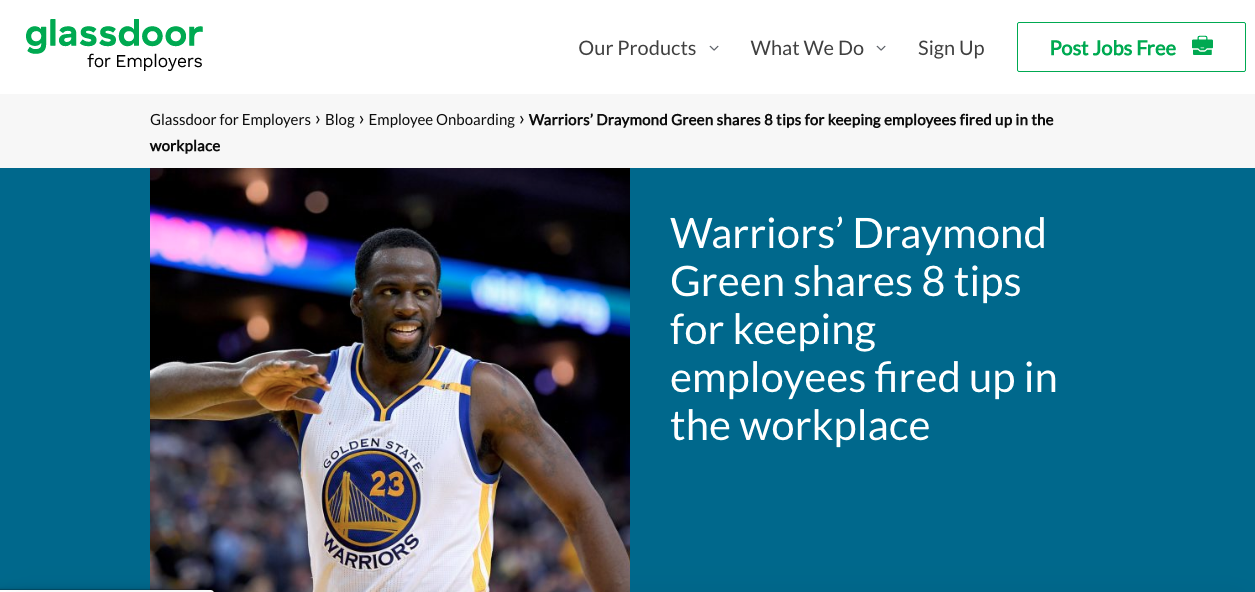 How do you increase open rates, and decrease bounce rates through email marketing? That's easy : include their name in the subject line of the email.