5 Reasons Why You Should Work With Female Athletes
As the world continues to become more connected through social media, there has been a growing trend of partnering with female athletes. These women are not only breaking records and winning medals, but they're also doing it in a way that is truly inspiring people all over the world, against the odds that they have been unfairly faced with. Whether you're a fan of sports or not, it is difficult not to marvel at the determination and accomplishments that these women have shown.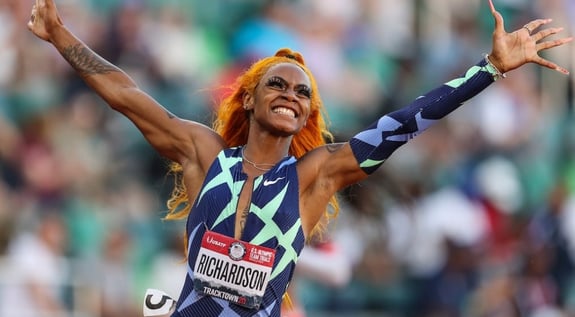 So why are brands increasingly turning to female athletes as social media influencers? Here are 5 reasons why and how you can work with them too!
Female athletes have more social media power
Female sports/athletes have a lack of media coverage & in turn, are more reliant on social media for coverage/conversation/exposure. S

ocial media platforms allow users to share content and have conversations more easily, providing a larger audience for female athletes

Female sports have less restrictive media rights which leaves more room for creativity in their social media

Female athletes are generally more motivated so they create more visually appealing, innovative, and thoughtful content than male athletes

Female athletes have more genuine, deep-rooted fans. This is most likely because women's sports are not as mainstream as men's sports. This means that the women who do become professional athletes usually have to work harder to gain fans and support. In turn, this often results in female athletes having more dedicated and passionate fans than their male counterparts
Women's sports/athletes are typically seen as being more modern & progressive
Helps a brand stand out and builds strong brand image

Often times women, especially women athletes, are actively involved in or posting about civil rights or a non-profit to help drive awareness to these important causes - it's good for brands to be associated with these issues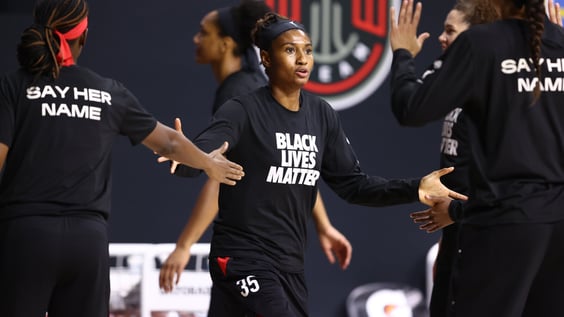 Working with a female athlete gets your brand in front of new (more engaged) audiences
It's easier for female audiences to connect with and relate to female athletes.

Women make 85% of all consumer purchases. If you connect with them, you're influencing the household buying decisions/patterns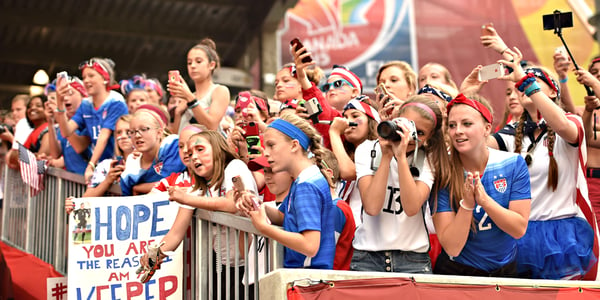 There is more room for growth in female sports
When a female athlete breaks a barrier/sets a record, there is more press around it because of the room for growth that still exists between male and female athletes.

Female voices are louder because there are fewer of them. For example, across football leagues in the United Kingdom, there is 8 male athletes for every 1 female athlete.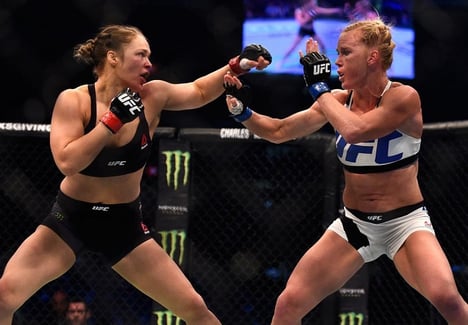 There is better value in working with female athletes than with men
Stronger sponsor outcomes + lower cost = greater ROI.

Lower cost entry points with a strong value of money. It is still much easier and less costly to work with an A-list female athlete vs male athlete.

Female sports are continuing to grow in popularity & value. Brands should "be the first at the table" when working with females & take advantage of the value/results they get for working with women for a lower cost.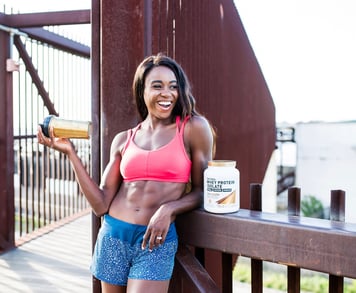 Final Thoughts on why you should work with Female Athletes
While there are plenty of good reasons to work with any athlete, these five should give you a better idea of how partnering with a female athlete can benefit your brand. From their increased social media power to the more modern and progressive image they carry, working with female athletes is a great way to connect with new audiences and get ahead of the competition. So don't miss out - start reaching out to female athletes today! At OpenSponsorship, we have over 3,000+ female athletes ready to work with you. Sign up for free here today!