We at OpenSponsorship are all about technology-enabled efficiency, and that relates to the process for how to do sponsorship deals. Traditionally with sports sponsorship, spending less time negotiating and getting the best price usually don't go hand-in-hand. But we see things differently, and have built OpenSponsorship so that you can find the help you need to get sponsorship deals done quickly, simply, and at the best price.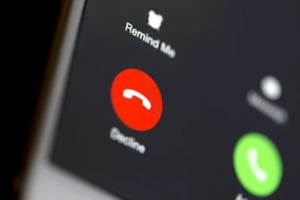 To most people's surprise, we suggest if you're trying to learn how to do sponsorship deals, then don't pick up the phone! After sitting on 100+ calls between brands and athletes and learning from the thousands of sponsorship deals run on our platform, we've learned the best ways to facilitate sponsorship deals. Here's how.
Tip 1: Be clear with what you are looking to offer the athlete and what you want in return.
Our campaign builder helps to guide a brand through the most important points of a deal that the athletes/agents need to know before closing a sponsorship deal. These elements include:
cash/product value being offered
deliverables requested
terms of deal
criteria for athlete you are searching for


Tip 2: Think about the kinds of questions you are going to have for the interested athletes.
Within a campaign we encourage brands to ask up to five questions of every athlete/agent who applies. This saves a lot of the back and forth time usually involved. Athletes will also have questions, so you want to be prepared.
If you're using OpenSponsorship, athletes can include their questions directly when they apply. In fact, if we spot the same questions being asked repeatedly, we encourage the brand to edit the campaign description to reflect these answers to save time.
Tip 3: Compare the applications based on the important criteria to make the final selection.
Each brand cares about different things, so it's important to judge each athlete against those criteria when making a decision with who to move forward with. Criteria that we have noticed matter include:
the athlete's pitch
the answers to
the questions
the social following
the social engagement
the quality of content posted on social media and location
Tip 4: Negotiate by sending a proposal.
If the price is right, send a proposal. If the price isn't right send a proposal. We find the best way to make deals happen is by sending a proposal no matter what, and using that as a basis for negotiating. This lets the athlete know the brand is serious about getting the deal done. In fact, many athletes/agent accept lower than asking price just to close the deal quickly.
Tip 5: Use messaging to iron out details.
If there are details that definitely need to be discussed before sending a proposal, using automated email reminders to athletes/agents for unanswered messages can help keep a deal moving. (Of course, with OpenSponsorship, you can use the messaging system with features such as "nudges.")
If there are details that need to discussed that can wait until after the proposal is sent, we highly recommend waiting on those because there is always a) a chance the proposal is declined unfortunately, or b) our system will collect those details automatically as part of the deal process - such as addresses and phone numbers.
Tip 6: Avoid the phone early on.
This is the one form of contact we have found least helpful when considering how to do sponsorship deals. It sounds surprising considering how efficient a quick phone call can be, but here's what we discovered:
In only 10% of the cases did a phone call result in the deal moving forward because 50% of the time agents try to upsell brands to bigger athletes, longer commitment deals, and 50% both parties get lost in the details that don't actually help to close a sponsorship deal.
Since 70% of the deals on OpenSponsorship are simple deals that are either ran as a one off or as a test before turning into a long-term engagement, we find that the phone call upfront is unnecessary and is best reserved when deals cross the $25K value range.