Don't have a budget to work with professional athletes? Don't have a marketing budget, period? This is where micro-influencer marketing comes in handy. Let's get you the most bang for your buck with athlete sponsorships. Sounds too good to be true or confused how we do so? Let me explain.
We recently connected one of our brands (Trago Smart Water Bottle) to triathlete Tim Hacker. Trago gifted Tim a free product (worth $70) in exchange for social media help. Tim has 1.7k followers on Twitter and 400 more on Instagram. Nothing to write home about, right? Wrong.
Let's think about it together. If Russell Westbrook had a blog, he'd have millions of followers, right? He's so popular I can't imagine someone NOT wanting to follow him. But if you're following Tim Hacker's blog (click here to see)? You're following it for a reason and you actually NEED his recommendation for the best products. Either you're a budding triathlete yourself, or just want to get in the same shape as a professional triathlete. Sitting behind my desk, I wish I was in the same shape as a triathlete….
But if you know Tim, you know him because he's either running, swimming or on his bike 24/7. If you need a recommendation on a product made for an active athlete, you go to Tim. Oh did I mention he's also a professional photographer?
This is the reason sport sponsorship is so great. If you're a big brand, you can get national recognition from working with an athlete like Russel Westbrook. If you're not a big brand, there are 100s of Tim Hackers out there for every Russell Westbrook that are looking for smaller, yet awesome brands (A.K.A. YOU) to work with.
"But Jason, where can I find all of these smaller athletes that will promote my brand for just free product? And how will I know if they would work with my product specifically?".
This is where OpenSponsorship can help. If you know you have a great product, and just need more people to find out about it, we help post a campaign (think like a job application) to attract some of our 2,000+ athletes. If they like the product, they'll apply. If they don't, they won't waste their time. You want to work with athletes who are genuinely interested and believe in your brand anyway, right?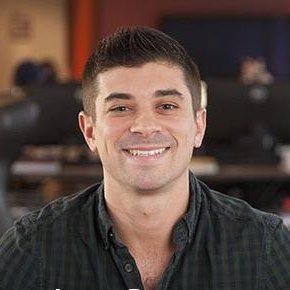 Jason Bergman helps brands connect to athletes for their sponsorship marketing.
Click here
to connect and have our team help you get started on your next influencer marketing campaign.