Off the field, athletes are just like the rest of us in many ways. They have their own interests and hobbies that they enjoy during their free time, whether it be video games, their favorite TV shows, food and drinks, or music. Athletes sometimes use these interests as a way of connecting with fans on a more personal level as well, typically through social media platforms like Twitter and YouTube.
However, another more underutilized way of featuring athletes is through having them as a guest on your podcast. Not only will the athlete's appearance make for an interesting episode, but by having the athlete post about the podcast on their social media channels and announcing that they will be joining as a guest, fans may be more interested in listening to the podcast and becoming regular listeners if the topic is something they are interested in. Here's a look at how athletes are involved in the podcast industry:
Athletes with Podcasts
Plenty of athletes have podcasts of their own where they cover various topics, such as sports, business, or other topics that may interest them.
OpenSponsorship athlete Amobi Okugo, for example, founded A Frugal Athlete Podcast Network, featuring two podcasts about the business side of athletes' lives. (P.S. check out this episode featuring our CEO!)
NFL running back and OpenSponsorship athlete Robert Turbin also just recently started his own podcast Turbo Talk, where he brings in guests from the sports world to discuss their careers and other current events.
Retired NBA players Stephen Jackson and Matt Barnes just recently started a podcast in October with Showtime called All The Smoke, where the two fiery and intense personalities discuss current events and sports topics with some of sports' biggest stars as weekly guests.
These are just a few, but there are countless athletes who host podcasts discussing different topics with guest stars.
Athletes as Podcast Guests
Athletes are also commonly invited as guests for podcast episodes. The most common type of podcast to do this is, of course, sports podcasts, but athletes can be excellent guests on any podcast to provide their insight on a given topic.
In July 2019, esports organization 100 Thieves hosted NBA star Karl Anthony-Towns on their CouRage and Nadeshot Show. Towns, an avid gamer, joined hosts Jack "CouRage" Dunlop and Matt "Nadeshot" Haag, the organization's CEO, to discuss topics ranging from gaming to NBA free agency to anime shows.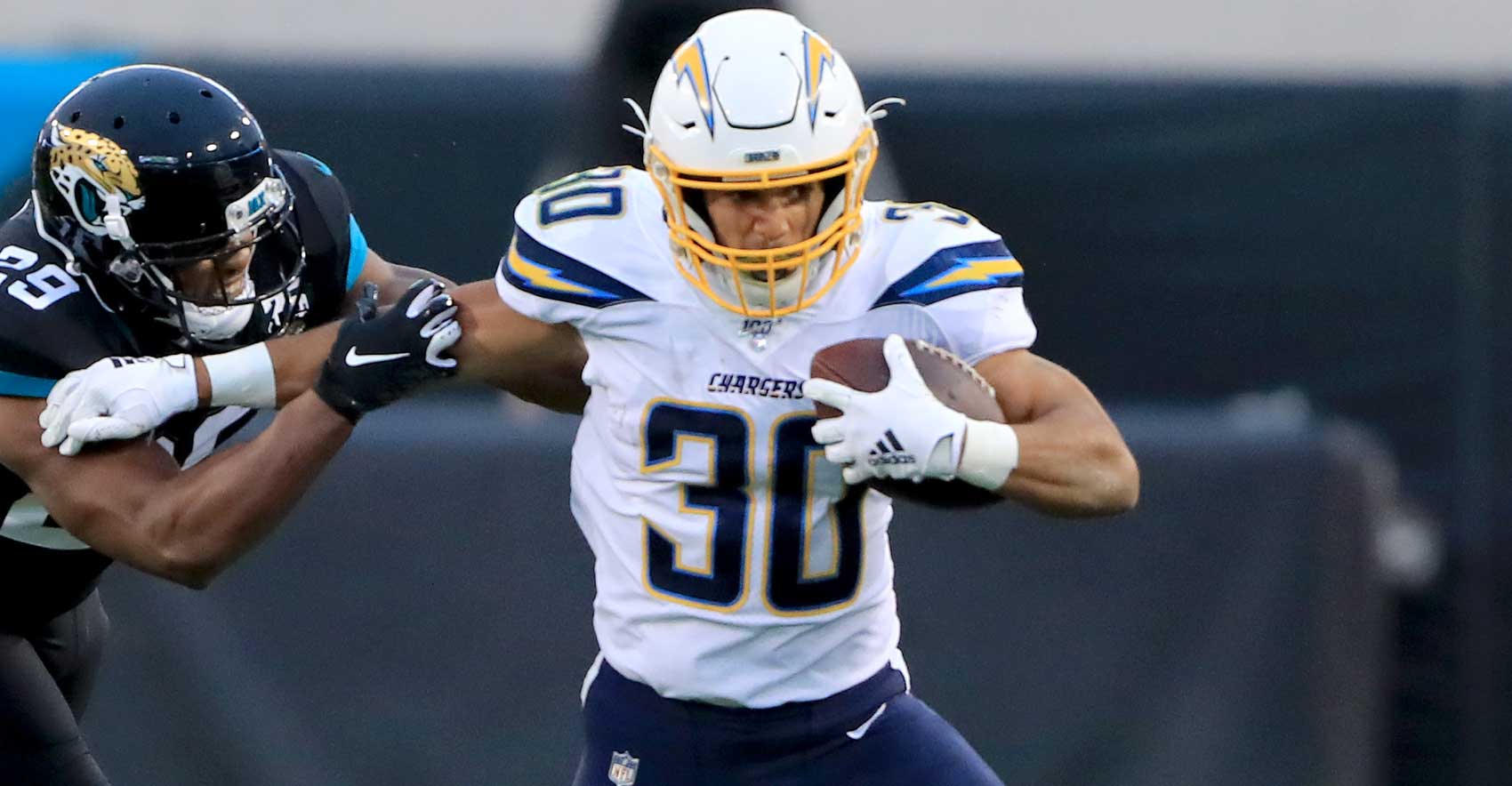 Star NFL runningback and OpenSponsorship athlete Austin Ekeler has also joined in on a few podcasts in recent months, including NFL.com's Fantasy Football Podcast and the Dave Dameshek Football Podcast, where he talked about his life both on and off the football field- including whether or not Austin is a good name for a baby.
---
All in all, hosting athletes on your podcast can benefit you and your brand in a number of different ways. Not only can having the athlete attract attention to your podcast and bring in new consistent listeners, but athletes can also provide strong insight on a variety of different topics and help you put together a good episode for your viewers. Athletes are already involved in the podcast industry, both as hosts and as guests, so why not host them on an episode of yours?
To start looking for athletes to host on your podcast, reach out to an OpenSponsorship rep or email us at info@opensponsorship.com.