Want to work with the stars of tomorrow? OpenSponsorship & INFLCR's striking deal makes it possible!
Starting August 1st of 2021, college student-athletes will be allowed for the very first time to get paid and earn money through advertisements and/or partnerships with brands. Additionally, college athletes will be allowed to hire agents and make money from endorsements. In other words, every single student-athlete can market their name and likeness.
Sponsoring student-athletes opens an entirely new window of opportunities, for it not only allows the student-athletes the possibility to promote themselves but also gives the opportunity to brands to connect and work with the stars of tomorrow. With over 460,000 student-athletes who will finally be eligible for sponsorship deals under the new NIL rules, OpenSponsorship and INFLCR are ready to be main card players in this new market. INFLCR is the leading content and compliance software platform for elite athletics​, preparing staff and student-athletes for sponsoring opportunities while following the required NCAA guidelines by working closely with the compliance directors of more than 1,000 NCAA teams. OpenSponsorship, on the other hand, is the worlds' largest two-sided platform connecting brands with athletes for authentic and genuine partnerships. Through the INFLCR APP, the striking deal will offer the entire package for both companies and student-athletes, for OpenSponsorship will be given its own space within the APP. Then, with INFLCR's compliance software and expertise in together with OpenSponsorship's marketing space platform will create a safer direct path for all college athlete users to connect with companies.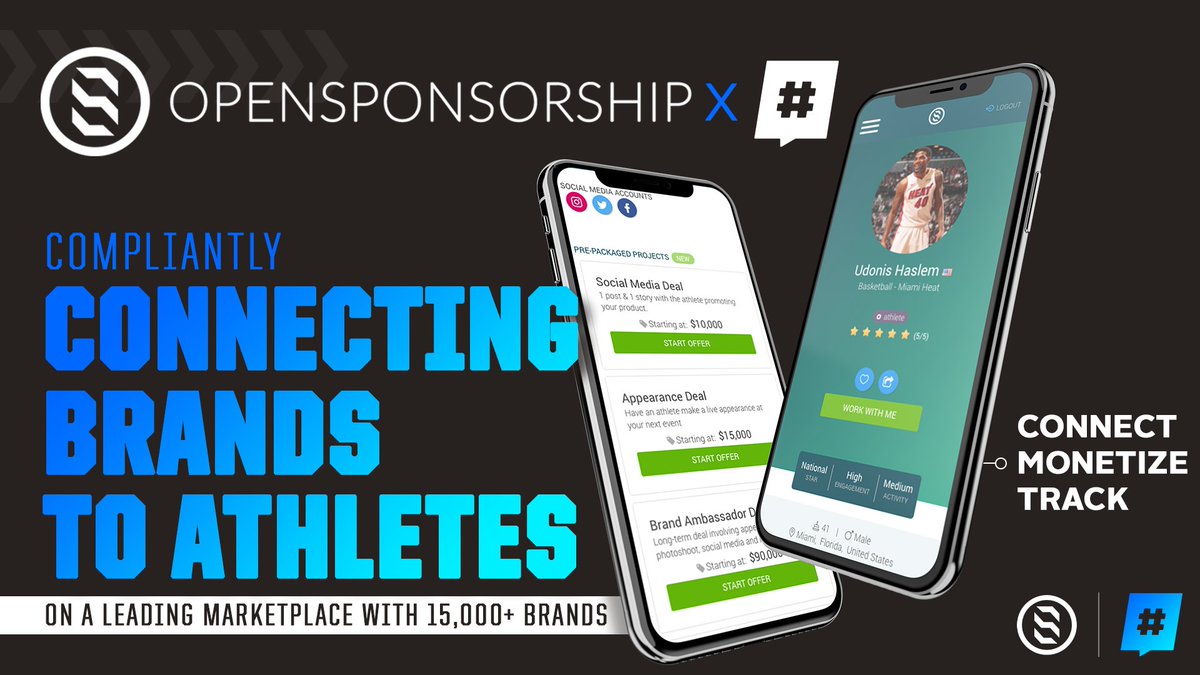 If there is something that stands out in the American college system, that is its unique scholar-athletic system that allows students to receive a first world-class education while keep practicing their sport and competing at a high level. Therefore, under the rule of the National Collegiate Athletic Association (NCAA), over half-million students compete in 24 different sports every year, successfully preparing the young student-athletes for what could become their profession in the future if they decide to go pro. Since its foundation in 1906, NCAA has done an excellent job at presenting, promoting, and helping student-athletes to grow as professionals. However, because of its strict compliance rules, student-athletes have never been able to get paid in exchange of use of their name or image - until now.
Are you a brand? Become one of the first companies connecting/working with tomorrow's big icons.
Are you a student-athlete? Jump into the opportunity of expanding your personal brand image by working with important companies without worrying about NCAA eligibility status.
Download the INFLCR APP and get started!