Skincare Brands - Athletes/Influencers Winning Combo?
The win-win deal that makes this partnership perfect. Here's why!
Many skincare brands use athletes/influencers to be the main face of their marketing campaigns when promoting a product. Not only companies get more exposure through the large social media following that athletes have but also skincare products are important and interesting products for athletes to promote. Skin is a quite fragile thing that if damaged, would require a fairly good amount of time to heal and be ready for use again, which it is not something that athletes can afford, especially in times of competition.
Also, since athletes get constant media exposure and public attention, they do tend to care about their facial/body appearances and looks, for in many cases it is almost as important as their athletic performance. That being said, athletes spend most of their day time training and playing outdoors, which means that they have more sun exposure than regular people. Moreover, sweating just makes it worse, as sweat increases the skin's sensitivity to ultraviolet radiation, causing further sun damage.
With all the numerous important technological advances and innovations that make recovery faster and better for athletes, it shocks that athlete skincare has not yet become a more relevant thing on the market considering the importance of it for the recovery, progress, and comfort of athletes. Don't forget that when the skin gets damaged, it dramatically affects the athlete's ability to perform. Now, every skin is different and so it demands different treatment depending the athlete.
The question is not if but when skincare will be acknowledged as a key part of improving the athletes performance. Then, here's when you, as a skincare brand, should take advantage of this still unexploited market and work with athletes/influencers to promote your products. Using OpenSponsorship, companies such as Stryke Club, Jan Marini Skin, and PALM have already been taken edge in this market by working with our athletes.
Jan Marini Skin & Influencer Partnership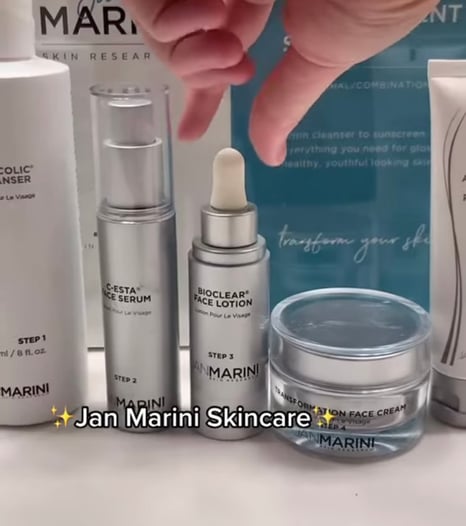 By signing up with OpenSponsorship, your skincare brand will have access to 15,000+ professional & collegiate athletes from every sport. Our platform will help you find the perfect athlete to partner and grow your brand image, as well as increase your product sales. Don't wait any longer! Sign & jump into this opportunity today and mark the lead.