Nearly 70% of people in North America prefer brands that are sustainable or eco-friendly. The consumer market is more concerned about the environment than ever, providing an opportunity for sustainable brands to grow their customer base. Whether it's the fashion, food, beauty, or other consumer packaged goods (CPG), consumers want to support environmental-friendly brands.
In marketing these brands, it is vital to highlight their sustainability on social media channels and beyond. Sustainable brands must showcase their commitment to the environment, which can be supported by an influencer marketing campaign. By partnering with an influencer who fights for the environment and has a large following, a brand gains a spokesperson and a whole new customer base. Who should your brand use for your next influencer marketing campaign? Athletes, and here is why.
Athletes are often under-utilized tools in a brand's marketing strategy. Their unique position as a sports figure creates a dedicated fanbase that most other influencers are unable to achieve. The loyal fanbases of teams and organizations around the country transfer to their star players. To many, athletes are role models, trendsetters, and influencers on the lives of their fans. An athlete partnership can help bring new exposure to your brand among loyal fans who trust and support their favorite athletes.
Athletes can be great ambassadors for sustainable products. Many athletes are passionate about social causes like the environment and have lifestyles that can support your brand. Whether they thrive on a plant-based diet or advocate for clean air, athletes are the perfect spokesperson to share your brand with others. This trend in consumer preference for sustainability is here to stay, so showcase your brand with an athlete partnership.
Over 7,000 athletes are on the OpenSponsorship platform eager to partner with brands that they believe in and share similar values. Sustainable brands have found great success partnering with athletes through our platform, and you can too!
Here are some examples of partnerships centered around eco-friendly goods:
Jamal Adams x Quorn
For Jamal Adams, a professional football player for the Seattle Seahawks and pescatarian, Quorn was perfect for him. Quorn's committed to providing great meatless options for vegetarians and pescatarians, and this partnership is one of many they have completed on the OpenSponsorship platform.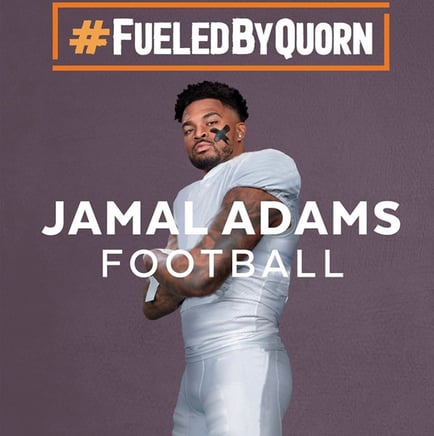 Chantae McMillian x Natreve Wellness
The track and field Olympian Chantae McMillian has prioritized sustainable products, partnering with a range of eco-friendly brands including Natreve Wellness. Their vitamins and supplements feature vegan ingredients and their company is committed to remaining plastic and carbon neutral!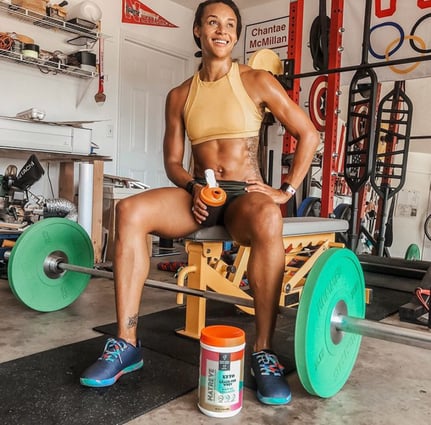 Vincent Poirier x Gutzy Organics
Vincent Poirier plays for the Boston Celtics and the French National Team and relies on organic foods to keep himself healthy. He recently partnered with Gutzy Organics, which provides organic plant-based snacks with probiotics that can help maintain a healthy gut.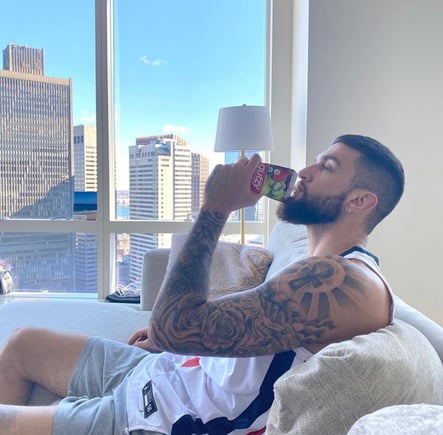 Your brand can benefit from partnering with one of our great athletes in your next marketing campaign. To learn more about some great athletes who are committed to the environment, check out this rate card! Join OpenSponsorship today to partner with an athlete that shares your brand's values and can bring your product to a new audience.