A lot has happened in the sports endorsement industry since the beginning of 2021, the biggest news? NIL endorsement opportunities.
As of July 1st, college-athletes were able to apply, negotiate, accept, and decline sponsorship offers from brands around the country to monetize their NIL. Once the day came, the floodgates opened and athletes sprang into action. While most of the deals were common (social media deals, product only deals, meet & greets, etc), some were very different.
In this article, we highlight four unique athlete endorsement deals that were accepted by college athletes (NFT, Employment, Charitable, Team) . Each endorsement symbolizes a notable avenue that may not have been anticipated when July 1st arrived.
Non-Fungible Token(NFT) Endorsements
Shareef O'Neal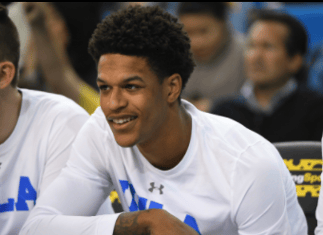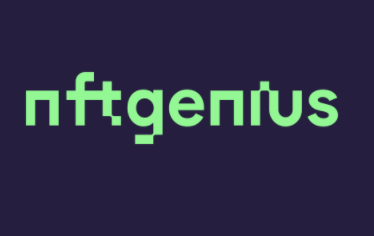 In December of this year, the LSU forward had agreed to terms with NFT Genius, an NFT marketplace, to create a line of NFT's that "reflect those things [he is] most passionate about — basketball, music, and giving back." The NFT medium is new to athletic endorsements, particularly, NIL deals. With NFT's becoming a staple in society, these deals are going to become a more apparent avenue for influencers to monetize their name, image, and likeness. Unique to NFT endorsements, athletes, like Shareef O'Neal can provide utility to their consumers: receive signed memorabilia, exclusive access to once in a lifetime experiences, etc. What's different about O'Neal's deal is that he will donate a portion of his profits to the American Heart Association. According to O'Neal: "I can't wait to use my NFTs to connect with fans and raise funds for a cause that I care about through my partnership with American Heart Association."
Learn more about NFT's and influencer marketing here.
Employment Endorsements
Gable Steveson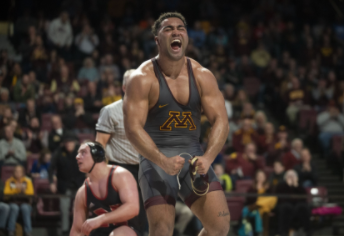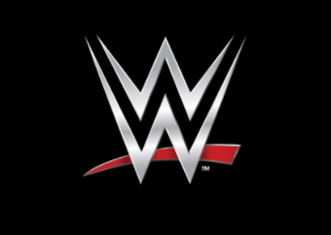 The Olympic gold medalist and NCAA Champion wrestler from the University of Minnesota (UM) has agreed to an endorsement deal that will translate into a future career. Steveson has signed a multi-year deal with the World Wrestling Entertainment (WWE) after winning gold in Tokyo. This NIL deal includes future employment into the professional leagues for Gable. The WWE is permitting Steveson to complete his athletic career at UM before the deal is set to start. In the meantime, the WWE has set up a special training facility for Steveson to work with WWE coaches and begin learning WWE techniques. After graduation, Gable Steveson will instantly be employed as a "Full-Time Performer" and begin fighting in the ring. Employment endorsements are becoming more common with the rise in NIL deals, as it guarantees college influencers employment opportunities post-graduation. WWE Executive Vice President of Global Talent Strategy and Development, Paul Levesque, known by many as "Triple H" believes that NIL deals "allows us to create a more direct path from college to WWE, a benefit to athletes as well as the WWE universe."
Charitable Endorsements
John Fulkerson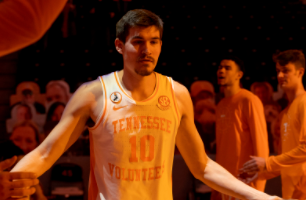 As a six-year college athlete for the University of Tennessee (UT) basketball team, John Fulkerson is returning his thanks to Knoxville by giving back through his NIL deals. He has partnered with the Tennessee Fund, a philanthropic organization that assists in covering the costs of UT's athletic programs. In this partnership, Fulkerson will be donating $1 from his personal NIL earnings to the Tennessee Fund, for every point his team scores in the 2021 season. This type of endorsement deal is unique because it gives athletes the opportunity to do good with the money they are earning. Fulkerson has spoken on this: "This year, I've been very blessed to capitalize on some great NIL opportunities. This is my way of giving back and saying thank you for the incredible support I've received as a Tennessee student-athlete for all these years". Incorporating charity into endorsement deals is relatively new to the endorsement industry. Going forward, charitable endorsements should become more frequent in NIL deals.
Team Endorsements
Virginia Tech Offensive Line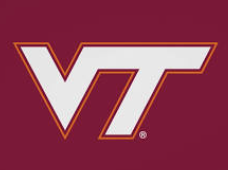 Mission BBQ has taken a different approach to athlete endorsements and NIL deals: they have made a deal that involves a group of athletes instead of just one, the Virginia Tech offensive line, all 21 of them. Instead of the deal revolving around money, it is based on free food. Mission BBQ has agreed to provide free weekly dinners for the position group (scholarship or walk-on) throughout the 2021 season. In return, the offensive lineman will be promoting Mission BBQ through their social media platforms. For Mission BBQ, this is a two tier deal because they receive social media publicity as well as hosting the athletes in-store once a week. Co-founder and co-owner of the restaurant chain, Bill Kraus, speaks on the deal, saying that "customers kind of bump into [them], and it almost becomes something people will want to experience and watch those guys cause you can see the pure joy they get from it." Kraus has gone on to offer this deal to the offensive lineman at the University of Wisconsin and Notre Dame University.