Cinco de Mayo, commonly thought of as Mexico's Independence Day (this isn't true), is a holiday that celebrates the country's underdog victory at the Battle of Puebla against France in 1862. Nowadays, the holiday has spread to the United States as well and is often associated with tacos and tequila, but the true meaning of the day is to celebrate the rich history and heritage of Mexico.
In the 1980s and 90s, brands began incorporating Cinco de Mayo into their marketing plans by positioning their product as one that should be consumed during holiday celebrations.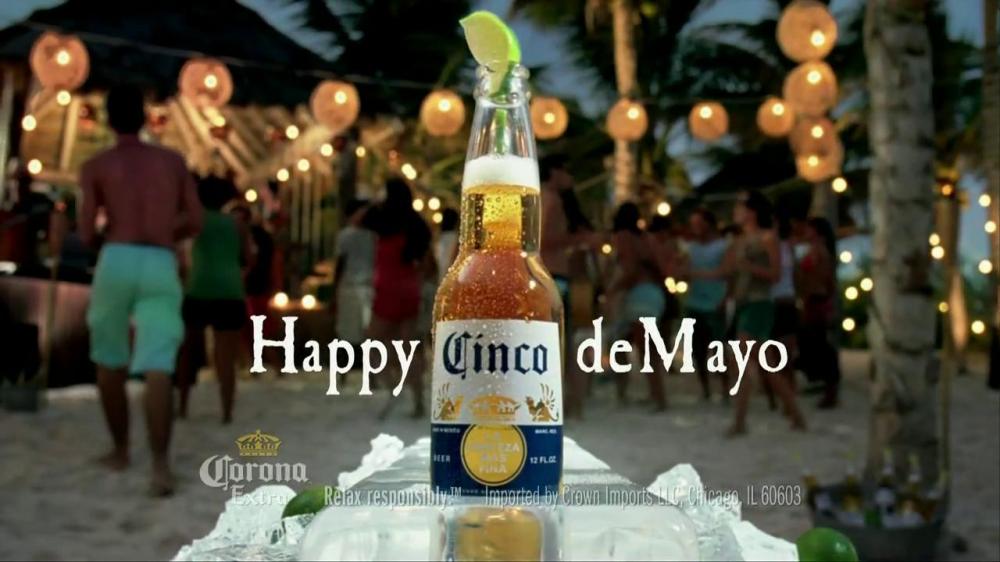 Corona was one of the first, which makes sense given that it is a Mexican beer, and some even credit their 1989 ad campaign for making Cinco de Mayo such a widely celebrated holiday in the United States. Through their marketing efforts aimed at positioning themselves as a beer of celebration and bringing people together, they are now the leading beer brand in association and consumption around the holiday.
As seen from Corona, a strong marketing campaign can help consumers associate you with Cinco de Mayo celebration. Using influencers with Mexican heritage can be one way of launching your campaign, and there are several Mexican athletes who would make great fits. Here are our top 10 Mexican athlete influencers:
10. Hector Velazquez
Hector Velazquez is an MLB pitcher for the Baltimore Orioles entering his 4th season in the MLB, spending the previous 3 with the Boston Red Sox. He was born in Ciudad Obregon and prior to going to the MLB, he played six seasons in the Mexican League and two seasons in the winter Mexican Pacific League.
He can be found on Instagram at @hvelazquez76, where he has over 30,000 followers. He posts often with his wife and his two young boys.
Will Hernandez is an offensive lineman for the New York Giants. He was drafted by the Giants in the 2nd round of the 2018 Draft out of the University of Texas at El Paso.
Hernandez's family moved from Mexico to Las Vegas before he was born, and his journey from there to the NFL was inspiring. Hernandez's family faced devastating financial struggles while he was growing up, forcing them to spend time living in a storage unit. These struggles led to his grades falling and the decision to drop out of high school and quit football to begin working for his father, but his coaches encouraged him to come back to school and the team because he had the opportunity to earn himself a college scholarship.

Andrew Mills | NJ Advance Media for NJ.com


Well, they were right, and Hernandez is now a promising young starter for the Giants. He can be found on Instagram at @willhernandez71 with over 50,000 followers (and this hilarious photo of him and his dog) and on Twitter at @willhernandez76 with 15,000 followers.
8. Luis Urias
Luis Urias is an MLB infielder for the Milwaukee Brewers who was once one of the top minor league prospects in baseball. He spent time playing in the Mexican Pacific Winter League in 2014 and also represented Mexico in the 2017 World Baseball Classic, a highly competitive international baseball tournament.
He can be found on Instagram at @luisurias97 with 77,000 followers and on Twitter at @luisurias03 with 18,000 followers.
7. Erik Perez
Erik Perez is an MMA fighter competing in the bantamweight division of the Bellator MMA promotion. He has been fighting professionally since 2008 and his three brothers, Jorge, Jair, and Ivan, are also professional fighters.
Erik can be found on Instagram at @goyito_perez with 54,000 followers and on Twitter at @goyito_perez with just under 42,000 followers.
Gilberto Ramirez is a professional middleweight boxer. He held the WBO super middleweight title from 2016-2019 and was the first boxer from Mexico to hold that title. Gilberto made big changes to his life last year, including moving to Los Angeles, hiring a new trainer and replacing the one he had for years, and proposing to his girlfriend Priscilla (ESPN wrote a feature article about it here) for the good of his career- and things have paid off for him so far.
Gilberto can be found on Instagram at @zurdoramirez where he has just under 92,000 followers and is active in taking his fans along with him on his journey and his day-to-day routine as a professional boxer.
Jaime is a 23-year-old professional boxer in the middleweight division. He held the WBO junior middleweight title from 2018-2019 and is currently ranked as the 7th best middleweight boxer in the world and the 2nd best from Mexico with a 35-0-0 record.
Jaime can be found on Instagram at @jaimemunguiaofficial with 142,000 followers. He most recently fought against Gary O'Sullivan, the world's 27th ranked middleweight fighter, and won in an 11th round KO, winning his middleweight class debut.
4. Sergio Romo
Sergio Romo is an MLB pitcher for the Minnesota Twins. He made his MLB debut in 2008 with the San Francisco Giants, where he was a part of three World Series champion teams and made one All-Star appearance in 2013. He is now on his 5th MLB team and has put together quite the resume for a 28th-round pick in the 2005 MLB Draft.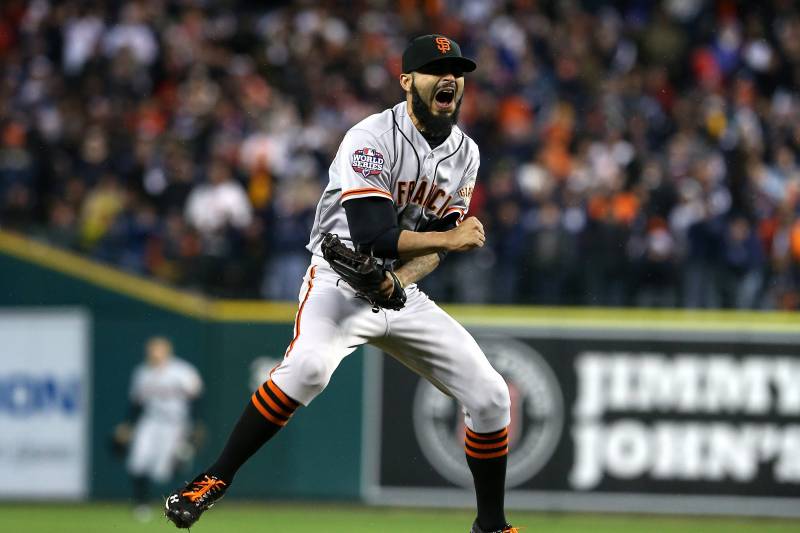 Ezra Shaw/Getty Images
Sergio and his wife, Chelsea, have two sons named Rilen and Ryder. Sergio is active and has large followings on both Twitter and Instagram, sporting 169,000 followers on Instagram (@sergioromo54) and 250,000 on Twitter (@sergioromo54).
Jonathan dos Santos is a professional soccer player currently playing for the LA Galaxy of the MLS. He was signed by the Galaxy in July 2017 after playing for Spain's Villareal CF. Dos Santos also represents Mexico in international play, being named to the Best XI in the 2017 FIFA Confederations Cup and making his World Cup debut in 2018.
Dos Santos sports very high followings across social media. He has 2.2 million followers on Instagram (@jona2santos) and 1.4 million followers on Twitter (@jona2santos) and recently joined Tik Tok as well, where he has amassed 92,000 followers in just one month (@jona2santoss).
Narrowly beating out Jonathan is his brother Giovani, also a professional soccer player for Liga MX club America. He also played for the LA Galaxy from 2015-2019, spending two seasons playing with Jonathan and making two MLS All-Star teams. He also has a strong career in international play, winning one Olympic gold medal in 2012 and 3 Gold Cup titles.



USA Today Sports
He has 1.8 million followers on Instagram (@oficialgio) and 3.4 million on Twitter (@oficialgio). According to his Instagram, he's been spending his quarantine working out, reading books, playing video games (he loves FIFA!) and cuddling with his dog.
Taking the top spot is professional soccer player Oribe Peralta. He currently plays for Liga MX Guadalajara and has bounced around during his club career, spending the most time with Santos Laguna. Peralta has also represented the Mexican National Team, but announced his retirement from international play after the 2018 World Cup.
Peralta is an active user of Twitter (@oribeperalta), Instagram (@oribepm), and Facebook (Oribe Peralta) with 3 million followers on the former and over 1 million on the other two.
What do you think about our list? To learn more about any of these athletes and how you can use them in your next campaign, reach out to an OpenSponsorship rep or send us an email at info@opensponsorship.com