The Growth Of TikTok and NFL Players
The growth of TikTok has transformed the digital age over the last few years. In changing times, NFL athletes are gaining a new social media following with the wide ranges of content creation and fan interaction. TikTok is giving NFL athletes a platform to be more personal with their lifestyles. NFL players have gained the highest following amongst US athletes on TikTok, paving the way for further growth.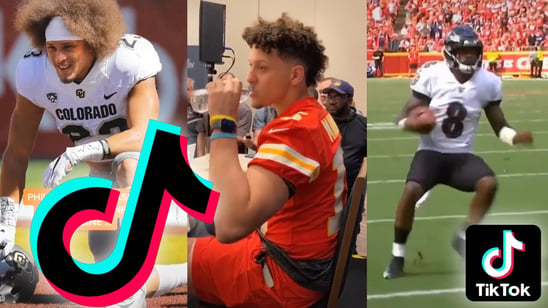 Who Makes Up Audiences On TikTok?
TikTok, which has been mostly viewed as a social media or content creation platform for the younger generation, has suddenly turned in to a platform where you could find people from any age simultaneously creating and consuming content. An estimated 74% of all social media users ranging from the age of 13-21 in the U.S use TikTok. NFL athletes are finding better approaches through TikTok to keep up with fan engagement and the younger generation.
NFL Players Are Joining TikTok and Going Viral
Regarding the sports world, many professional athletes have decided to join the trend and make TikTok profiles to show off their own creativity through the app. This is a great opportunity for brands to connect with these athletes and make some creative and engaging content on a platform that has a huge audience and that has been exploding onto the social media scene.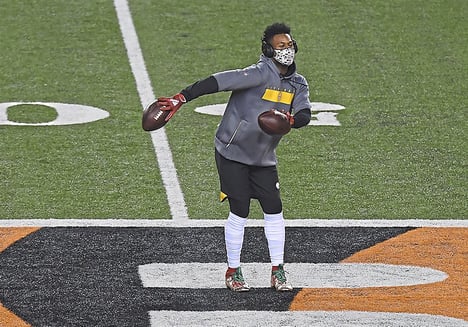 One prime example of maybe the most famous athlete in the United States, Tom Brady, reenacting an iconic scene from the movie "Anchorman: The Legend of Ron Burgundy", conch-calling Ron Gronkowski to reunite with him in the 2021 NFL season to play for the Tampa Bay Buccaneers.
Brady Conch-Call Viral TikTok:
If you are a brand looking to work and create a relationship with an NFL athlete on TikTok, here's a solid list of the top 10 professional NFL athletes that I believe would be great to work with.
Top 10 NFL TikTok Influencers
Final Thoughts
This list should give you some insight into what type of content these athletes are creating on TikTok, their massive social following on this platform, and how your brand might be able to align with their audience to create a successful digital marketing campaign. Now is the perfect time to optimize a digital marketing campaign, especially on TikTok, because the amount of people consuming and creating content on TikTok has only been steadily increasing. Sign up to OpenSponsorship for free today for all your athlete marketing needs!