This Christmas, there are two NFL games being played to coincide with the annual tradition of NBA games slated through the holiday:
NFL
Cleveland Browns vs. Green Bay Packers
Indianapolis Colts vs. Arizona Cardinals
NBA
Atlanta Hawks vs. New York Knicks
Boston Celtics vs. Milwaukee Bucks

Golden State

Warriors vs. Phoenix Suns
Brooklyn Nets vs. Los

Angeles Lakers

Dallas Mavericks vs. Utah Jazz
Over the past years, NFL viewership has thrived on Christmas Day. Last year's game averaged 20.1 million viewers, a 19% increase from the prior Christmas game in 2017. With two games in 2021 instead of one, the viewership for the NFL games is anticipated to match last year.
The NBA Christmas tradition is continuing this year with five nationally televised games. After the delayed season in 2020, due to the COVID-19 "Bubble" contingency plan, the NBA is looking to revamp the Christmas games. Of the games last year, the 12pm game averaged 3.5 million viewers, an increase of 4% year over year. The 10:30pm game also garnered an increase in viewership of 18%.
With that, let's dive into the top athletes to sponsor this Christmas Day!
NFL: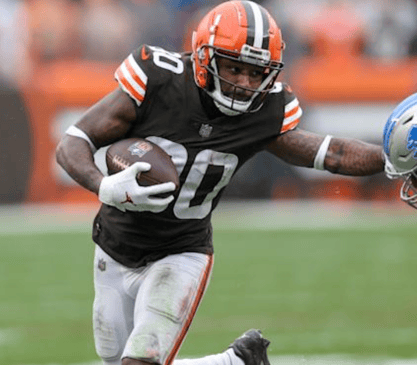 Jarvis Landry is the top weapon for quarterback Baker Mayfield and the Browns. This season, Landry leads the team in passing targets and receptions. With him coming out of the NFL's COVID protocols on Friday, Jarvis Landry will be in the spotlight for Saturday's competition. Partnering with Jarvis Landry is a fantastic choice because of his talents on the field, but also because of his social media usage. The international star has 2.1 million followers on his Instagram. Landry posts often on his page, averaging 6 posts per month, an 21.8% increase over the past 30 days. These are promising numbers for a brand interested in sponsoring an athlete who is active on social media.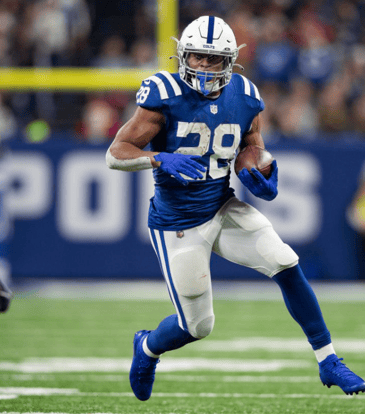 Jonathan Taylor is the star running back for the Indianapolis Colts. Taylor is currently the best running back in the NFL and is having a MVP caliber season. He leads the NFL in touchdowns (excluding quarterbacks) with 19 and rushing yards with 1,518. While Taylor is shining on the field, his popularity and fame has grown week after week, all leading up to this weekend's Christmas game against the Cardinals. Sponsoring Jonathan Taylor is beneficial to any brand who values rising stars in the making and athletes who are active on social media. On his Instagram, Taylor has 296,000 followers, a massive increase since the beginning of the NFL season. He also receives 36,000 likes per post, a 47.6% increase in the last 30 days. Right now is the time to partner with Jonathan Taylor, as he will be the center of conversation for Saturday's game.
NBA: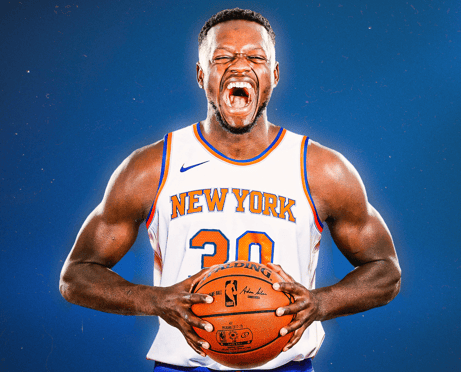 Julius Randle is the star of the New York Knicks. The forward is the face of the organization and was a fundamental piece of their playoff run last season. In a breakout year last year, Julius Randle was named Most Improved Player and was also selected to the All Star Game and All NBA Second Team. Julius Randle will lead his team against the Hawks on Christmas. A rematch of last year's playoff quarter finals in Madison Square Garden will have not only the New York media glued, but the national media televising the game from tipoff to final buzzer. Along with the media attention, Julius Randle is a great partner for any brand because of his social media presence. The national star has a following of 943,000 on Instagram, and receives 26,000 likes per post, a 24.1% increase in the last month. Randle's numbers are rising right in time for the holiday showcase. There is no better time to sponsor Julius Randle than right now.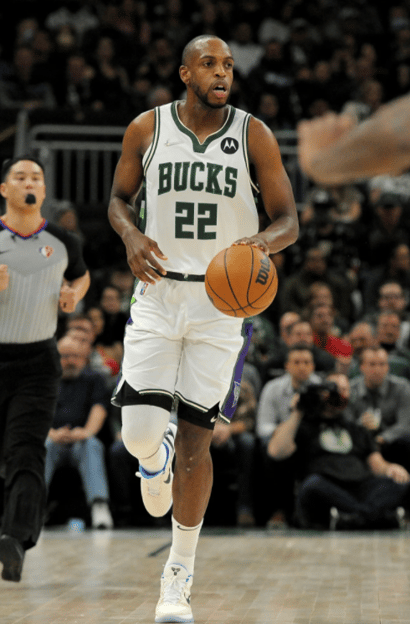 Khris Middleton is the small forward for the Milwaukee Bucks. He is one of the stars for the Bucks and was essential to their championship run last year. The two time All Star is playing incredibly this season and has developed into one of the leaders for the organization. Middleton has also achieved some personal records this season: becoming the Bucks' franchise 3-point leader. On Saturday, Khris Middleton will continue to stretch his record against the Boston Celtics. Partnering with Khris Middleton is smart for any brand who values loyalty. Middleton has been loyal to Milwaukee since he arrived in the 2013 season. As well, in the past month, his performance on Instagram has increased 304.1%. Khris Middleton is the perfect end of year sponsor for any brand.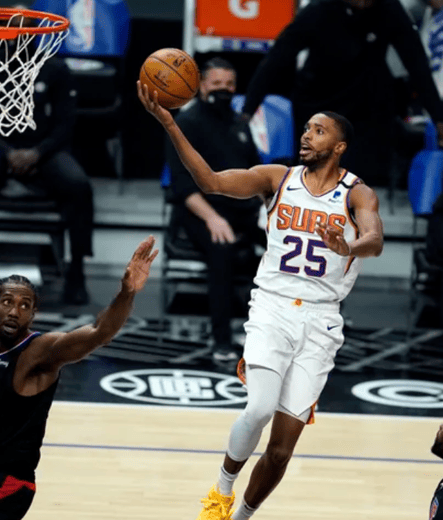 Mikal Bridges is a small forward for the Phoenix Suns. He is a defensive mastermind for his team and has contributed to the Suns' wins this season. Earlier in the season, Mikal Bridges locked down Steph Curry and forced him to have his worst shooting night of his career. As well, Mikal Bridges has proven his talents to the league and they will be on display on Christmas as they face Curry again. Bridges will be in the most anticipated matchup of the game and will receive a plethora of media coverage. Partnering with Mikal Bridges is an advantage for any brand who values winning. Bridges has been a winner in college and the pros, winning the national championship with Villanova, and has helped his team claim first place in the Western Conference this season. On top of winning, Bridges' Instagram performance has increased 389.5% over the past 30 days. Sponsor Mikal Bridges before it is too late.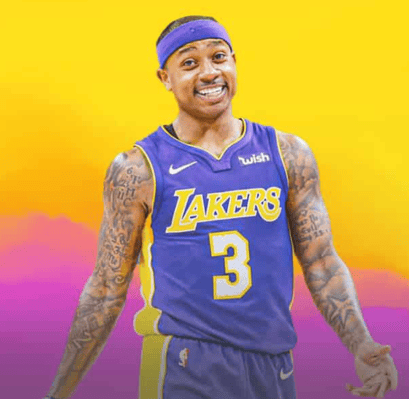 Isaiah Thomas is a point guard for the Los Angeles Lakers. He is the epitome of perseverance, as he has earned his way back into the NBA, after years of working to get back. Before his hiatus, Isaiah Thomas was a two-time All-Star who dominated the media headlines for his incredible performances in the fourth quarter of games, earning him the nickname "King of the Fourth". Isaiah Thomas is perfect sponsorship candidate for brands who respect hustle, determination and grit. On Christmas, Isaiah Thomas is guaranteed to have a story reported on his return to the pros. Having him as an ambassador to your brand will benefit you tremendously. He is also a family man and proud father as he states in his Instagram bio.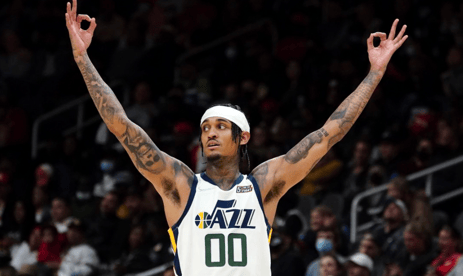 Jordan Clarkson is a point guard for the Utah Jazz. Clarkson has been instrumental to his team's success. He provides much needed depth to one of the strongest lineups in the NBA. His value to the Jazz was recognized last year as he won the NBA's Sixth Man Award. Jordan Clarkson is also an international star on social media. His Instagram has seen a 83.6% increase in average likes, up to 63,000 per post. As well, he is averaging 12 posts per month, so sponsoring Jordan Clarkson will provide extraordinary publicity to any brand. Partner with Clarkson now to have a brand partner be on national television on Christmas!