What Is Product Seeding & Why It Should Matter to You
What you water grows, product seeding your brand is no different! From Texas Roadhouse sharing their products with sports influencers to Swigg gifting their hydration packs to athletes, we're seeing a growing trend of brands "seeding" their products online with popular athletes! Product seeding is proving to be a lucrative way to grow brand awareness, drive engagement and build creative marketing campaigns with OpenSponsorship influencers!
What is Product Seeding
Product seeding is when brands send free merchandise or products to select influencers and in return, the influencers post themselves using the product to generate awareness! As of 2022, the influencer marketing industry has grown to a potential $16.4 billion in revenue. We can accredit this rise to TikTok's short video format, we're seeing all popular platforms like Instagram, Facebook, and even LinkedIn including story modes and reels! Despite TikTok's popularity, brands prefer Instagram for product seeding campaigns.


In our recent Tame the Beast Case Study, Tame the Beast wanted to connect with athletes to promote their product in a fun creative way to build brand awareness and organic relationships with their audiences.
Once they chose their athletes they "seeded" them by gifting their newest cleanser and asked the participants to share engaging content about the product on social media.
As a result of product seeding their cleanser, Tame the Beast was able to reach a combined 32 million people from social media and created a "Beast of the Week" section on their website featuring interviews from the athletes. This demonstrates a huge success of value exchange where both the brand and athlete mutually gained exposure from digital marketing!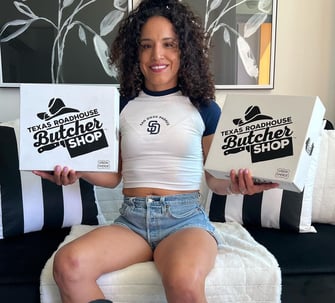 Why It Matters To You
Product seeding should stand out to you because it is currently the most successful way to increase your brand's visibility and improve social engagement!
Influencer marketing is an open market but it's essential to be selective when planning a partnership. You should choose an influencer who reflects your buyer's persona and embodies your brand. The product seeding's goal is to build organic relationships with the influencer and their audience.
Working with athletes will step up your brands game! OpenSponsorship is a unique two-sided marketplace connecting brands and athletes as the world of sports expands. We believe in our athletes and the numbers don't lie. Sports fans are 164% more likely to buy a product after an athlete they love mentions it and you will see seven times the return on ad spend (ROAS) when using athletes' content in ads!
How to Connect With Influencers
Influencers dominate social media as lifestyle entrepreneurs, we're seeing an increase in brand deals executed on social media. When product seeding since brands are essentially gifting their product, it is important to be selective about the influencers you plan to collaborate with.
Here at OpenSponsorship, we make a point to help build lasting relationships with brands and sports influencers. If you are a brand considering product seeding as your next strategy and want to partner with popular athletes on TikTok and Instagram, OpenSponsorship is your solution.
Final Thoughts
Product seeding is the hottest way to connect your brand with influencers and build organic relationships with their audiences. The influencer marketing market is rapidly growing and your brand should be the next to collaborate with popular sports athletes for creative ways to build brand awareness.
It's important to be selective when choosing your brand partners. Join OpenSponsorship to connect with our roster of 15,000 athletes for authentic digital marketing data-driven marketing campaigns!