3 Benefits of Working with an MLB Player During Spring Training
Spring Training is an important period for MLB teams and their players, as it's a time to get ready for the upcoming season. As such, MLB teams provide countless opportunities for brands to work with MLB players during Spring Training. Here are three key benefits of working with an MLB player during this crucial pre-season period: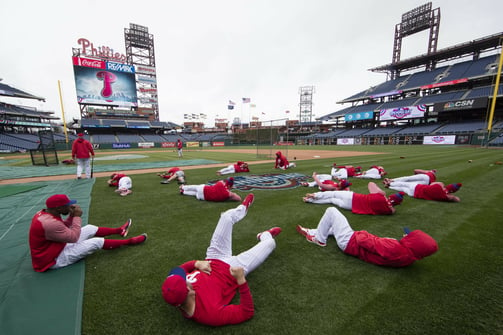 Cost-Effective
Sponsoring an MLB player before the regular season begins is one of the most cost-effective ways for a brand to gain exposure. When sponsorship packages are agreed upon at Spring Training, brands can lock in lower prices than they would get during the regular season. This gives brands the opportunity to make their mark with potential customers and create positive brand recognition for less money.
Also, by signing on early, brands can have more control over the terms of their agreement and ensure that they get what they need out of it. Brands will be able to pick which players they want to sponsor as well as specify exactly how they want their name or logo featured in promotional materials. Furthermore, brands may have access to additional benefits like complementary tickets or exclusive merchandise that are not always available during the regular season.
Sponsoring an MLB player during Spring Training is a great way for brands to gain exposure while saving money and getting more out of their sponsorship than they would if they wait until the regular season. It's a move that can have long-term implications and ultimately provide significant benefits to any brand looking to make its mark in the sports world.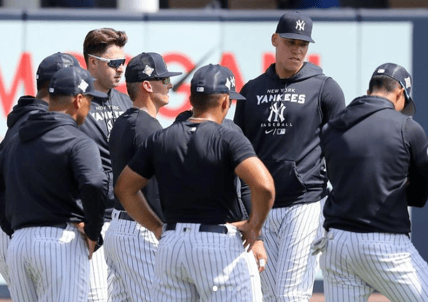 Localized Marketing
Fans flock to Arizona and Florida each spring to watch MLB games during Spring Training, giving sponsors the opportunity to target local markets in those states. With both Arizona and Florida being popular tourist destinations, this provides a great platform for sponsors to target vacationers as well.
The stadiums that host these games are usually smaller than regular season ballparks, allowing fans to get closer to the action. This creates a more intimate atmosphere where sponsors can pitch their messages directly to consumers in attendance. Furthermore, there are often many promotional activities and giveaways that occur during games which helps create additional hype around the sponsor's brand and message.
Localized marketing through MLB Spring Training provides an ideal platform for sponsors to connect with local markets and potential tourists. The smaller stadiums create a more intimate atmosphere and there are often promotional activities that help generate buzz around the sponsor's brand.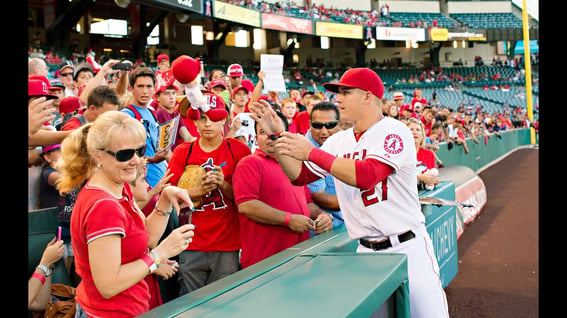 Brand Exposure
MLB players are recognizable faces, and having an MLB athlete associated with your brand can be a powerful tool for increasing visibility. MLB teams and their players also engage in extensive marketing activities during Spring Training, giving sponsors the chance to get involved and expand their reach.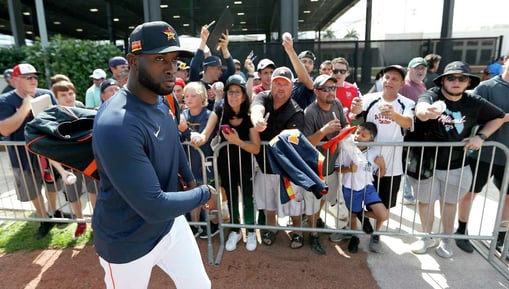 Final Thoughts
Working with MLB players during Spring Training is an excellent way to generate value for brands. It's cost-effective, allows for localized marketing, and provides ample exposure opportunities that otherwise may not exist during the regular season. Investing in MLB player sponsorship at this time of year is the perfect way to build or boost brand recognition ahead of the upcoming season. Sign up for free on OpenSponsorship to get access to 15,000+ athletes to work with, including hundreds of MLB players!